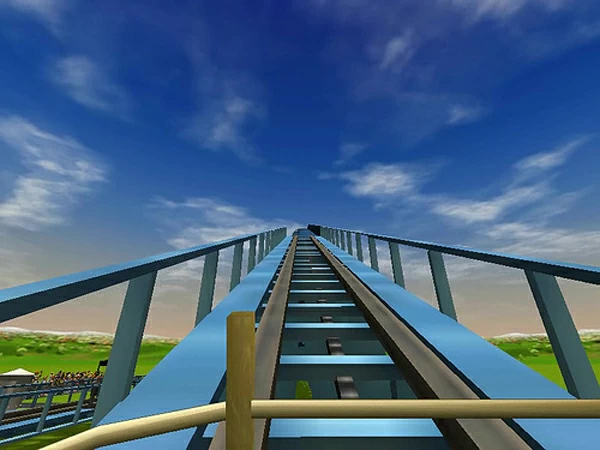 This post is by Stephan Argent, CEO of Argedia Group and a member of the Marketing FIRST Forum, the global consulting collective co-founded by TrinityP3
My advisory role in marketing provides a unique vantage point to be able to talk to many different marketers and a wide variety of agencies – all with different perspectives and vantage points. This gives me a neutral, privileged and unique perspective on what's currently top of mind in marketing and agency management.
A few years back the majority of conversations were focused on digital and social media as their respective roles grew in marketing ecosystems. While those conversations are still active, the focus has definitely shifted and marketers are faced with deeper, more complex issues around technology, media and (of course), performance.
And it's these themes that I believe will (continue to) take centre stage in the year ahead. So if you think you were on a roller coaster of a ride last year, here are some things to think about for the year ahead:
1. Marketers must become tech savvy
Gone are the days when the CMO could comfortably toss something to an IT (related) team and expect a solution to reveal itself. Historically, digital solutions – whether under the headings of web development, social media management, user experience – even mobile development, were all something that could be reasonably outsourced.
In the year(s) ahead, marketers will need to take a more leadership role in upgrading technology infrastructure, software and other support systems that will give them better, faster access to data that can drive their business.
This means CMOs need to fundamentally understand the technology that supports their businesses, and make more informed decisions about recommendations from their IT teams, or external brand, digital and media agencies who rely on technology solutions to support their clients.
2. Programmatic media management
Yes, programmatic buying has arrived. And while there's still considerable debate about it's true efficacy and the extent to which it can have a measurable effect on a marketer's media buy, the practice of programmatic buying will surely improve and expand beyond its current limitations.
While this may not necessarily mean that all marketers will set up their own programmatic media solutions in-house, it does mean that marketers will need to evaluate and address programmatic buying solutions for their own specific needs.
This means marketers will need to really understand their own data usage implications, the efficacy of the solutions being presented to them, and cast light on the whole buying chain to understand how their dollars are really being spent.
3. Bridge the procurement gap
I've written before on the subject of bridging the marketing procurement gap, but with the rise in procurement driven marketing initiatives, marketers will want to take greater control over procurement involvement in marketing recommendations and decisions.
To do this, marketers will need to harmonize procurement relationships by starting earlier, clearly defining roles and defining what constitutes real value for their organizations. One of the biggest mistakes made by organizations is leveraging the marketer's brand to lower prices to unsustainable levels.
Establishing a workable value equation between marketing and procurement – particularly around agency and technology enabled providers – will be key for value based supplier choices in the year ahead.
4. Agency performance measurement
As organizations place greater emphasis on marketing ROI and with the continuing trend towards performance based remuneration for agency compensation, organizations will place greater emphasis than ever before on agency performance metrics.
Historically, contractual agreements have gone awry because there are too many generalized performance metrics that rely on subjective evaluation. Performance metrics need to be slimmed down and tied directly to behavioral change, or measurable market performance that an agency can reasonably influence.
5. Improved data management
Data mining and data management have become increasingly important topics as marketers move towards data driven decision making. This in turn has placed greater emphasis on improved data management capabilities and stronger analytics suites to support marketing teams and their organizations.
On the flip side, for those who get it wrong, the consequences can be dire – and breaches that compromise customer data can be catastrophic for marketers. In short, marketers need to take hold of data management to maximize insight and value, while mitigating the risk that their organizations can face.
To me, the year ahead is about embracing technology as an enabler to help make stronger, more informed decisions to lead and grow business, while directing agencies and suppliers from positions of informed strength.
Marketers who aren't up to speed, or who have blind spots around technology, need to step up and make the necessary strategic and educational investments in themselves if they are to survive.
And yes, I think it's that serious because this is only the beginning in how technology, data and the agencies and suppliers who manage and provide it, are going to fundamentally reshape our world. And it's going to be one hell of a ride…
To find our how TrinityP3 Marketing Management Consultants can help you further with any of these challenges, click here.
Want more articles like this? Subscribe to our newsletter: