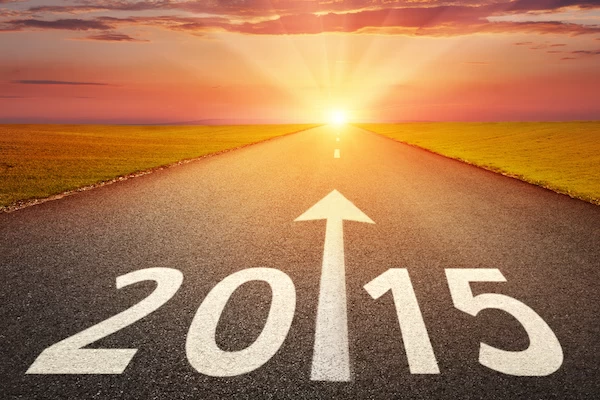 This post is by Darren Woolley, Founder of TrinityP3. With his background as analytical scientist and creative problem solver, Darren brings unique insights and learnings to the marketing process. He is considered a global thought leader on agency remuneration, search and selection and relationship optimisation.
Each year around this time I traditionally get a number of requests to make predictions for the coming year. This year was no exception, except that I realised that among the many TrinityP3 consultants working in Australia, New Zealand, Singapore and Hong Kong, there are some outstanding subject matter experts within the marketing industry. (Something that I am duly proud of).
It was simply a matter of emailing them and asking for their predictions for the coming year. Literally within minutes the inbox was filled with responses from about half of them. (The other half were either away over the holidays or simply too busy to respond)
Interestingly the topic that had the most predictions was Content Marketing, which is not surprising as content marketing impacts across almost all areas of the marketing mix.
Mark Bowling and Anita Zanesco made predictions regarding the need for greater accountability and the associated drive for improved efficiency, alongside Anton Buchner and Mike Morgan identifying the trend towards marketers developing and managing a total customer experience both online and in the real world.
Christopher Sewell points to a rising trend to sustainable business, already embraced in the C-suite of many leading global companies, making its way into the marketing department of more companies everywhere.
Anita Zanesco predicts the trend to in-house resourcing will continue to gain pace and Stephen Wright sees the focus on media as a cost turn around as agencies focus on media value in the face of growing competition.
While our pragmatic production management team of Eavan McDonald and Clive Duncan can see marketers increasingly taking control of their production requirements as they focus their budgets more to online and away from traditional media.
So here are the TrinityP3 Consultant marketing predictions for 2015:
Content marketing changes

Due to the avalanche of content – quality, research and influence will be key – Mike Morgan (SEO, Content & Social)
Content planning and media planning integrate with the recognition that neither is superior and simultaneous planning is mandatory to impactful communications. (Agency groups scramble to re-integrate functions) – Mark Bowling (Media, Strategy & Marketing)
Increased budget and better measurement of content marketing results – Mike Morgan (SEO, Content & Social)
Increase in marketing budget allocation to production for content marketing – Zena Churchill (Marketing & Strategy)
Content Strategy, businesses will start to ask their agencies to work out how to use multi platform media effectively with a content strategy instead of being told they should be doing it. They will also start including budget for social strategy in the mix and require a plan – Kylie Ridler-Dutton (Marketing, Management & Strategy)
Greater efficiency and accountability
Increasing accountability of marketing departments leading to an increased focus on efficiency within marketing departments. We've seen this trend starting already but my prediction is it will gain much more momentum and more organisations will become even more conscious of internal structure, organisation and process and review it to save money.
A financial spotlight on what marketing departments are doing, what they are spending and what it costs to run them will drive this.  Savings within marketing departments will be made on internal people (the right people in the right jobs at the right levels given marketing spend), external agency/supplier relationships (the right mix of suppliers at the right price) and the processes undertaken internally and in managing external supplier relationships – Anita Zanesco (Marketing, Management & Strategy)
Clients will begin to drastically streamline their communication plans – reducing the number of contacts they use based upon effectiveness studies and data analysis, but also in response to escalating third-party agency costs and limited internal resources to oversee and manage the complexity. (All out war amongst agencies) – Mark Bowling (Media, Strategy and Marketing)
Marketing moving more in-house
Growth of in-house agency/studio capabilities: Not applicable to all marketing organisations but one prediction is that certain types of companies will set up internal departments for disciplines traditionally out-sourced including graphic design, digital, and all things social including community management. Again, not a new trend but one that may experience a lot of growth and become the norm rather than the exception – Anita Zanesco (Marketing, Management & Strategy)
Sustainable business reaches marketing
A greater emphasis by business on understanding and then use their environmental credentials to sell their products and services. It's a big year for news about climate change culminating in a new agreement coming out of Paris in December – Christopher Sewell (Digital & Sustainable Business)
Greater creativity and innovation
(More a wish rather than a prediction): A braver approach to marketing communications.  It would be nice to predict that marketers will become braver in their communications and rather than following category norms and just doing more of the same, allow creative minds in agencies (people they are paying big bucks) to guide them to more adventurous, ground breaking ideas across all channels particularly digital and social – Anita Zanesco (Marketing, Management & Strategy)
Marketing focus on customer experience
Customer experience to grow further in importance – Mike Morgan (SEO, Content and Social)
Total Customer Experience Strategy to become broadly accepted with a 'Holistic' planning approach from logo to ad to social to store to customer service – is recognised by C-level leaders as the true differentiator in their total brand success. (Customer Experience experts become highly sought after!) – Mark Bowling (Media, Strategy and Marketing)
User Experience to work in with SEO so design works better with functionality – Mike Morgan (SEO, Content and Social)
Media makes a turn around
2015 will be the year that the 'race to the bottom of the rate card' and outrageous pitch promises from Media Agencies come to an abrupt halt as better informed clients realise it's all about performance measurement – Stephen Wright (Media Planning & Buying)
Growth of in-house Media Planning and Buying – a return to the 80s! So this isn't a prediction for marketing organisations but rather communications agencies. We have already seen a few full service comms agencies introduce a Media Strategist but could there possibly be a return to more agencies offering a complete media planning & buying offering in house so clients can start working with one agency for both creative and media. One to watch – Anita Zanesco (Marketing, Management & Strategy)
We will see the continued rise of data and attribution modelling – Stephen Wright (Media Planning & Buying)
It will be a year when Media Agencies are increasingly judged on their true capabilities rather than ill informed market perception and empty pitch promises – Stephen Wright (Media Planning & Buying)
Technology driving performance
Greater Automation: Automation of media buying, automation of social content calendars, automation of trigger systems (ie email, SMS, retail beacons etc). Hence more wastage from marketers being caught up in technology and not grounded in business growth drivers – Anton Buchner (Digital & Data)
More focus on using data correctly to measure real growth and identify opportunities – Mike Morgan (SEO, Content and Social)
Pragmatic production management
Advertising production spending will remain the same as last year but will shift more to digital and non-traditional – Eavan McDonald (Production Management)
Some marketers will begin to see that although they are ultimately responsible for the work they commission, their agencies do not treat them as true partners and that the agencies in some cases have their own agendas. As a consequence I predict that the marketers that realise what's going on, will take more control over the process and even limit the agencies role to creative concepts only – Clive Duncan (Production Management)
TVC campaigns will be geared towards global product launches and productions will be consolidated as much as possible – Eavan McDonald (Production Management)
I predict more and more marketers will employ in-house or freelance producers to take control of the production process or oversee the agencies production process (for both print and TV) to both control costs and make sure the advertisers expectations (not the agencies) are met – Clive Duncan (Production Management)
Challenging the year ahead
So do you agree? Or do you think our team of marketing management experts have either got it wrong or missed an opportunity? Let us know by leaving a comment.
Or even make your own predictions for marketing in 2015. We will publish the best predictions and comments and may invite the very best predictions to guest post on the TrinityP3 blog.
I want to thank all of the TrinityP3 consultants who provided predictions including: Anita Zanesco, Anton Buchner, Christopher Sewell, Clive Duncan, Eavan McDonald, Kylie Ridler-Dutton, Mark Bowling, Mike Morgan, Stephen Wright and Zena Churchill.
Now it is over to you to comment, challenge and share.
To find our how TrinityP3 Marketing Management Consultants can help you further with any of these predictions, click here.
Want more articles like this? Subscribe to our newsletter: