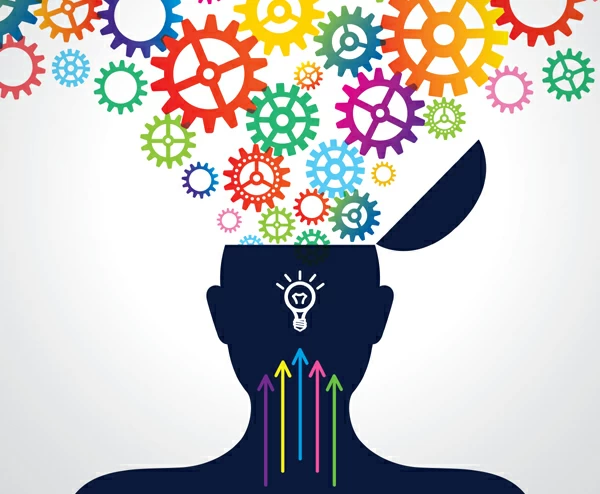 This post is by Beate Duesterwald, Senior Consultant at TrinityP3. Beate has over 18 years experience in helping clients to translate their business objectives into compelling digital marketing strategies.
The Australian Marketing Institute (AMI) recently offered a breakfast seminar that caught my attention – the topic was Customer Centric Marketing. A fellow German, Katharina Kuehn, was presenting her work on customer insights and neuromarketing and I was curious to hear about her approach.
Katharina's work is quite fascinating, a combination of neuroscience and quantitative research that informs insights to better identify the target audience.
"Being in business without intimately understanding the customer, is like performing plastic surgery without seeing the patient" Katharina Kuehn, Director & Co-Founder RDG Insights Pty Ltd
The early stages of customer profiling and segmentation
Now you might think that customer profiling and segmentation have significantly developed from an 'old/classic' discipline to incorporating, for example, more quantitative and qualitative data to better understand all paths to purchase.
That's correct when you consider the early stages of customer (market) segmentation. Did you know that Harley Earl, General Motors Head of Colour and Trim (what a title!) was the first designer in the US to design cars based on the emerging market segments of the Roaring Twenties?
What influences customer profiling today?
Today technology developments such as cloud computing have significantly influenced customer profiling by enabling companies to capture and analyse huge amounts of customer data.
Companies that leverage information and insights relevant to their business objectives can learn a lot about their audience's preferences and behaviours. These insights from quantitative data combined with qualitative research through, for example persona development or customer journey mapping, enable companies to gather in depth knowledge of their target audience to improve their products and services.
However, attitudes, preferences and purchase behaviours define only a portion of the audience's profile.
The majority of customer profiling and segmentation is based on the audience's 'conscious' mind according to Katharina and her company RDG Insights. The conscious mind only provides about 5% of the insights on your target audience and covers mainly brand awareness, category behaviour, attitudes and preferences, and the paths to purchase.
Understanding the 'reasons why'
By analysing your audience's subconscious mind, that is, to understand the 'reasons why', you can learn much more about your audiences than if you only investigate the 'how' and 'what'.
According to the latest neuroscience research, up to 95% of our decision making happens in the non-conscious, limbic mind.
The 'limbic system' can provide insights on important emotive drivers and barriers, subconscious perceptions and how to connect with your audience emotionally.
How can you tap into your audience's subconscious mind?
There are a number of ways to explore deeper insights into your target audiences' behaviour.
RDG Insights use a range of proprietary neuroscience research tools including Limbic® Types Profiling and Limbic® Load, which have been developed by Dr. Haeusel and the German Max Planck Research Institute.
The Institute is highly regarded not only in Europe and is comparable to Australia's CSIRO. The Limbic® tools are used to determine the personality and emotional drivers.
Limbic®Types Profiling
The Limbic®Types Profiling is a validated, standardised consumer personality assessment tool that takes approximately two minutes to complete, and is typically integrated into quantitative research studies with large samples of customers or general consumers.
It includes:
Measurement of types correlated value-clusters
Rating of traits and attributes which indicate a specific Limbic® Type.
The Limbic® Load
The Limbic® Load is a strategic brand positioning tool which identifies the emotional positioning of brands in consumer's minds, their target group relevance and positioning opportunities.
Biocode®
The other tool is a Harvard research based methodology called Biocode® which measures consumers' impulsive, intuitive, that is, implicit, emotional reactions towards brands and true motives based on reaction times.
Measuring reaction time can provide amazing clues about the true emotions towards your brand, product or services. It can deliver insights over and above standard observational techniques, such as user testing in labs.
These tools sound quite scientific, and in fact, they are based on multi-science research combining brain research, psycho-endocrinology, psychology and evolution biology.
The other presenter at the AMI event, Mark Cashion from Palladium, talked about a few established techniques including contextual enquiry, customer journey mapping, co-creation, persona development, etc.
He also discussed ecosystem mapping which focuses on exploring the complete environment of your customer. For example, in order to build a house the ecosystem would consist of the plan, the architect, builder, suppliers, the real estate agent, etc. The benefits are to better understand the immediate influencers on your customer's decision making.
How can businesses benefit from delving deeper into their target audiences' minds?
RDG Insights has worked with a range of businesses in the retail industry where comprehensive customer profiling is paramount.
A prominent Australian Health and Supplement retailer and manufacturer is an example of a retail business that benefitted from using RDG Insights neuroscience motive and personality system.
The health retailer and manufacturer needed to understand how to stay relevant in a highly competitive market and how to engage with the right consumer in their preferred channels and time. RDG Insights developed a strategy to create a clear point of difference for the business through using the Limbic® and Biocode® tools.
The strategy was implemented through a customer connection program across many touchpoints including online and in-store. According to their CEO the strategy is delivering double-digit growth since it's implementation and further gains are expected.
I can imagine that these neuroscience research tools add value to the customer profiling and segmentation of a range of businesses, not only those in retail.
For example service-based businesses could improve their service design through creating more comprehensive customer profiles via a combination of neuroscience and quantitative research.
I'm a big fan of combining quantitative and qualitative data to assist in gathering deep insights into target audiences. And I'm glad I attended the AMI event and got to know Katharina personally.
To find our how TrinityP3 Marketing Management Consultants can help you further with this, click here.
Want more articles like this? Subscribe to our newsletter: