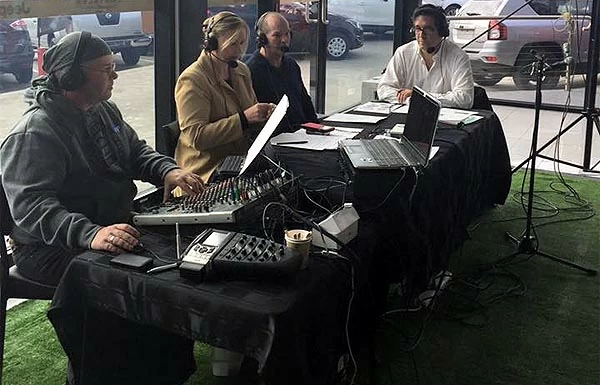 This post is by Darren Woolley, Founder of TrinityP3. With his background as analytical scientist and creative problem solver, Darren brings unique insights and learnings to the marketing process. He is considered a global thought leader on agency remuneration, search and selection and relationship optimisation.
Today, Taking Care of Business (TCOB), one of the few dedicated radio business programs focusing on big and small businesses, is coming to you LIVE from Bayside Chrysler Jeep Dodge, Frankston, Melbourne.
TCOB Host is Jacki Mitchell, an international award winning brand, marketing and business strategist with a diverse track record that allows her to draw on a wide range of experiences across several industries. Jacki was awarded with Best New Presenter for 2013 at the RPP FM Annual General Meeting.
Topic of the day – Online marketing and eCommerce
It's Friday and once again I have gladly flown from Sydney to Melbourne to help co-host Jacki's show, alongside Grant Arnott, Managing Director of 'The Media Pad' and specialist ecommerce content provider. In today's show we share ideas, strategies and advice gleaned from our own experiences with online marketing and eCommerce.
In this 48-minute episode of 'Taking Care of Business', you will learn about:
The difference between online marketing and eCommerce
How online marketing has changed the marketing landscape
The influence online marketing has in the current marketing mix
Integrating online marketing into your business strategy
How the internet has influenced business models and growth
The biggest trends in online marketing today
Listen to the full podcast here:
Want more articles like this? Subscribe to our newsletter: