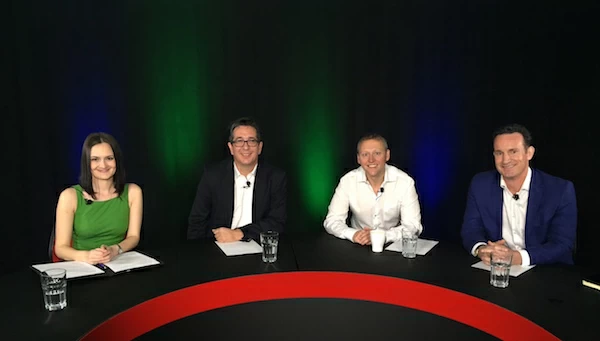 This post is by Darren Woolley, Founder of TrinityP3. With his background as analytical scientist and creative problem solver, Darren brings unique insights and learnings to the marketing process. He is considered a global thought leader on agency remuneration, search and selection and relationship optimisation.
In my role as the Chair of the Australian Marketing Institute and as the CEO of TrinityP3 Marketing Management Consultants, I was asked to participate in a webcast on "The future of marketing" hosted by Redback Conferencing, the webinar providers for the Australian Marketing Institute.
The panel, hosted by Redback Conferencing's Marketing Manager, Sara Gonzalez also included myself and the Managing Director of Marketo Australia, Aden Forrest and Director of Global Content Marketing & Strategy at Kelly Services, Michael Kirsten.
In a broad ranging conversation between three marketing thought leaders, the webcast covers everything from marketing structures to the role of data and technology in informing strategy and performance.
In the webcast you will hear:
How marketing is changing in relation to managing the customer experience
The skills marketers will require in the future including the importance of collaboration
The role of data in defining and managing the customer experience through informing strategy and then monitoring marketing performance
The importance of marketers to be able to select and manage the right channels to engage their specific customers
The future structures of marketing functions to deliver a customer centric experience, especially within highly siloed organisations
How technology will allow marketers to customise and automate the customer experience of the brand leading to increases in revenue
The future role of mass marketing and mass media in a customer engagement marketing world
The opportunity for organisations to use marketing to align their organisation to the market and to their customers for future growth
The rise of the Chief Customer Officer from the marketing department as part of the transformation to a customer centric marketing strategy
The important role of the CEO in defining and communicating the brand to customers with a human face.
You can watch the webcast here.
The bottom line on the future of marketing:
Aden Forrest, Marketo: 
The marketer will own the customer relationship by managing the end to end management of the customer journey.
Michael Kirsten, Kelly Service:
The marketer will lead change management within the organisation and ultimately replace the CFO as having the ear of the CEO.
Darren Woolley, TrinityP3:
Marketers will own all aspects of the customer communications with management of integrated marketing communication on a customised individual and mass communication level.
Hope you enjoy the webcast as much as I had participating in it.
Thank you again to Redback Conferencing for hosting the webcast.
Want more articles like this? Subscribe to our newsletter: