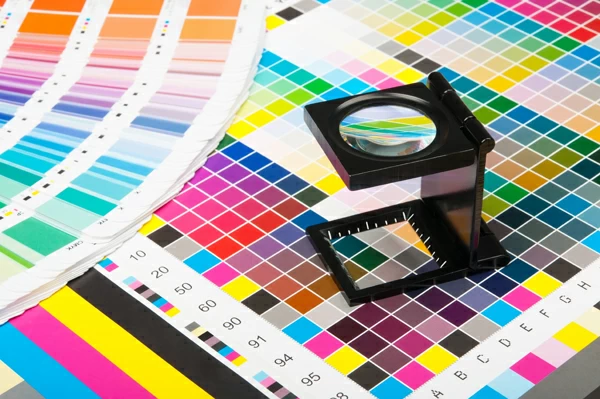 This post is by Nathan Hodges, TrinityP3's General Manager. Nathan applies his knowledge and creativity to the specific challenges of marketing management, with a particular focus on team dynamics and behavioural change.
It's the curse of many a right-brained marketer to be drawn to the shiny and new. We're all guilty of it to an extent, if we're honest. It feels much more exciting as a day job to be dealing with the marketing possibilities, innovation and general sexiness of digital channels or social media than to turn our attention to, for instance, the somewhat less racy world of print buying.
Print buying can often fall between the two stools of procurement and marketing. We typically find that procurement teams have looked at the category a while ago, seen the level of control marketers apparently exert, made some quick changes and moved on to the next more urgent challenge. At the same time, marketers often assume that procurement has handled the issue, and also move on to the next more urgent challenge.
But for the marketer that goes back for another look, the rewards at that moment can be substantial.
Here are just three examples of what we're seeing regularly.
1. Transition from print to digital needs smart management
Firstly, contrary to the popular belief of many marketers, the transition from print to digital and online formats (where it is appropriate) doesn't just happen on its own. It needs to be managed.
This is because existing print suppliers are not necessarily the best placed to migrate an organisation to digital alternatives without investment in technology or skill set. And we all know that if a question isn't asked, then an answer usually isn't provided.
A rapid external review of the print and digital requirements of a marketer usually uncovers several outputs where technology now offers a better, faster, more efficient alternative that can be implemented in relatively short order. It also highlights process improvements enabled through technology that allow faster and more effective responses.
2. Print buying doesn't automatically keep up with technology
Secondly, for many organisations there will always be some kind of role for printed marketing material to play. Digital alternatives are not always effective or appropriate replacements for print – dig around a sales-led or product-led company for common examples, or examine the output of a further education provider for others. But it can usually be done better.
The print buying that remains can be transformed when up-to-date, technologically advanced print suppliers are engaged. Technology has moved on faster than most marketers know, and print suppliers are sharper and smarter. Even when a marketing output remains in the print medium, the means by which that print is produced can still be innovative, rapid and efficient.
A short survey of the current print supplier market can reveal alternatives that can open up all sorts of creative possibilities for most marketers, and often at the same or reduced cost.
3. Print costs can hide in the organisation
Thirdly – and this is where the rewards for the marketer lie – the actual costs of print are usually hidden deep in a marketing organisation. They are often far larger than anyone knows.
Earlier this year, for example, whilst engaged by a large advertiser to manage the restructure of a decentralised marketing team, we noted that the finance guys had only recorded around $600k of print costs. We were sure the actual costs were far higher – but no-one seemed to know for sure.
Some careful detective work revealed an actual print spend of nearly $5m hidden within the overall marketing budget, fragmented across the various marketing teams and managed piecemeal through the agency roster of around 80. Putting the right structures and processes around that spend has already saved the organisation around 25% annually, and work is continuing.
So, the rewards we're seeing are better outputs, better buying and better budget control. All currently there for the taking, for marketers of almost any sized-organisation. And if your marketing team is decentralised to any degree (so that's most Australian marketers) then it's likely that the third reward – better budget control – can be even more substantial.
It's enough to attract a right-brained marketer to the business of procurement.
For a short time, at least.
You can find out more about our Production Transition Management service here.
Want more articles like this? Subscribe to our newsletter: