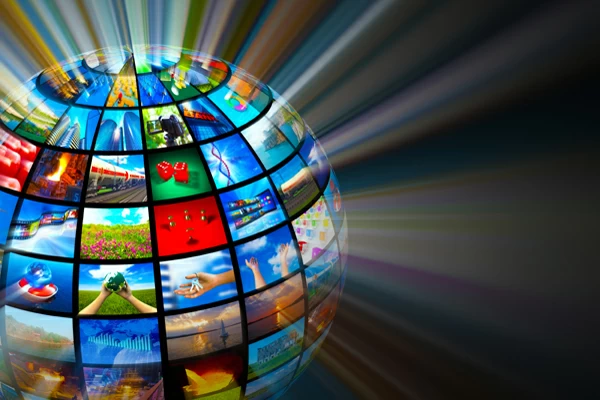 This post is by Kylie Ridler-Dutton, Marketing Management Consultant at TrinityP3. Kylie is a discipline neutral specialist with consulting and implementation experience spanning across retail, alcohol, utilities and telecommunications.
Much of the work we do as TrinityP3 consultants is to work with marketers and their teams to develop strategic marketing frameworks that will allow them to engage with and therefore profit from their consumers with smart marketing spend. One of the common issues I have seen over the last 12 months is the need for education in how to engage consumers with relevant and effective conversation.
Fairfax Media is a good example of a company that has invested in digital marketing. They have created an in-house content marketing division called MADE, to help advertisers create content that entertains, influences and informs consumers in the digital world.
Director of Client Strategy, Rob Shwetz, discusses the challenges below for both advertisers and their agencies, and why there is a need for publishers to invest in supporting and developing a content approach to add to their marketing mix.
Kylie:
Why has content marketing come to light all of a sudden?
Rob:
Fairfax has been creating 'content' as a newspaper since 1841, so I don't believe this is a new trend!  What has emerged is a highly competitive environment for consumer attention.
With access to literally thousands of channels across multiple devices, it is no longer about the traditional short term advertising campaigns which have become easy to switch off or block. Brands now need to have long term conversations with their consumers.
Although traditional avenues are still effective, it would be remiss of advertisers to not look at all channels today to see how they deliver their conversation and the messages within that conversation.
Integrated strategy, including aligned social media and content, is so important for agencies to nail. However this needs to incorporate data segmentation and engagement modelling to make use of existing assets and ensure spend is correctly proportioned.
Kylie:
How did you change Fairfax from being a traditional print house?
Rob:
My perception prior to working with Fairfax, was that it was a staid publishing house going through digital transformation. We are now a digital business with print being only one stream of our business.
The philosophy of MADE is to have strategy at its core and we are now channel agnostic, audience first and solution centric. Fairfax is only part of the solution. Our new way of working is enabling our clients to use content in their own paid and earned channels.
Often the biggest challenge for marketers is educating internal stakeholders on new media spend. With paid and earned media spend, the traditional allocation no longer applies or can be clearly defined up front for Procurement. This creates challenges for marketers to forecast and plan.
Kylie:
How do you work with marketers and agencies?
Rob:
We have the ability to provide them with audience insights, where they are consuming, which multiple devices are being used and why they are consuming the content, so that we can get real time analytics and audience behaviour, and quality audiences for our advertisers.  This really does become the start point for how we work.  We need to establish a baseline for how audiences are currently behaving in order to tap into that behaviour.
Engagement can be a core issue between marketers and their consumers so a CRM strategy and the right data analytics to review behaviour on a regular basis, are pivotal to getting results.
Kylie:
What are they getting wrong or what are the mistakes you see from agencies?
Rob:
"We are seeing the rise of mobile consumption but we are yet to see that transition of traditional revenues move across to mobile platforms," said Simon Smith, who is Managing Director of Content Marketing at Fairfax.
Not so much mistakes, however the question we always get is "where do we start". We approach that problem by understanding their existing content; we review it, look at the audiences and see what they have out there. They bundle them into campaigns instead of having conversations, which needs to be a good 12 month content partnership.
Take a bank example. Messages are the same across every environment and we can offer context around the content and how it is impacting culture, demographic or attitudes on property, for example, to pin point new behaviours that may emerge.
Often we have been brought in to review the current marketing structure in an organisation, as there are still gaps in skill and education when it comes to digital strategy, and there is a huge opportunity for agencies to also be proactive in this space and share knowledge with their clients.
Kylie:
Are marketers giving the right brief to their agency or is the agency not responding appropriately?
Rob:
Agencies are not focused on the start point, we still see TVC first and content is still a second cousin. This is possibly due to agency processes that are not allowing for speed to market.
Fairfax are used to delivering both quality and speed as we have been storytellers for over 100 years. Conversations that matter are at the heart of our business.
The brief, this is where agencies need to review how they approach the brief and the internal process to get it right. It is no longer top to bottom i.e. TV to content; true integration needs to be seamless throughout the creative process and not an after thought or 'nice to have' add on to the creative idea.
Kylie:
How do you find the quality of content being provided?
Rob:
Quality is such a subjective measurement, but my thinking is around the quality of the 'thinking' that drives content as an output.
Fast food chains create content on a daily basis, supporting what starts to trend and dropping the rest. In this example, it is a tight process driven by guidelines that inform the strategic quality of the content.  However this is a very different brief from a long-form travel editorial which seeks to create desire or inspiration to visit a destination, and which is formed through a different creative process.
So again we find ourselves highlighting the importance of a good strategy and brief from marketers, and an effective process framework the agency has to deliver from. Both share the importance of collaboration to review and get this right before we waste valuable spend. I guess the question here is, do you have the right team to facilitate the two?
Kylie:
Thanks very much for your time and for sharing these insights, Rob.
You can read more about TrinityP3's Digital and Data services here
Want more articles like this? Subscribe to our newsletter: