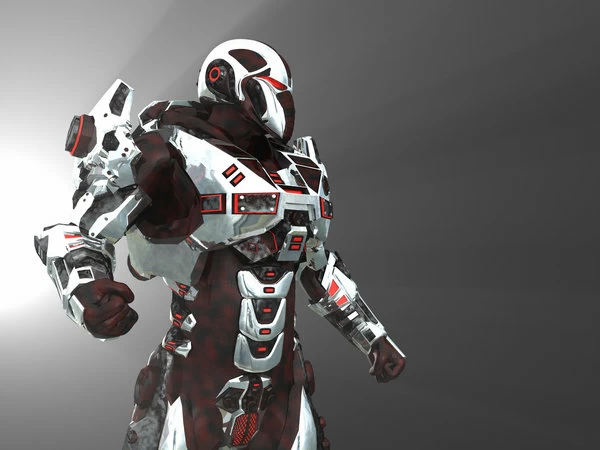 This post is by Anton Buchner, a senior consultant with TrinityP3. Anton is a lateral and innovative thinker with a passion for refocusing business teams and strategies; creating visionary, data driven communication plans; and making sense of a more complex digital marketing environment.
SOS – shiny object syndrome
Beware the shiny new digital services.
In 2015 the trend continues with many clients dealing directly with technology vendors, digital service start-ups, and other service providers.
Why deal through mass advertising agencies and communication groups when they don't necessarily have the specialist expertise and mark up external services?
Despite these direct deals, many CMOs have come to realize that this approach only adds to the confusion.
"Overpromises", being "blinded by bells and whistles", "question marks over shiny new toys", and "duplication in architecture and effort" were some of the common words in conversation with these CMOs when they contacted us for help.
At TrinityP3 we make it our job to assess the digital landscape and keep up to speed with the myriad of service options available in the market. We don't profess to know absolutely every digital player, however we do have significant detail on most.
What are you really looking for when it comes to digital marketing?
The quest for a single customer view
A Single Customer View is an aggregated, consistent and holistic representation of the data known by an organisation about its customers.
With the advent of cloud services, big data, marketing automation, Apps and more, the notion of a single view of customer has become harder to achieve.
Old legacy systems and archaic IT architecture that's inflexible for most modern marketer's needs, are some of the common hurdles faced.
Many CMOs are moving to test new technologies and capture data in a myriad of new systems yet they are still no closer to a single customer view.
Before exploring a complete technology overhaul or new digital platform, we recommend that you answer these five questions:
What is the purpose of having a single customer view database?
How will it be used for competitive advantage?
How will it help you drive profitable customer growth?
How will you know when you have achieved success?
How will it be governed?
Customer centricity
Talk to any marketer or communications agency today and within a few minutes you are sure to hear the C-word.
People will talk your ear off as to how customer centric they are. Yet when you probe a little deeper into whether they have transformed their business model and operations around the customer, the conversation starts to waver.
Being truly customer centric is extremely difficult to achieve. Especially for traditional retailers and businesses with silo management structures and non-aligned KPIs.
So when looking to create a pathway to customer centricity it's critical to answer how customer centric your organization can truly become.
Be clear and honest as to what you are wanting to achieve versus what is actually feasible for your business.
If you are embarking on a customer centric transformation, then it will be important to:
re-engineer your business and marketing strategies from a customer need-state and value exchange perspective
build capability to become a total marketing company and not just a functional marketing company
align resources, structures and KPIs in order to achieve true collaboration
create processes that are built on actionable customer insights and not just meaningless data dashboards
plus, create customer experiences that can be measured and benchmarked for business growth success
Big data often means big bullshit
Everyone is talking data. Yet so many organisations are in a spin as to the benefit of all this data. Apparently we now have zettabytes of data in the world. That's trillions of gigabytes. Or as I say, "shit loads".
However big data often means big bullshit. The key is focussing on relevant data that will make a demonstrable difference to your marketing and business activity.
I have been facilitating client workshops over the past 2 weeks and conversation often drifted back to wanting all data in a central repository. After 6 hours of exercises and planning, the management team finally agreed and prioritised the most relevant data to define consumer value, loyalty and engagement.
So beware the big data buzz.
If you're leaping off to assess email, social, e-commerce and content management platforms, then take a step back and identify all internal data sources across your business first. Then prioritise their value to marketing before engaging in vendor discussion.
I can guarantee you, that in the long run, this will save you significant time and money.
Marketing automation is so hot right now
We're getting close to Bingo.
Yes, marketing automation is so hot right now. Every CMO wants it, and wants it now. Can I have one in blue please!?
One CMO said to me, "we just want it so that we can pump out more email. "
I was horrified at the answer when I asked him whether he opens brand emails himself. To which he answered, "No, I hate email."
So why pump out more and more email when customers are getting so bombarded?
Don't get me wrong, marketing automation, used wisely is fantastic. However beware of simply locking into yet another backbone system for your business
Native advertising
No it's not a man in a loin cloth holding a banner, nor someone dressed up as a bear giving free hugs.
Native advertising is within the flow of a publisher's editorial content and appears to be more genuine.
It's a subset of last year's bullshit bingo words – content marketing.
However is it sponsored content, promoted content, product placement, branded content, or just an advertorial?
With so much confusion, it's no wonder that only 3% of people surveyed were "Very knowledgeable" as to what Native Advertising is, when asked by Copyblogger.
BINGO! – Is there a moral to the story?
Yes there is.
The moral of this game is that digital terminology is getting out of hand.
Most people that we encounter within organisations have different definitions for the same digital terms.
So it is critical to align your understanding of digital marketing terminology. Just as it is to align your strategy, structures, systems and suppliers when looking to transform your business.
I wonder what other terms you would add to the game?
Folksonomy, IoT, localisation, newsjacking, deep-linking, neuromorphics… ?
Are you struggling with the complexity that digital and data offer to business? Let TrinityP3 make sense of the new digital ecosystem for you. Find out more here
Want more articles like this? Subscribe to our newsletter: