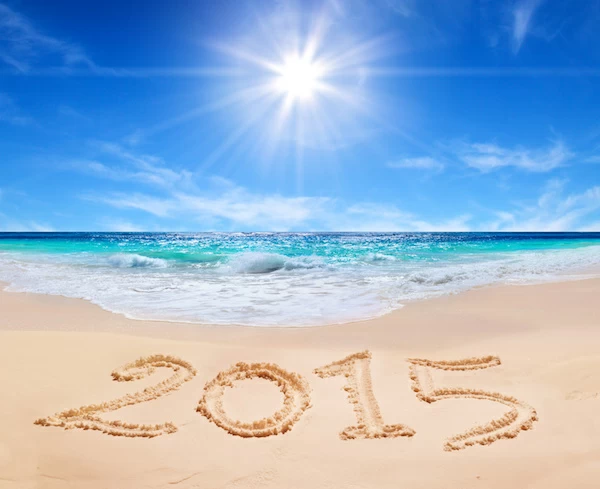 This post is by Darren Woolley, Founder of TrinityP3. With his background as analytical scientist and creative problem solver, Darren brings unique insights and learnings to the marketing process. He is considered a global thought leader on agency remuneration, search and selection and relationship optimisation.
2015. What a year!
The Mediapalooza started in the USA and spread around the world. Major global advertisers placed billions of dollars up for pitch and huge media accounts moved from one agency network to the next like changing deck chairs on the Titanic. And the discussions on media transparency continue.
Meanwhile marketers continued to juggle budgets, delivering performance, managing agency rosters and the integration of digital and data into the marketing process.
Closer to home STW Group is set to become STWPP Group as after more than 15 years Sir Marty makes his move on Singo's legacy in a debt for equity swap. Who will be next in 2016? Time will tell.
But behind the  headlines, what were the issues that most captured the interest of the more than 150,000 readers of the TrinityP3 blog this year? Thanks to Mike Morgan and his team, we have analysed the level of readership of this year's posts to bring you the Top 30 essential marketing management posts of the year.
On the basis of if you want something done you have to do it yourself, TrinityP3 developed and implemented an inbound marketing strategy, which over three years led to doubling the revenue of the company. The details of which are captured here in granular detail as a how to guide for the interested, and clearly many were interested.
The only thing better than doing it yourself is learning from someone else's experience. This series on the relationships between advertisers and their agencies was a great opportunity to take a glimpse into one of these hugely successful relationships to see what makes it tick. Just a pity more agencies and their clients were not willing to participate.
CMO are facing some huge challenges, many in regards to the best way to respond to the changes in the market place. Data management, technology, programmatic media buying, delivering agency performance and bridging the gap with the procurement function are all challenges facing marketing leaders around the globe.
After a run of poorly managed RFPs I wrote a post explaining, or perhaps complaining, about how sometimes procurement gets it so wrong. So I was delighted when this procurement professional decided to respond to my post with their point of view. Agree or disagree with either point of view, clearly it was popular.
Deep down we all love it, just a little bit, to hear or read about when someone screws up. But when agencies make the most basic of mistakes at a time when they need to be at the top of their game, then this becomes compelling reading. But of course, it is not just agencies that make mistakes.
The big change this year in the Google algorithm was the focus on mobile friendly sites, as more people are accessing Google search from their mobile and smart phones. Mike Morgan was right on top of the changes, giving readers ways they can test their sites to make sure they would not be penalised.
Buzzwords are the bread and butter of marketing, but the rise of digital and data means that the buzzwords have gone through the roof. Now occasionally they can be useful, but when people start to abuse those buzzwords it starts to become a bit of a joke. Clearly everyone is enjoying the joke.
What do you call your advertising agency, your creative agency, lead agency, AoR, or some other term? The fact is that advertising is changing and the role of the agency is changing. While the needs of advertisers have changed, the agencies are continually playing catch up.
The grass is always greener, except this survey of marketers and their agencies shows that firstly the grass is not greener and in fact the number of people wanting to cross to the other side may be less than you think. So which side is best? Well that depends on who you are and where you are, but the details are all here.
There are so many useful and interesting resources on the internet and this is just one of them – Pitcherator. It is a page that takes an agency through ten questions to determine if they should pitch for that business or not. After all, the best way to improve your pitch win rate is to not pitch for the one you can't win, right?
You may think that neuromarketing is all in your head, but in fact it gets you into the head of your customer. Not only does it provide a better understanding of the customer's decision making process, but it also gives you insights into the customer journey. Now there is a mind game worth playing, or even perhaps mastering.
For communication professionals, it sometimes appears that clear and concise communication is outside our skill set. Especially when it comes to clients / agency relationships. In fact there are some key topics and phrases that really hit the advertiser the wrong way, yet there are some easy ways to avoid standing on one of these relationship landmines.
There are many specialist digital agencies. In fact when digital marketing and advertising first burst on to the scene, it felt like a new digital agency would appear every day. But 20 years on and when all marketing is now digital, what is the future of digital and especially inside the creative agencies so quick to embrace the trend?
The client / account management relationship is an important one to both parties. But striking the right balance can be a delicate process. Getting too close to the clients can potentially compromise their independence and undermine their authority within the agency, but not close enough and the relationship is at risk.
The work always starts with the brief. Get the brief wrong and the whole process stumbles along to the end result. Now you may get lucky and it may surprisingly turn out okay, but there are some key issues when it comes to briefing failures that are easy to avoid or overcome. Better to get it right up front, right?
If you want a 20:20 view of high performance relationships between a client and their agencies, then look at Luxottica and their digital agency SapientNitro. With digital and data increasingly leading the management of the customer journey, then getting this right leads to driving business performance.
The mediapalooza this year, with billions of dollars in global media spend up for grabs, has meant that media tenders have been a dime a dozen this year. But with so many pitches, it was clearly worthwhile reviewing the attributes and capabilities that advertisers need to look for in selecting a great media agency.
The honeymoon period is short and sweet, but maintaining high performance long term agency / client relationships is a greater challenge and higher achievement. In this case the relationship is more than 80 years old and still going strong. Can you think of a better example of a sustainable long term client / agency relationship?
The tools used for designing and developing customer experience (CX) and user experience (UX) such as user personas and customer journey maps are also incredibly useful in helping marketers really understand their audience. In this way they can get under the skin and into the minds of their customers.
The complexity of the media value chain means that planning and media buying are no longer the only capabilities required of media agencies. To properly assess and calibrate the capabilities offered by media agencies requires a more detailed approach. Calibr8or provides a comparative calibration of the media agencies in the market.
The media crisis this year, triggered in Australia with the MediaCom revelations this time last year and the confession of the ex-CEO of MediaCom in the USA that rebates were common practice became a global issue with the 'mediapalooza' of pitches. But on all sides of the discussion the question was why the focus on cost?
Why would any business person reduce their fees to the point they no longer make a profit? It is a reasonable question and it took this post to begin to explain that while agencies are businesses, there are situations where agencies have been known to discount their fees to unsustainable levels. Here's why.
Just over 12 months ago the story broke in the trade media in Australia regarding MediaCom and the misreporting of television results for a number of clients. This event cascaded around the world throughout 2015. But what it revealed was the underlying flaws in the current media model that requires an industry effort to address.
The graphic designer of the books "The Top 50 Marketing Management Posts of the Year" was complaining how so may clients have real trouble briefing and providing feedback. She talked about some of the more interesting things she had been asked and told, especially the one's that drove her crazy, and here is the result.
Often when discussing agency and supplier rosters with marketers, market research companies are rarely mentioned. Yet for most marketers, market research is a significant investment in developing insights in the market and the customer. So in defining how marketers should select a market researcher, we asked someone in the industry.
In response to our post on digital television production costs staying unreasonably high in some cases, we had an agency creative director offer an alternative view on the relative cost versus the investment. With content such a hot topic, getting the investment level right is a challenge.
An agency sent me a rubber foot in a box wanting to get a foot in the door. It was so realistic that when people walked into the office they were revolted. The funny thing was that there are much easier (and cheaper) ways for agencies to get our attention – the TrinityP3 Agency Register. Entry starts here.
Tenders and pitches may look like they are based on a rational set of criteria such as capabilities and expertise. But the fact remains that marketing is very much a people business. Therefore personalities play a significant role in the process and it helps to be able to identify the types that appear in any pitch.
One thing about technology is that initially it is expensive and then it quickly becomes more affordable. That seems to be the case except when it comes to digital television production costs, which according to some of the production we have assessed stays expensive in the wrong hands.
With the increased specialisation in marketing, particularly driven by technology, the question arises as to the role of the marketing generalist. This question stirred the hornet's nest with many thinking the suggestion was they were redundant. But in fact the marketing generalist makes the ideal person to align these specialists.
And interestingly the post with the most reads this year overall was actually a monster post from the previous year – 2014 – which has so far this year had more than 18,000 people read it thanks to Google Organic search.
This topic continues to challenge marketers and their agencies as the implications of each approach can have significant impact on the outcomes. As to which approach is best, you need to read the post for yourself and perhaps put each to the test in your own situation to find out.
***
Looking back on the year it has been tumultuous. Massive global media pitches. Account changes. Technology disruption continues. Marketers and their agencies grapple with the changes to the market and the way to do business.
After a year like that we all deserve a well earned rest, because there is more to come in 2016. Thank you to the gang at TrinityP3 for your hard work and dedication to the purpose of making a difference to the industry we love.
Thank you to Mike Morgan and the team at High Profile Enterprises for your help, advice and hard work with our content marketing strategy. Thank you to all of the contributors to the TrinityP3 blog. And thank you to our clients, their agencies and you, the reader who makes this all worthwhile.
Have a safe and restful holiday and see you in the New Year.
2016 here we come.
To contact TrinityP3 – get in touch with us at our global offices in Sydney and Melbourne in Australia and in Singapore and Hong Kong. Details here
Want more articles like this? Subscribe to our newsletter: