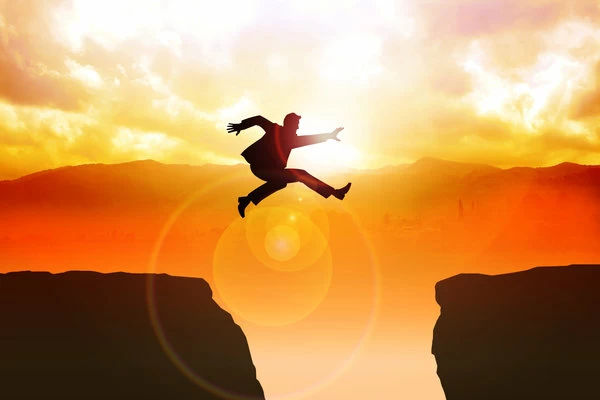 This post is by Anton Buchner, a senior consultant with TrinityP3. Anton is a lateral and innovative thinker with a passion for refocusing business teams and strategies; creating visionary, data driven communication plans; and making sense of a more complex digital marketing environment.
This is part one of an ongoing series of posts being released by Anton Buchner and TrinityP3 on the 'big divides' facing the marketing community.
"How will this model fit with Sitecore's built-in capability of automatically assigning personas based on previous historical data?"
This was an intriguing question from a senior IT manager that I was recently working with, when discussing a single customer view model.
With regard to this particular question there was limited understanding by the IT manager of the integration of offline data.
And despite all the literature, white papers, posts and other content being written about the transformation of traditional IT teams in the digital era, and strategic partnership approaches between IT and Marketing, it was concerning to me that this IT team was not skilled in asking the right questions.
So it got me thinking
There is still a massive divide between most IT and marketing teams in Australia. Primarily due to skillset, clashing KPIs and budget ownership.
On the one hand, IT teams are heavily skilled in enterprise wide solutions, hardware and software, and large-scale infrastructure. However they tend to lack knowledge in emerging technologies (software-as-a-service) as well as customer centric marketing principles.
And on the other hand, marketers lack the necessary technical knowledge to effectively assess technology pros and cons.
Senior marketers often say to me that they are simply overwhelmed by the technology revolution that has hit marketing. You may be nodding your head in agreement here. And I totally empathise with you. It has (and continues) to be a wild new world.  
In the State of Digital Marketing in Australia and New Zealand report, produced by Econsultancy for Marketo, only 7% of marketing and senior agency staff described their digital knowledge as "excellent".
Obviously this percentage may be viewed as a little fuzzy as people may be being extremely humble. But either way, the senior marketing community that I come across concur that their digital and technical expertise is limited but they are trying to re-skill and improve.
KPI conflict
Beyond skillset, another big reason that there is still a massive divide is conflicting KPIs.
IT teams are more focused on the longterm goals of scale, stability, availability, integration, performance and security.
Whereas marketers are increasingly looking to harness the power of technologies and platforms to target prospects, deliver better customer experiences, and respond more rapidly to opportunities with relevant content.
To break down the divide, there needs to be goal and KPI alignment.
Change in budget ownership
There are also the big questions around budget ownership.
As Gartner, Forrester and others predicted a few years ago, marketers are increasingly stepping into the IT team's domain when it comes to spending budgets on technology. And marketers are predicted to overtake IT in technology spending by 2017.
Telsyte's Australian & New Zealand Digital Marketer Study 2015 confirms that:
91% (of marketing leaders) are making purchasing decisions on technology products and services for their requirements, which has traditionally been the sole responsibility of the IT department.
And Gartner's 2015-2016 CMO Spend Survey reveals that CMOs globally are now spending approximately a third of their budget on technology.
But to me, this is still divisive thinking. Businesses shouldn't be squabbling between department splits in technology spend. Instead, they should be focussed on aligned total spend.
Enter the CMT & CCO
To overcome the divide, globally over the past 5 years, we have seen the rise of the Chief Marketing Technologist (CMT). Their remit is to bridge the gap between technology and marketing. From Kimberly-Clark, SAP, and Motorola, to Nationwide, MetLife and more. These companies have realised the need to break down silos and align their thinking.
In Australia, we have seen appointments of Chief Customer Officers (CCO) with strong technology and marketing knowledge by companies like Westpac, AMP, Virgin Australia, NRMA, and CMTs at smaller companies such as Spicers Retreats in QLD.
They have been critical in helping companies make sense of data, analytics, automation, mobile, content, digital asset management, insights, infrastructure, and outsourcing. Ultimately to help transform companies to create frictionless (insert any other buzzword here) customer experiences.
Well that's the promise of these highly paid individuals.
However will the CMT role last?
Or is it another acronym in the era of business transformation?
According to OpenText's global CMO, Adam Howatson, who was interviewed by CMO (cmo.com.au) last year:
 "the marketing technologist may be playing an important bridging role between marketing and IT right now, but its rise will be short lived as CMOs become technologists in their own right."
This seems a little short sighted. In reality, whatever the name or acronym, businesses need a senior manager skilled in both IT and Marketing. And this person should be charged with uniting IT and Marketing teams.
Without this person it will be up to senior management to unify goals, align KPIs and agree budget ownership. Not an easy task when knowledge is low. This always involves tension, conflict of ego, and generally a lack of maturity.
The bottom line
Which ever way you look at it, it's time to kill the IT / marketing divide.
In an era where customers are in control, and targeting is sophisticated, senior managers need to come together and answer one question:
How will you improve marketing effectiveness through technology?
 Keep your eye out for Part 2: The death of the sales and marketing divide.
TrinityP3's Marketing Structure Review service offers a comprehensive assessment of your internal structure. We deliver recommendations designed to optimise performance via the alignment of your marketing structure with the strategic focus and commercial purpose of your organisation. Learn more here
Want more articles like this? Subscribe to our newsletter: