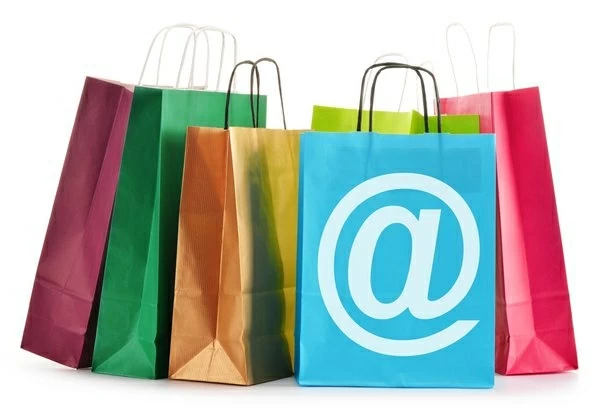 This post is by Anton Buchner, a senior consultant with TrinityP3. Anton is a lateral and innovative thinker with a passion for refocusing business teams and strategies; creating visionary, data driven communication plans; and making sense of a more complex digital marketing environment.
This post follows on from Part 1: The Death of the IT and Marketing Divide , where I looked at the challenges that Marketers (CMOs) and IT Managers (CIOs) are facing due to the technology revolution, Part 2: Smarketing – The Death of the Marketing and Sales Divide, which focused on the need to align Marketing and Sales, and Part 3: The death of the Data Analytics and Marketing divide, that called for organisations to align their definitions and terminology, establish common language and then agree protocols for data capture and usage.
Customer, shopper & consumer. They're all the same right?
Starting out in my career – I admit, in the early 90s – I never knew the difference between customer and consumer.
But of course, I quickly learned that customer is the trade or a business partner. For example, customers of Burton snow gear are ski / snowboard retail shops. And the consumer is the end user, you or me, who is interested in a Burton product from a ski shop.
Ah but wait, the consumer is also a shopper. And many purists now distinguish between consumer and shopper marketing.
Whilst in essence they're targeting the same people they're targeting them at different stages in the buying cycle.
Shopper marketing is focused on influencing the consumer when he/she is actually in the process of shopping at a physical retail store or whilst shopping through digital channels.
Non alignment
Whilst these delineations are now well known, it's amazing how many businesses fail to effectively align their customer, consumer and shopper marketing initiatives.
Have you ever experienced a campaign where you discovered that the creative idea for retail is different to the consumer led creative idea? I don't just mean different in execution, I mean a completely different idea with no strategic brand link to each other?
If so, then please read on.
If you ask creative advertising agencies, then customer marketing is generally described as "unexciting". It's a bit down and dirty involving product displays, staff training and sales support materials.
However, music, apps, wearables and other retail technology such as smart mirrors, touchscreens and digital content targeting have at least made it sexier in recent times brining the focus onto shopper marketing. But the communications activity still tends to be the domain of shopper marketing, production or digital specialist agencies.
Creative agencies are more focused on consumer marketing and creating powerful, wide reaching and engaging consumer connections.
There are also distinct divisions within most businesses, with different executive managers of shopper versus consumer marketing activity – along with their own set of goals and KPIs.
I recently interviewed Scott Mitchell, a shopper marketing expert, and asked him what are the 3 top issues facing shopper marketers? He outlined the following:
Lack of clarity
A lack of clarity and support from CEOs in terms of the shopper team's role in the business – whether they are a tactical or strategic bridge through to the customer.  While many businesses want it to be more strategic it is still treated as tactical afterthought as core Marketing and Sales are seen as the main game and more important.
Not delivering on the vision / expectations
I have seen many companies change the title from Trade Marketing to Customer/ Shopper Marketing but not the vision, plan or people.  Without support / resourcing / education on how to use insights to change shopper behaviour with compelling product-based propositions and creative ideas that seduce people to buy, businesses can't expect them to deliver.
Lack of cross-functional collaboration and co-creation of plans and alignment with retailer's needs
Customer/ Shopper Marketing needs to step out of the shadow of 'Marketing'. But to do that, companies have to nurture and support it with clear expectations, and the right resources, training and people.
In also asking Scott, "which businesses consistently deliver brilliant business outcomes with retailers / trading partners thanks to collaboration / co-creation?"
He stated, "brilliant outcomes happen consistently in those companies that are obsessively focused on customers / consumers rather than marketing versus sales or product / brand obsessed companies."
The above points ring true for me. I regularly see conflicting brand strategies.
Leading by example
However Apple Stores are one of the retailers that I know have succeeded in aligning their customer and consumer marketing activity.
If you've never been in one, then please visit and buy a product in an Apple Store.
Note: I have no business interest in Apple – I merely view their stores as a great shopping / consumer experience.
There are plenty of staff on hand. They are there to solve your problems. And it's not about them, it's all about you (the consumer).  Well that's at least how they make you feel.
And their technology is pretty seamless in delivering an incredible shopper experience. If you purchase a product, then your order is tapped in on a hand held device. As they move you towards a table, another staff member passes the product to the sales rep you're dealing with as if they'd overheard the conversation and gone and got the product for you.
So, how can you align your customer and consumer marketing activity?
Here are 5 key areas to fix today:
1. Take leadership in two areas – customer / consumer centricity and truly integrating the Marketing and Sales planning process (ie: collaboration and co-creation with retailers).
The most successful companies realise that the world has changed from "a relay race" with set roles / positions to a more "Avengers" style collective, where growth and ideas can come from anywhere and anyone. So it is important to establish new processes and working models for truly integrated planning.
2. Align your creative and production resources (both internal resources such as design departments etc, and external agencies).
Have you agreed on how your brand, shopper marketing, design and digital agencies can come together effectively without duplication and wasted budgets?
This point is a post on it's own, however it will be critical to identify all your current resources. Once identified, then you need to understand their roles, remits and reasons for adding value to your business.
Once established, you will then need to make sure that there are clear lines of responsibility along with clear working relationships all the way from ideation through to execution and performance measurement. Have you ever mapped this out?
3. Break down language and terminology.
Get rid of your internally focused language and acronyms. Translate them all into customer and consumer language. This will create a massive mindset shift within your business.
You can create it as a book for all employees, a handy reference sheet or mouse mat, a corporate app or game, or whatever else takes your fancy. But just do it. Give the task to an intern or office PA, and reward them for their effort. They will be real heroes of change.
4. Establish aligned goals and associated success metrics.
Whilst there will naturally be different discipline goals for shopper versus consumer marketing, you need to ladder these all up to common goals. Hence making sure your metrics make sense and can give you a clear picture of success.
I was in a sales meeting late last year with a team solely focused on "sell-in", but when I asked about consumer sales trends, product returns, repeat purchases etc, the conversation fell silent. Your teams must have a view of results outside their specific domain, to ensure the bigger picture is being met.
5. Forget about path to purchase and think about people making decisions and how you can influence them to buy at any point.
Take a look at your current tactical activity and see how it is mapped. Is it by business discipline? By "relay" and handover points? By consumer lifecycle? Or is it all over the place?
Maybe your first task is to assess your current state. Then go back to the drawing board in terms of how your teams go to market and how different consumer segments shop. As I'm sure you're grappling with, many purchases are now being influenced, and indeed people are making purchases, in social channels with social commerce buttons.
So it is critical to bridge the divide between customer and consumer marketing. At the end of the day it is all marketing. And we need to remember that we are only in business to help solve consumer needs.
Thanks for reading.
To read about the other 'Great Divides' facing marketers today click on the links below:
TrinityP3's Marketing Structure Review service offers a comprehensive assessment of your internal structure. We deliver recommendations designed to optimise performance via the alignment of your marketing structure with the strategic focus and commercial purpose of your organisation. 
Why do you need this service? Read on to understand more
Want more articles like this? Subscribe to our newsletter: