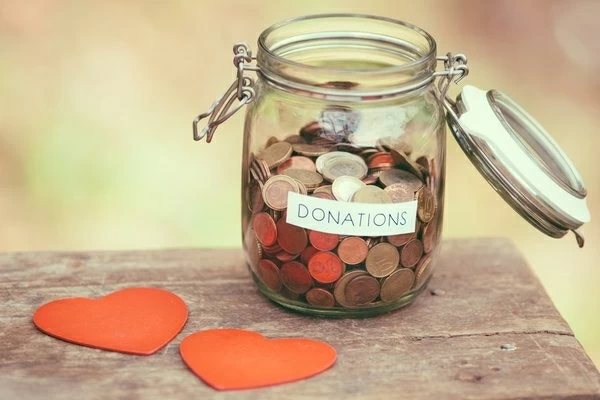 This post is by Anton Buchner, a senior consultant with TrinityP3. Anton is one of Australia's leaders in data-driven marketing. Helping navigate through the bells, whistles and hype to identify genuine marketing value when it comes to technology, digital activity, and the resulting data footprint.
In the highly concentrated charity sector*, charities must evolve from making people feel sorry to give money, to being truly people centric in approaching their mission.
So with clutter being the constant, the world's best charities and not-for-profit organisations are transforming their organisation and marketing strategies around actionable data insights. Aimed at helping them inform the direction and stories that people are interested in when it comes to a relevant mission.  
For example The Cure Brain Cancer Foundation has become the 25th most innovative organisation in Australia and has been named the 2016 Australian Charity of the Year.
It has focused on delivering actionable results, by taking part in a world-first global adaptive clinical trial. The trial puts people onto real treatment options, and tests drugs based on people's bio-markers and their type of tumour.
This is creating a wealth of data that is being fed into an algorithm that is delivering insights into what works for one person but not for another. Treatments are then adapted for new patients that enter the trial. Hence results are achieved in a much faster time-frame, versus traditional trial methods that can take up to 12 years:
The foundation has refocussed its marketing strategy by humanising the benefit of the trial, ensuring that people affected by brain cancer are the story.
And The Starlight Foundation is also transforming its technology and digital capability with the appointment of an IT advisory board. This is helping improve the way that it connects people. It is also making it more efficient in delivering its wonderful experiences. Insights are being gleaned from the mass of data that they collect with the 360 degree view of their supporters.
The above are just two examples. However, these organisations have identified that a lot more work is required in identifying the true trends and more meaningful metrics that underpin people's activity in and around a cause. Thus achieving more emotional engagement and a greater return on marketing investment.
Here are our top 5 questions to focus on when transforming to people centricity
1. What does your direction mean for people?
It's an obvious statement to say that you must have a clear guiding mission and vision. Typically the charity or not-for-profit sector outperforms the commercial sector in actually articulating their direction beyond overarching statements.
However, the world' best organisations have greater clarity in articulating that direction from a target audience perspective, rather than the usual inside out perspective.
By defining your direction from a people's perspective, you then have a greater opportunity to articulate a purpose driven marketing strategy and focus on a more effective internal and external structure to actually deliver it.
2. Who owns insights?
In finalising your strategy, however, you'll need greater focus on unearthing the most meaningful insights.
We come across this in most strategic alignment projects.
When we ask who owns consumer insights across the organisation, we discover multiple silos of activity without clear ownership: including insights, analytics, research teams, and even in some cases external agency partners leading the charge.
With the explosion of technology, data and analytics, there's the risk of drowning in activity, rather than unearthing primary insights that will help you drive your charity forward to deliver on your direction.  
So when transforming to people centricity it is critical to assess:
where insights are showing up in your organisational structure

how these insights are being utilised across divisions in your go to market process

how marketing performance insights are being used to optimise activity
We have just completed a project with a charity that had plenty of great insights. However, there was no formal process or structure to prioritise and focus activity on the key insights. 
3. Who owns the experience?
In unearthing the key insights, it is then critical to identify who owns the user experiences.
And I don't mean the usual user experience discussions that your digital teams are most likely only proposing.
I mean the variety of total end-to-end experiences and journeys that non-donors, first time donors, repeat donors, 3rd party advocates, and program partners take across all channels.
By focusing on these segments, you will quickly identify whether your organisational structure is working in union in delivering market activity.
In our experience, we unearth end user or consumer experience teams that are sitting in isolation and are hampered by other divisional leaders.
For example, the contact centre is disconnected to the web team, which is disconnected to the social media and community management team, which is disconnected to the branded comms team, which is disconnected to the activation or fundraising team.
In creating clear end to end experiences your organisation has the ability to then focus on how to enable a more effective experience by utilising technology.
4. Where does your organisation sit on the data-driven technology maturity curve?
As just mentioned, in assessing the end-to-end experience we identify the role of technology across the organisation, as well as discover how the data footprint is sourced, managed and governed.
A maturity curve allows you to clearly identify your position based on your current state as well as plan the deliverables to move forward over phases.  
It also allows calculations to be made in terms of Return on Technology Investment (ROTI) and Return on Data Investment (RODI).
In asking for these calculations most organisations are unclear, yet they are investing huge amounts of budget and resource in their tech stack and data-driven activity.
Worse still the data-driven activity is not mapped back to a uniting view or strategic framework to even allow for a ROTI or RODI calculation.
And as technology solutions continue to proliferate and fragment, distinguishing substance from the rhetoric and clarifying the grey areas has never been more difficult.
We have uncovered 3rd party technology vendor agreements eg: programmatic media, automation, social CRM, app layers etc, that have only been appointed in isolation and haven't been phased to the right pace of an organisation, leaving organisations paying large sums and only being able to utilise 15% – 20% of the capability.  Sound familiar?
So from an organisation wide perspective, marketing technologies should assist to improve upon current marketing activity, thereby driving incremental performance.
Therefore, performance via technology needs to consider alignment between internal mechanisms (such as tracking systems, data quality management and performance reporting) as well as external mechanisms (such as segmentation, targeting and content management).
Which leads me to the final point.
5. How well is your marketing actually performing?
In the recent project for a global charity, we were asked to evaluate 2016 activity across 4 global markets.
Assessing overall return on investment for registration and engagement versus actual donation; analysing where growth or declines were coming from across all channels; and identifying where marketing investment could be re-prioritised.
One of the major findings was that campaign tracking had not been optimally established.
Hence some marketing activity was not only fragmented but lacked the ability to be easily measured.
Top-level analysis could be undertaken to assess site traffic and activity based on media schedules, flighting and marketing plans. However, only broad conclusions could be drawn for the untracked areas.
There was also a lack of focus on historical personal data to drive more relevant and meaningful engagement with people who had been connected to their cause in different ways over a significant length of time.
And another key finding was that paid social media and other paid digital activity actually underperformed in terms of cost per, and ROMI perspectives.
So as an independent advisory service, we say it as we see it.  
Digital should not be the central mantra any more. People and value should be the focus.
In many of our projects we have frank conversations. As well as open conversations that some marketing activity simply can't be measured.
Therefore, it is even more important to be clear on what level of marketing performance analysis can be realistically achieved within your organisation and to align the reporting accordingly.
The bottom line was that with this charity project there are significant implications for their marketing activity, and opportunities to align their internal structure, data management processes and platforms, and external agency roster.
Break free from the clutter created by 56,894 charities
So if you're a charity, or not-for-profit organisation, hopefully asking any of the above 5 questions will help you achieve greater clarity on how well you are transforming to a people-centric approach, as well as breaking free from of the clutter that's now the constant in the Australian and global charity sectors.
* Australia has the largest number of charities per capita in its history, with one charity for every 422 people, according to the 2016 Cause Report . The Cause Report also found that the number of charities is doubling every two decades, with 56,894 charities now in Australia.
Our Marketing Business Alignment service strikes at the heart of our reason for being: driving enhanced marketing performance via alignment of process and commercial purpose.
Why do you need this service? Learn more here
Want more articles like this? Subscribe to our newsletter: