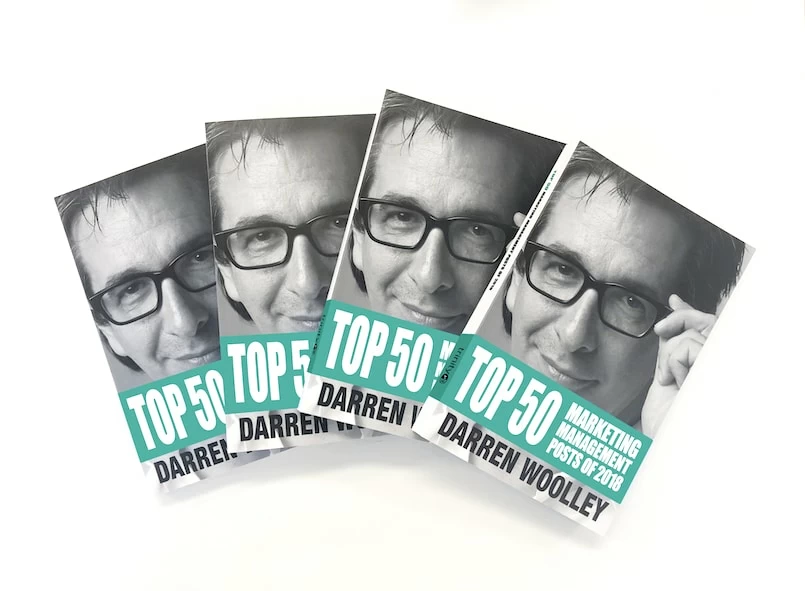 agency remuneration / compensation
,
agency search & selection
,
agency solutions
,
data & direct marketing
,
interesting observations
,
marketing process optimisation
,
marketing procurement
,
media planning & buying
,
podcasts
,
return on investment
,
social media & digital marketing
,
strategic management
,
television & electronic production
This post is by Darren Woolley, Founder of TrinityP3. With his background as analytical scientist and creative problem solver, Darren brings unique insights and learnings to the marketing process. He is considered a global thought leader on agency remuneration, search and selection and relationship optimisation.
Our 19th year of operation sees TrinityP3 continue to develop and experience growth – not just growth through our expansion globally, but the growth and development of new tools, resources and our consulting offering.
The consulting business and our offering has matured, with projects more focused on strategic management consulting, including restructuring the marketing function across a range of client categories, and improving performance metrics for marketing and the agencies and suppliers working with them.
With Michael Farmer and his team in the US, we developed a new ScopeMetric Unit (SMUTM) for media known as the M-SMU, and we've published an Agency Fee Decision Tree to assist marketers and agencies in assisting the best agency fee model.
It is by being responsive to the needs of our clients that we have developed new and innovative solutions to many of the major challenges facing clients today. We call them the Big Six, as follows (in no particular order):
This has brought a renewed focus on our clients, to ensure we deliver the maximum results in addressing their most pressing marketing challenges.
In analysing the results for 2018, it is great to see that a large number of posts in the top 50 are written by the TrinityP3 consultants, including Michael Farmer, our Chairman in the US; David Angell, our Head of Media; Julian Barrans, our Business Director in South-East Asia; Anton Buchner; Christopher Sewell; former consultant Areef Vohra; and Mike Morgan, Director of High Profile Enterprises.
Also included are contributions from current and past members of the Marketing FIRST Forum: Stephan Argent in Canada and Dan Hestbaek in Denmark. And there is a healthy dose of thinking from our guest authors, including Adrian Jenkins from Financial Progression, the PR Warrior Trevor Young, and Peter Bray and Richard Knott, the co-founders of Puzzle Creative Technology Solutions.
Of course, without Mike and his team at High Profile Enterprises, who manage our SEO, social media and content, this would be a much smaller publication read by a much smaller audience.
I also want to thank all of those people – marketers, advertisers, procurement professionals and agency personnel – who took the time to provide feedback on our first five books of Top 50 Marketing Management Posts.
Looking back across the collection, this book is definitely becoming a compendium of the top issues and topics that have caught our attention in the past 12 months, and those that have prompted interest and engagement from you – the marketing, advertising, media and procurement professionals around the globe.
Today, the TrinityP3 blog has almost 1500 posts covering a wide range of marketing management topics and is read by more than 200,000 people each year, a number that continues to grow. We are grateful to everyone who participates and engages in the conversation, either by commenting on social media or sharing our content with their colleagues and friends.
When we reviewed the blog posts with the highest readership during 2018 to prepare this new edition, we were pleasantly surprised to find that 111 posts had been published in the five previous editions – 2013, 2014, 2015, 2016 and 2017 – and continue to enjoy huge popularity.
These evergreen articles are listed on the following pages so that if there is a post you are interested in, you can either read it in one of the books, which are available from most online bookstores, or on the TrinityP3 blog.
Thank you again to Paul Smitz for editing and proofing to make us all seem a little more coherent and intelligent. Thank you to Zoey Cheng for the layout, finished art and production management to make it all look great and make it all happen with a minimum of fuss. Thank you also to our printer, 17print, for committing our thoughts and insights to ink on paper.
And a big thank you to our ever-expanding group of clients at TrinityP3, especially those who have continued to work with us over the years. It is through your engagement and support that we are able to develop and provide greater insights and share the trends, to help in some small way to improve the advertising, media, digital, data and marketing process for all.
Thank you also to all of our readers and commentators, and those who share our content with others.
This is the best of our 19th year. We look forward to writing, publishing and sharing more with you in the coming year.
But for now here are the Top 50 Marketing Management Posts for 2018
1          Confused about the advertising industry? Who isn't? Read on!
2          Who are the real victims in the lack of transparency in advertising production?
3          Managing Marketing – the changing role and challenges facing media agencies
4          Is your marketing function centralised, decentralised or distributed?
5          What happens when the best agencies are no longer interested in pitching for your business?
6          Ageism in advertising is as much a cost issue as a perception one
7          Six marketing management tools developed to provide optimal performance
8          Plan B – turning the Madison Avenue Manslaughter into a much-needed makeover: part 2
9          Why advertisers should never accept a 'sound-alike' music track for advertising
10        Can management consultants teach 'value' to the advertising agencies?
11        Managing Marketing – the challenges facing CMOs today
12        10 key chemistry questions to ask during an agency search
13        Why B2B companies should focus on marketing and sales, not sales and marketing
14        Marc Pritchard, the low creative ratio at your agencies is not their fault, it's yours
15        How to make the most of your media negotiation to increase value
16        Cost benchmarking and value benchmarking your agency – which one gives the best results?
17        Why providing consultancy with integrity is more important than ever
18        Book review – Disrupted: My Misadventure in the Start-up Bubble, by Dan Lyons
19        Who's in charge? Marketing or procurement?
20        Am I allowed to audit my agency?
21        How do ad agencies rekindle revenue growth?
22        Managing Marketing – the challenges and changes in automotive marketing
23        Managing Marketing – the profession of advertising compared with management consultants
24        Is a corporate trade barter system right for your company?
25        Is it time marketers rethink agency competitive conflicts of interest?
26        Pitfalls to avoid when losing a pitch
27        Managing Marketing – the importance of measuring performance in digital marketing
28        Seven questions everyone on your marketing team should be able to answer
29        The impact of autonomous vehicles on marketers and the environment
30        What I learned in 90 days as a marketing management consultant
31        How to measure the cost of switching advertising agencies
32        Bringing outsourced services in-house requires strategic management
33        Why working/non-working ratios no longer work for advertising
34        Has 'digital/social' become the dollar menu of the advertising world?
35        Agile marketing delivery – become an instant expert
36        Something about Facebook all marketers who care about the environment need to know
37        Who are the winners and losers in the game of advertising?
38        Managing Marketing – the importance of brands and branding in the digital age
39        Why marketers focus more on creative rather than media challenges
40        Marketing performance measurement – become an instant expert
41        Managing Marketing – the benefits and complications of production decoupling
42        Why measuring media value is more important than media cost
43        Top 10 considerations in selecting a new creative agency
44        Is there nothing fair or reasonable about agency remuneration?
45        Managing Marketing – the misunderstood concept of psychological harm in the workplace
46        Open tenders are not the best way to select agencies
47        Ad industry's talent crisis is a symptom, not a disease
48        If your marketing function is not driving growth, you're not doing it right
49        How many billable hours are there in a year?
50        Enabling data in creative, to pull the final lever for digital success
And you can read them all in full here.
Want more articles like this? Subscribe to our newsletter: