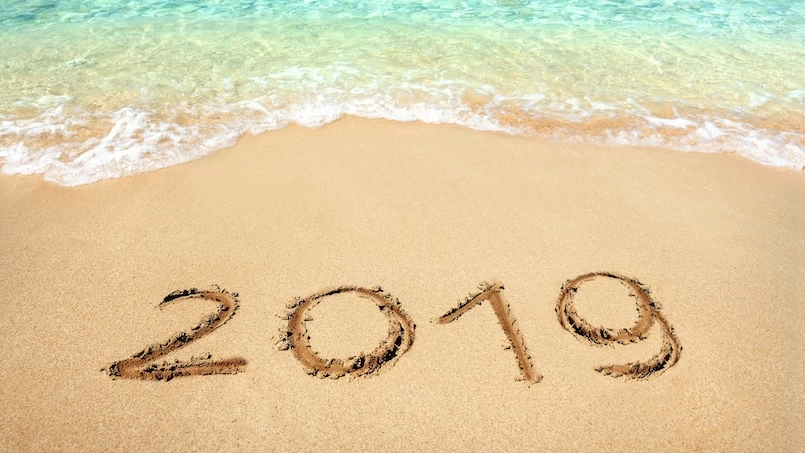 agency remuneration / compensation
,
agency solutions
,
data & direct marketing
,
industry news & trends
,
interesting observations
,
marketing process optimisation
,
marketing procurement
,
media planning & buying
,
mobile marketing
,
social media & digital marketing
,
strategic management
,
television & electronic production
With the continued pace of change occurring in marketing, media and advertising around the world it is becoming essential to be able to pick the trends early, but ironically it is also becoming more difficult as well. Technology continues to drive change, not just the way we do business, but also the very market itself.
The TrinityP3 marketing management consultants work with advertisers, marketers and procurement across all categories, across all sizes from local advertisers to global multinationals, around the world. This places us in a unique position to be able to identify the trends happening within the market place, across regions and from a global perspective.
Here, the TrinityP3 consultants make their predictions for 2019 for marketing management across all disciplines. So as the tide comes in on 2018 we draw a line in the sand for the coming year.
Right or wrong? Accurate or misguided? Only time will tell.
But they are definitely the trends marketers, advertisers and their procurement teams need to consider in the year ahead.
Kylie Ridler-Dutton – Holistic customer centric model
Extreme customer centricity is a big investment for a company however technology is only part of the equation. Companies will have another crack at re-evaluating customer processes. The impact of online presence has greatly affected the retail marketing landscape with many (think Telcos and Banks) closing retail stores.
It comes down to optimising the functional relationship. Budgets went from one department to the next without anyone sitting back and looking at the entire customer journey or internally working together on the holistic approach.
Companies tried agile processes for speed to market to gain their competitive edge or a focus on content strategy to cut through online without looking at all the touch points. Extreme customer centricity is not about online presence or online customer service, although this is obviously part of the overall strategy.
Your online success depends on your offline behaviour. In 2019, a successful company will no longer differentiate between online and offline channels, and invest in re-evaluating how all the moving parts work together for a holistic customer centric model for all segments of their market.
Mike Morgan – Mobile speed, usability and optimisation
2018 has been a year of major disruption and innovation in the tech sector. Blowback from malicious election interference via social media channels and fears around data and privacy protection have led to legislative changes and swift reactions by the big players.
At the same time Google has laid its cards on the table. If your web assets do not meet the new high bar set, your business will not perform well on their search engine. The first salvos have been fired. And it is all about mobile user experience and technical compliance.
Google has created several developer tools to assist with meeting new and extremely high expectations for speed of delivery. I ran some of the world's fastest sites through Google's new Pagespeed Insights Developer Tool and they all failed. Amazon, The Guardian, E-bay and even Google News did not even meet the 50% mark. Failing 95% of websites for performance is a pretty strong statement of intent.
Expect this to flow on to paid search. Quality scores are now being allocated not only to clients but to the agencies that manage their campaigns and those who do not meet the mark will pay through the nose for previously held ad positions.
So, 2019 is all about jumping to meet these new expectations. Think mobile usability, mobile speed, mobile optimisation and work toward the highest possible scores on these tools. Nail it and you will be a few steps ahead of competitors in both paid and organic search.
Clive Duncan – No savings in risking health and safety
I predict that advertisers will find themselves in court defending themselves against actors and crew members who have been aggrieved by agencies or production companies. It is common now for agencies and production companies to avoid basic health and safety issues and/or the under payment of crew and actors to meet shrinking production budgets.
Advertisers and their procurement departments have discovered that agencies and production companies will bend over backwards to get a production over the line even if it means avoiding health and safety issues or underpaying both crew and actors to meet these diminished budgets without adjusting the creative to match the budget. No matter who is to blame for the grievance it is always the advertiser that ends up in the news.
This will end up as a hit to the advertiser's reputation that cannot be undone in the public perception. With both the agencies and production companies avoiding health and safety issues to reduce their costs it will not be long before a serious accident happens on a set and then the shit will really hit the litigation fan and the advertiser will be dragged into court no matter where the actual blame belongs.
Ilona Evans – Integration of digital into marketing
During 2019 I predict digital marketing silos will continue to be broken down to allow for truly great customer and business focussed marketing. Marketing will more and more be one and the same as digital marketing. With the continued exponential growth of digital technologies and digitalisation of previously offline channels an omni channel marketing approach is key.
This will see the continued digital up-skilling of marketing generalists and offline training for digital specialists who want to move into more senior marketing positions.
This better integration and continued up-skilling will see marketers applying more strategic discipline to ensure that digital marketing sits as part of the overall strategic marketing plan. This will mean that digital KPIs and tactics will link back to overall business objectives rather than at times in the past being allowed to play their own game.
Within this there is room and space to drive digital innovation without being bewitched by 'the shiny new thing'. The flow through from this increased integration is less siloed briefing to agencies, allowing agencies the opportunity to deliver truly great integrated work which reflects the way customers are interacting with brands (i.e. seamlessly and simultaneously interacting across multiple touch points).
Julian Barrans – Transforming business for growth
The pressure on businesses in 2019 for increased growth, with reduced costs, to drive higher investor returns (i.e. a higher share price) will continue.
As basically, most companies have already gone through a number of years of focusing more on what they can be certain on with conventional budget reductions they have found that they have squeezed pretty much everything possible from the business and squeezed margins from their suppliers too. Through this strategy businesses will have moved from an initial period of feeling good about themselves to a situation where they are now thinking what can I do now?
Taking a closer focus on the Marketing area, chances are that service levels from key suppliers will have been impacted negatively and the quality of creative output damaged for many brands,  that have chosen, or been forced down this kind of large scale budget cutting in the 20-40% range.
The expectations held by management that forcing these kind of marketing budget cuts would not impact negatively on the growth targets set has unfortunately not held true. Worse than that….the brands are in a weakened competitive state now too.
So enter the age of Business Transformation, where companies shift their focus to new ways of looking at their business model, internal processes, new technologies  and ways of working to improve efficiency in delivering the growth they need at reduced costs. Our experience tells us Marketing have an important role (and opportunity) in supporting these initiatives by ensuring they have their house in order to be future fit for the new business strategy.
Christopher Sewell – The environmental impact on marketing
I've said it before (one could argue more in hope previously) and I'll say it again, next year will see more action on climate change that will have a fundamental impact on marketing.
If you believe climate change is a just a communist plot then please feel free to ignore this. Though if you have thought seriously about what is happening around us you may question what changes will flow on to the advertising world.
Next year I will be focusing more on ideas, suggestions and tools that can help position us all for a post carbon age.
Why the certainty that the worm will turn next year? Well one example is that the world continues to burn as witnessed in California and Queensland. Advertising is about emotion and the natural world does stir emotional feelings. There is no greater voice than David Attenborough when it comes to giving us a window to this vanishing world.
His speech at the 
UN Climate Change Summit
 said a collapse of civilisation and the natural world is on the horizon. This is not an introduction of his next Blue Planet series but a tug at the heart strings of the millions of apathetic viewers and a call to action to get off the couch and do something.
My prediction is that the buyer will become more aware, they will engage more in social media to effect change and marketers will be scrambling for ways of shifting their business to a more environmental and ethical footing.
Bill Merrick – Holding company consolidation
2019 will see the year that the holding companies all go through major disruptions as they continue to merge as many operations into major "brands" that will all compete on the same premise – back to the future =  "The One Stop Shop."
Specialisation will start to fade once again and the old model of all "in house" under major brands will try to come back to life.
Clients might even bite at this as it makes it easier to control scope of work, get a single strategy in place; force collaboration  and also do away with the stupidity of extra overheads everywhere.  It will also drive better understanding of effectiveness against total plan objectives rather than a mish-mash of vague and non-relevant objectives.
It might even lead to the realisation that better people may be needed on both sides…..
Zena Churchill – Authenticity is everything
Authenticity has been spoken about for a couple of years but in 2019 it will continue to rise in importance for consumers and, therefore, marketers. Consumers are increasingly looking for more authentic interactions with brands, across its persona, its actions and its values. And, consumers want all three to align to a brand's marketing output, customer service, supply chain and product development.
Marketing 101 reminds us that the more authentic a brand is the more it will connect with its consumers, and the more consumers will do the marketing for it – good old-fashioned brand advocacy. It's an oldie in the marketing tool box that has been pushed to the back of the 'must do' list in the mad rush for impressions and click-through, influencers, digital automation and online self-help customer service portals.
However, consumers still want a truly authentic experience and interaction with the brands they choose to do business with, and they want the promises on the brand tin to be a reality.
Darren Woolley – Cost cutting or strategic alignment
This year we have seen the acquisition of advertising agencies by the management consulting firms and the merger of holding company agency brands to create greater integration of services and capabilities and further reduce operating costs.
In the coming year this will continue with the management consultants strategically acquiring capabilities across the spectrum of marketing services by continuing to cherry pick the agencies in the market place as they build their marketing offer.
Meanwhile it will not be just WPP and Publicis that merge their agency brands as more of the holding companies come under pressure to streamline their offering to better align to their clients' needs from what is a complex matrix of companies that is a legacy of their halcyon acquisition days.
In all of this change it will be interesting to watch the high performing independent agencies who will increasingly become targets for either the management consultants or private equity who continue to think bundling these digital communications companies is a prime investment opportunity.
Lyndon Brill – Moving from cost to value
My prediction for 2019 is that value-based or output-based remuneration models will continue to grow and be adopted by marketers and agencies. Over the last 5 years, we have seen both the legal and accountancy professions move away from billable hours and on to 'fixed fee' arrangements which represent a pre-determined value to the client for the services delivered.
The advertising and media industry have been slow to follow suit, however, this is rapidly changing in the current trading environment, where accountability and performance are paramount.
Now I'm not saying value-based remuneration is for everybody, but it certainly suits a number of categories, which are heavily focused on delivering results, in a highly measurable and complex fragmented media landscape. Value-based models place a significant amount of accountability on marketing departments, as well as agencies, and try to eliminate the waste where agencies invest in services and outputs, that are not valued by marketers, which is often the case.
If managed correctly, value-based remuneration is generally a 'win/win' as wastage is eliminated, and agency profitability is maximised. Whilst agencies initially pushed back on such models, we now find after proper implementation, that agencies actually promote the model across their roster of clients. Unfortunately, the large agency networks continue to push for large retainers, yet this goes against the specific needs of clients, in a highly tactical and responsive trading environment.
It is important to understand every client has their own definition of what value means. Therefore, the first step toward making a value-based model work is for the agency and client to define what value means. As a client, what services, quality of outputs, and performance are you expecting from your chosen agency partner? What key metrics can be put in place to determine whether the agency is delivering business performance objectives?
In TrinityP3's experience the most effective value-based arrangements occur when the goals are crystal clear and marketing's impact on driving commercial success and business objectives is easily measurable and openly reported regularly.
Anita Zanesco – You only get what you pay for
2019 will bring further craziness as clients look to reduce the fees they pay their agencies. Clever clients will opt for a retainer model of some sort in order to access consistent resource and added value at their agencies. Even a small retainer for strategy and account management will give that client long term commitment from a partner.
On the flip side, clients struggling to cut costs will see pure project fees as a cost efficient way to go. What they won't realise until they've experienced it is the pressure and pain it can cause if they are accustomed to an agency team. They will pay for every project by the hour and there will be no guarantee they will have the same resources working on their business as agencies can't allocate a dedicated team.
Perhaps 2019 will be the year clients truly appreciate the value a partner agency can bring. Perhaps they will agree to small retainers with a bonus attached to agreed KPIs. Perhaps they can treat their agencies as partners rather than suppliers and work together to achieve great things.
Look across the board and behind every successful communications campaign and advertising idea, is a bloody good client who works with their agencies, not against them, and understands the value and art they bring to creating brand love and making brands a part of people's lives.
Anton Buchner – Long term brand building
We'll see the rise of the big, differentiating brand world campaigns again.
After years of marketing skewing its focus towards digital transformation, discussions like these will become table stakes in 2019: connected data and technology, next best action targeting, content, social selling, artificial intelligence, customer experience, short termism.
We'll start to see bold marketers put a stake in the ground. Taking a longer term brand value and positioning approach again.
Watch out for big impact after the election frenzy early in the year.
David Angell – Transforming the pitch process
Over the last year, we've seen a marked increase in the number of our clients who wish to move away from a pure-play 'media' or 'creative' pitch, and towards something more attuned to the joined-up thinking they are trying to develop internally.
Along with marketing leaders being given increased organisation-wide responsibility, and the ever-tightening pressure to deliver ROMI, comes the discovery that a large range of specialist agency partners working in swim lanes is often no longer fit for purpose.
Consequently, the search and selection process becomes more focused on an agency, or a small group of agencies pitching as one entity, who can more effectively develop integrated strategy and deliver efficient execution.
The approach to pitching – from agencies, from marketers, from procurement teams and from consultants – will need to evolve in order to properly face this change. I expect to see developments in pitch process, commercial models, contractual agreements and scopes of work and services.
I expect this trend to accelerate over time, with knock-on consequences for the speed at which agencies, particularly large holding networks, continue to merge what have been separate organisations operating in different parts of the marketing process into single entities (think JWT and Wunderman for the most recent example).
We're at a tipping point in this regard. The agencies have to be able to effectively grow business, and that means winning pitches in whatever shape or form they take. The different skillsets or areas identified as suitable for such cross-pollination will also continue to evolve along with client demand and agency predictions of where the next big play lies.
Want to check how accurate our predictions were for 2018? Check them out here and let us know.
Want more articles like this? Subscribe to our newsletter: