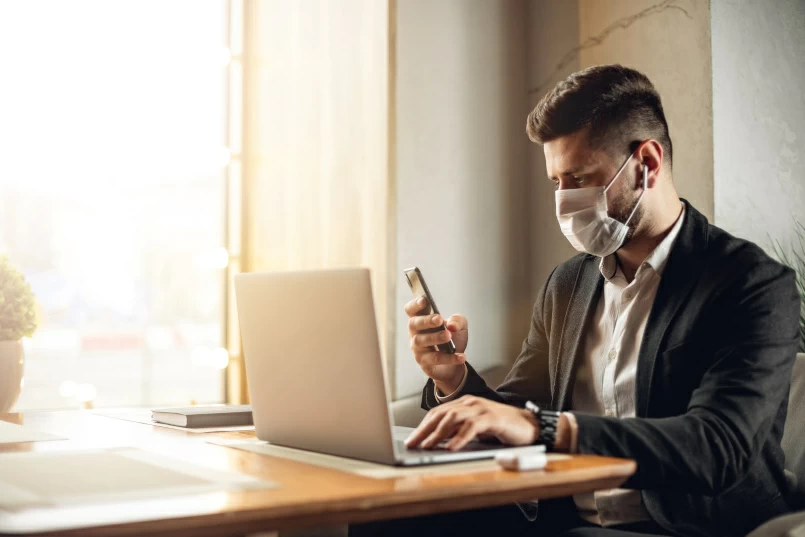 This post is by Julian Barrans, Business Director, Asia for TrinityP3. Julian has worked as a business, marketing and branding professional for over 30 years, with more than half of that time in the APAC region, working both client side and agency side.
Covid-19 is having a major impact, with both personal and economic impact pretty much globally now. Businesses are mostly suffering, as they deal with the changes taking place as introduced by governments fighting the magnitude of the pandemic. Some businesses have benefited, but the overall picture is not great.
Either way, most businesses have pretty much come around to tossing their 2020 plans out the window as they quickly work out how to adjust to the situation they are facing.
What will this mean for marketing?
Budget changes
Consumer attitude and behaviour changes
Purchase behaviour and channel changes
Tech, social and media consumption shifts 
1. Budget changes
We recently asked some marketers what they thought would happen to their 2020 budget as a result of Covid-19. The vast majority said that they believed the whole year would be impacted….not just Q1 and Q2, then back to normal spend/activity.
In fact when you consider the next few points you'll realise that it's highly likely the last thing you should be thinking of is resuming marketing activities as if nothing has changed.
I saw recently that Singapore Changi Airport has made the decision to close Terminal 2 due to low demand now and low likely demand for a while to come. But in addition, another smart thing they are doing is making the decision to bring forward renovations to make T2 fit for the future when capacity will return.
So they are thinking smart about minimising current impact and shifting to best manage the future. From a marketing perspective, this is managing marketing complexity to maximise value. To really step back and look at how best to move forward with whatever immediate budget you have for 2020 and likely 2021 budget, too.
This is so important that we're running a webinar on this topic to help you, so take a look at the link below.
2. Consumer attitude and behaviour changes
There's a lot of change going on affecting consumer attitude and behaviour, as the way your consumers go about living is taking some significant shifts, due to governmental decisions taken, so we are being forced to change habits. Whether it be social distancing, partial or full lockdown, the impact on how we work, communicate/interact with colleagues, communicate/interact with family and friends, it means a lot has all changed.
Also, living with Covid-19 in our midst has raised fear levels and with that risk aversion to previously socially accepted behaviour like crowds/groups in recreation, retail, f&b, hospitality and travel situations.
This caution will extend beyond when our respective countries open borders and restrictions are removed. There is no vaccination available as yet so consumers will still feel threatened as some governments talk about Covid-19 being around for some time to come.
3. Purchase behaviour and channel changes
With most retail malls and stores being closed, beyond those outlets deemed 'essential', coupled with having to largely stay  at home, consumers will be increasingly engaging with their favourite brands online at e-commerce stores.
How available is your brand in this channel?
If you are an fmcg/cpg brand, then as long as manufacturing and logistics are working well for your brand, you should still be available at food stores, but will this be enough? Many consumers will start looking more to e-commerce stores, as they avoid going to food stores where there is an increased risk of infection.
How well set up is your brand with e-commerce stores and how does your brand present itself compared to competitors? If not that well, there is a brand switch possibility away from you. Also, you can't now rely on the 'consumer auto pilot' where they go to the same branded store or the same shelf point in a supermarket to buy their 'usual' brand.
Is your brand category considered 'non-essential' and manufacturing has ceased? How quickly will you get your brand available to consumers again and which channel is fastest?
4. Tech, social and media consumption shifts
Consumers have been investigating new tech and social media platforms to help them keep better connected while they are increasingly stuck at home. Personally, I've never heard so many questions like 'What's zoom like as I want to get all my family on to the same call/video session?' Or, 'Have you tried Tik Tok, what do you think?'
Also, internet traffic is way up, especially  during the day due to a combination of working from home, social media use and streaming more during the day as consumers are confined to their homes. Netflix has reduced their streaming service to standard definition in many markets around the world to help manage available band width so essential services/systems can operate unhindered.
Media consumption has moved very much in-home with OOH obviously suffering. There's even been a resurgence in terrestrial TV consumption reported in many markets as people are glued to TV screens as well as devices for news updates and entertainment.
So with changes in media consumption habits you need to consider where your brand needs to be, and when, to reach your consumers and what will happen after 'lockdown' exit? What will be the 'new normal'?
Final thoughts on navigating the Covid-19 shift…
There's so much we don't know as marketers about what the impact of Covid-19 will be and over how long we're going to need to bend and adjust brand plans and actions. You'll need to protect against negative impacts, but move quickly to recognise and be ready for necessary changes, to meet business and consumer needs as they evolve in a way that was not on your original horizon for your brand.
It may well be worth your while to join our webinar on 'managing marketing complexity to maximise value' (see the link below) to give you some further insight as to how best to navigate this difficult time.
In the meantime please stay safe and healthy everyone!
Secure your place free for the interactive workshop – Unlocking performance post lockdown – Create more marketing value with less budget
Singapore – Hosted by Julian Barrans, TrinityP3 – Friday April 24 12 noon SGT.
Switzerland – Hosted by Dennis Flad, TrinityP3 Prospire – Friday May 8, 12.00h CEST
United Kingdom – Hosted by Jeremy Taylor, TrinityP3 – Friday May 15 12pm BST
Want more articles like this? Subscribe to our newsletter: