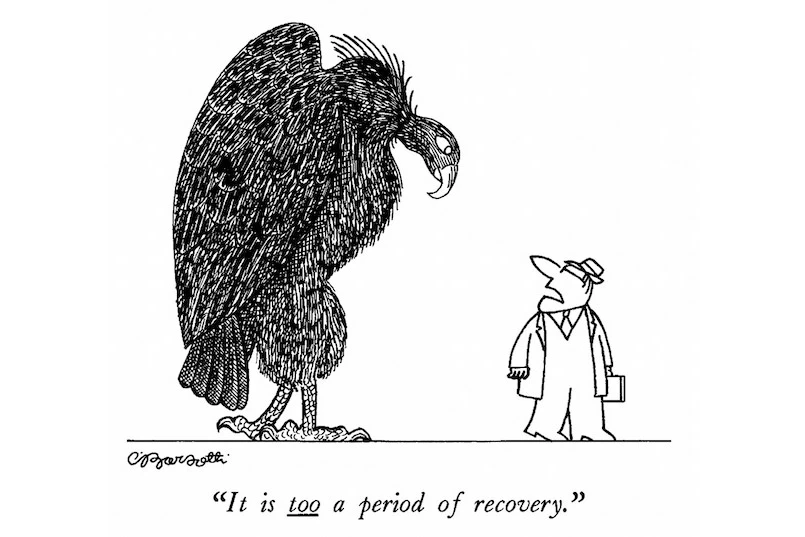 Michael Farmer is the author of Madison Avenue Manslaughter: an inside view of fee-cutting clients, profit-hungry owners and declining ad agencies (Third Edition, 2019), which won four publishers' awards for excellence in marketing and advertising. He has an MBA from Harvard Business School and was previously a Director of Bain & Company. He is the Executive Chairman of TrinityP3 USA, and also serves as Professor of Branding and Integrated Communications at The City College of New York (CCNY).
Marketers and agencies have had a tough time since the financial crisis of 2008. Despite a dramatic increase in media possibilities, major advertisers did not discover the right formula to drive growth. Twenty of the top fifty advertisers in the U.S., representing $1.1 trillion in sales in 2009 grew between -2.9% and +1.9% per year and saw their overall sales (as a group) shrink by 4% during the most recent decade[1].
COVID made things worse in 2020. This is about to change, as marketers confront the failures of the past decade and set a new course for their post-COVID futures.
The decade of 2009 to 2019 was sandwiched between the 2008 financial crisis and 2020's COVID pandemic. The decade was marked by a remarkable weakness in advertiser sales/brand growth, but advertiser share prices grew astonishingly. Share prices of these 20 top advertisers more than doubled during the decade despite their 4% decline in sales.

Data: https://macrotrends.net. Data analysis by TrinityP3 consulting
This "uncoupling" of share price from sales performance was due to 1) the chronic use of corporate cost reductions to drive up profit margins, and 2) corporate use of share buybacks to inflate earnings-per-share.
Cost reductions and corporate share buybacks are not sustainable long-term strategies. In the future, Wall Street will certainly require more topline growth than they saw since 2009 — if not, share prices are sure to weaken.
Marketing had a mixed performance during the past decade: 1) they reduced agency fees, 2) they reduced or held tight to overall media spend, and 3) they massively grew digital and social SOW deliverables in an attempt to "find something that works." This was not successful in driving brand sales.
Something different will have to be done in 2021 and beyond.
Bob Liodice, CEO of ANA, has been beating the drum for ANA members to refocus on brand growth. "Today's marketing industry is unproductive, unsustainable, undesirable and untenable, and it's up to marketing leadership to display 'guts and courage' to drive growth across all industry sectors," he asserted at a 2018 ANA Masters of Marketing Conference.
Rate Card Pricing. A major advertiser — within the top 10 advertisers in the world — is pivoting its global agency remuneration to "rate card deliverable pricing" that calculates, using a 3rd party's transparent metrics, the size of various creative deliverables and the appropriate agency resources for the deliverables — away from FTE hourly pricing and towards deliverable pricing.
Rate card pricing will motivate marketing brand leaders to become more analytical about what goes into a SOW mix — and encourage improved analysis of "what works" and "what does not" in the media mix. Rate card pricing is expected to improve the quality of SOW planning and, with it, improved outcomes for brands.
Project Management and SOW Systems. Creative agencies are investing in sophisticated project management and scope of work systems to automate time management, client profitability, the scope of work approvals and creative resource allocations. COR, a leading Silicon Valley provider of AI-based systems for agencies, has found a ready audience from creative agencies who are professionalising their systems.
Santiago Bibiloni, CEO and founder of COR told me that although creative agencies are his clients, he's found that advertisers have a strong point of view about agency management systems. "Advertisers want to know that agencies are well-managed and can provide accurate and transparent project metrics. An increasing amount of our business comes from agencies whose existing and potential clients require them to provide better time reporting and scope of work information. We even participate with agencies during new business pitches to ensure that clients have full information about agencies' operational and systems capabilities."
New Agency Leadership. WPP's hiring of Andy Main as Ogilvy's new CEO signals a consulting leadership direction for this agency powerhouse. Ogilvy recognizes that it cannot return to growth unless its clients do so as well, and this requires more analytical and creative expertise at the agency. Andy Main is expected to accelerate Ogilvy's development of brand-growth consulting expertise.
Accelerated Agency Integration. WPP's merger of Wunderman with JWT, VML with Y&R and AKQA with Grey accelerates the integration of creative, digital, social and experiential skills within these agencies. Creativity is seen as inseparable from integration. Mark Read, CEO of WPP, has clearly stated that WPP needs to have the strongest creative brands —a strong WPP can help underperforming clients become more successful. These agency mergers, complicated as they are cultural, were designed to accelerate integration and increase agency capabilities for the benefit of growth-seeking clients.
My personal take on the industry, after many discussions with marketers, procurement executives and agency leaders is that the past challenge of "becoming proficient with a diverse media mix" did not accomplish very much on its own. It did not lead to brand growth for clients.
What is now needed is to "make marketing relevant again" to drive brand growth.
I predict a slow but inexorable resurgence of marketing — a discovery of "what works and what does not" — and a re-establishment of agency partnerships to help make it happen. CMOs will then be able to join their C-Suite colleagues and hold their heads high.
There will still be plenty of Madison Avenue Manslaughter in the industry — you can count on that — but thoughtful industry executives in marketing, procurement and at agencies will be headed in new and positive directions.
[1] The twenty advertisers include (in order of their annual growth rate between -2.9% to +1.9%) AstraZeneca, Bank of America, IBM, P&G, McDonald's, Best Buy, Citi, GSK, Sanofi, Eli Lilly, Macy's, Unilever, Pfizer, Wells Fargo, Novartis, Sony, Diageo, The Gap, Target and Coca-Cola.
This article was first published in Media Village on December 2, 2020
TrinityP3's comprehensive Search & Selection process provides extensive market knowledge, tightly defined process and detailed evaluation and assessment. Learn more here
Want more articles like this? Subscribe to our newsletter: