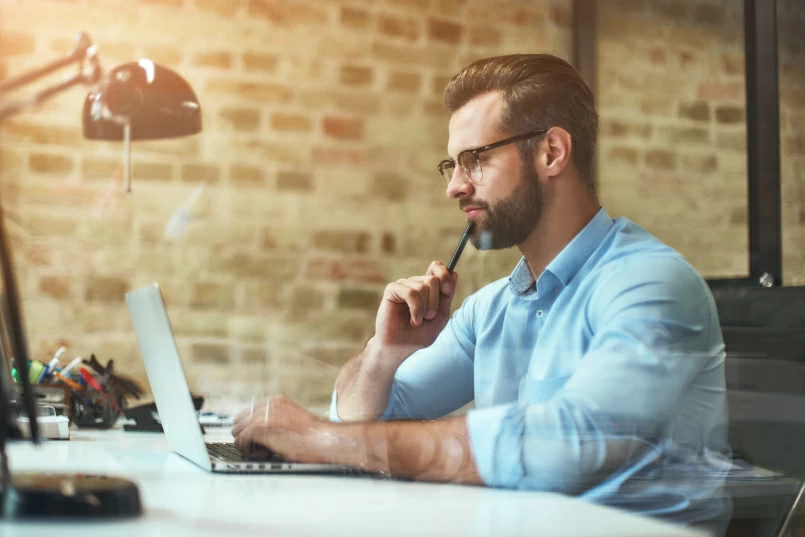 This post is by Julian Barrans, Business Director, Asia for TrinityP3. Julian has worked as a business, marketing and branding professional for over 30 years, with more than half of that time in the APAC region, working both client-side and agency side.
2020 is behind us now, and for many marketers it's a case of good riddance. But is it truly behind us?
Though the light at the end of the tunnel is brighter than it's been for a while the challenges ahead are still immense. Beyond the issues around returning populations to an acceptable level of risk versus safety, does the approach you decided upon for marketing your brand(s) during 2020 still apply in 2021? Or have you adopted a different approach, like maybe a year of two halves, or full recovery mode for brand growth as the worst is behind us?
When you think about the challenges that need navigating and possible solutions that need putting in place, they add up to a dizzying cocktail. So, what can help you decomplex the complexity you face as a marketer, delivering the best marketing approach, best use for your budget, selecting the best path towards what many describe as 'the new normal', whatever that may be?
In times of change, such as a recession, a reduced marketing budget to help shore up the profit target, or whenever I wanted to validate my intended marketing approach, I'd take a step back to take stock of what's been changing and take an informed view of what changes are potentially ahead.
Let me share some of the questions/areas I'd be considering and asking myself and my marketing team to answer as best we can.
1. How is the market/category changing?
Have you considered key trends…. past, present and how they might influence the future and the next year in particular? What is the 'new normal' likely to look like and what shifts in the course you need to sail, do you need to consider?
Have you considered your competitors and how they have been behaving in the market. Are they a bigger threat or are now 'has-beens'? Have you a brand plan that leverages innovation or is it more of the same, stagnation even, relative to competitors?
How healthy is your brand, in meeting needs and wants now and when you are looking to the year ahead?
Do you have enough data points to help you reach the right conclusions or are you searching in the dark a bit?
2. How is your customer/consumer changing?
Has your sales mix by channel changed, potentially impacting contracts, margins, pricing, promotions and relationships with trade customers?
Do you know enough about your consumer and how recent events have impacted their attitudes and importantly, their behaviour towards your brand and how/where they purchase it?
Are any changes temporary, or more permanent and have you seen any impact, positive or negative, to your brand?
3. What organisational needs and capability aspects should be considered?
What's been happening within the organisation over the last year? Are there major shifts in risk levels, for example, and how may that impact your thinking?
How have your marketing suppliers been impacted? Are some contracts up for renewal? Are they still fit for purpose in terms of what you need versus their capabilities and skills? Is some adjustment to your roster needed due to answers to some of the above questions?
4. What are the key challenges and opportunities for your brand from the above three questions?
Which question area do the challenges or opportunities arise from? Where do you see, if any, areas where the most potential change to your marketing approach would stem from? Is it the market or category itself, the customer/consumer changes, or is it driven by a change in your organisation and suppliers? If it's all three then you will have a lot to rethink, versus if from just one area.
It's important to consider ranking the potential impact of each challenge or opportunity, the time and resource needed to assess and deliver each of them.
You may also want to think where you may need the help of some more data (and where to find it) to support your thinking and change in the marketing approach.
Are you faced with more challenges or more opportunities?
If it's the latter then you are in a good position, but you still need to consider how to adjust your marketing approach to take advantage of these opportunities. As mentioned before, it's a good idea to rank them, understanding the potential size of the prize and over what time period and at what cost in terms of time and resources, to make the opportunity a reality.
If it's the former you need to consider your current marketing approach and ask yourself whether it addresses the challenges you've determined adequately, or not. As in the above point, you may want to rank the challenges, for potential negative impact if you do nothing.
Then think about what changes are required to effectively turn the challenge into an opportunity for your brand, over the next three to six months, the second half of the year, or further ahead. After all, this is not a tin can that you should just kick down the road. You should think it through thoroughly and consider the appropriate action you need to take!
By considering the challenges and opportunities you face it brings you to a point where you are ready to take the next step.
What's the next step and what plan do you need to put in place?
If you've gone through the above questions and you feel that your marketing approach remains pretty much in tact and your brand is in a good place, then this exercise has proven pretty valuable in providing the reassurance to get on with the intended plans.
The same will mostly apply if you feel you are in the area of dealing with minor tweaks to your marketing approach to ensure you are on the right course. So, the exercise has also been a good sense check and you're pretty much ready to go.
If you are facing considerable disruption to your intended marketing approach in order to tackle the challenges and opportunities you've unearthed through this exercise, you need to embark on a process that's going to help you and your team manage this quickly and efficiently. This is very important as the business will be looking for your marketing approach to drive growth, sales and profit. You don't have time to hang around and it's important you maintain control of the situation in the eyes of your management team and marketing team, for that matter too.
When I've been faced with needing considerable adjustment to an intended marketing approach, I've looked to bring order through adopting a 90-day plan. This provides focus and discipline to what needs to be done and in itself, also, the justification to the actions that need to be taken. The 90-day plan needs to work within the resources available to you too, plus maybe with some help from consultants to keep you on the chosen path.
The 90-day plan is a considerable piece in its own right, so to provide further help, I'll write a follow-up blog on this topic for next week.
So, watch this space!
Ensure your marketing strategy is not only robust, but also agile. We can assist by reviewing your strategy against your business and marketing objectives. Find out more
Want more articles like this? Subscribe to our newsletter: