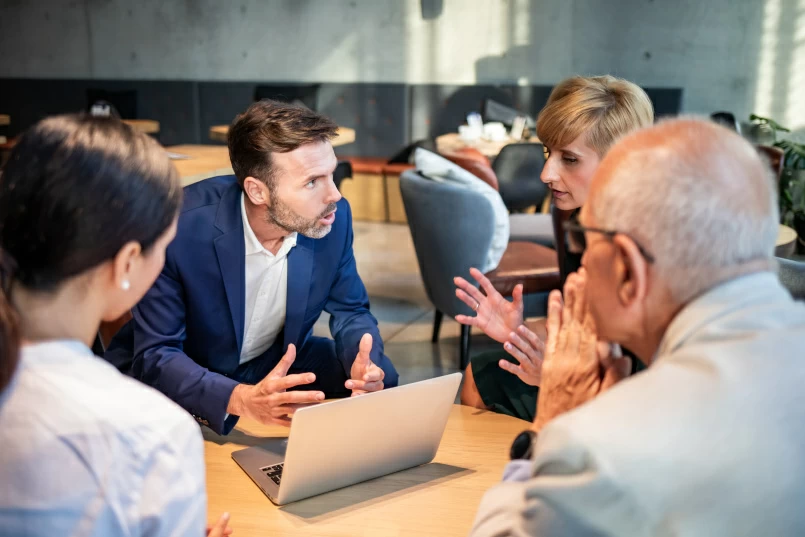 This post is by Azadeh Williams, Founder and Managing Partner of Global B2B Media and Marketing Agency, AZK Media. 
When you hear the word crisis, the first thing that comes to mind is probably something large and catastrophic, such as the COVID-19 pandemic. Crises come in all shapes in sizes from a cybersecurity threat, a data leak or something outside the company.
Crises can make or break a company as they push them to the limit, create tension and sometimes put them in scenarios they might not have planned for.
Here are some key ways marketers can work during a crisis to ensure an organisation stays afloat and resilient.
Understand why a crisis plan is vital for business longevity
Good marketers have known this for years. Even if you think a crisis is highly unlikely and your business is transparent, a crisis is likely to occur at some point because in today's digitally exposed landscape, there are too many factors outside the C-Suite's control.
On top of this, social media and the internet have made most businesses highly likely to be scrutinised at some point. The flow of information both into and out of an organisation can no longer be adequately controlled. Many businesses are embracing this by making their operations completely transparent and trackable, but many are resisting.
A customer who feels a business' values match their own values will be loyal longer and spend more. Don't forget, 62% of consumers say they would boycott a brand that offends them, and 17% of customers who lose faith in a brand will never come back to that brand.
The good news is, 89% of consumers remain loyal to brands who share their values and 94% of consumers say they'd recommend a brand they are emotionally engaged with. Plus, 43% of customers spend more money on brands they are loyal to.
All this means the organisation must plan for the worst so it can ride the storm. A crisis plan, when planned and executed well, can actually improve the perception and loyalty of customers at the end of the issue.
Cover all contingencies
A good crisis plan covers all possible contingencies with plans, statements and actions, no matter how spurious or unlikely a crisis may be perceived to be.
Generally, a crisis plan must cover three main aspects of every possible crisis that may occur – from employee leaks to supply chain issues. These three aspects are: Leadership, Immediacy, and Action.
Leaders show up
In times of crisis, your customers want to see the leader of the business, the head honcho, front and centre. They don't want to see your marketing people or your assistants. Now is the time leaders earn their salaries. The top executive of the business must be the one being seen to be guiding the business through the crisis and taking responsibility for the issue, even if it is not their doing.
Immediacy
When a crisis occurs, the response from the business must be immediate. Two days later is too late, not just because a two-day delay is seen as uncaring for consumers, it is also two days in which the void of information has been filled with speculation, and downright inaccuracies.
Don't give the media or social media commentators the opportunity to fill a void with disinformation.
Action
Likewise, action must be immediate, which is where a good crisis plan comes into its own. It will include pre-prepared and approved statements for release and a list of action points to redress the issue, immediately, not days later. 'Prepared' means being ready to jump on an issue before it becomes a crisis.
Among all this, it is important that responsibility must be taken by the business over the issue. Deflection and ducking simply don't work in a crisis, nor does 'waiting it out'. To engender trust with consumers, authenticity and trust must be communicated at every level, as well as being actioned.
Act with ethical behaviour
Do not use a crisis to hawk your product or services. Katie Martell says the COVID-19 pandemic gives marketers a good chance to act with competence and ethics. Don't tell your clients or customers that you care, show them.
Context matters
Whatever the brand does, it must do it in the correct context. Every post, comment or share must be scrutinised and marketers should decide whether this is relevant or not.
Focus on CX
During a crisis, customer experience needs to be at the forefront. Martech Advisor notes being empathetic and prioritising customer experience will help your brand stand out and help you build a loyal customer base.
Sensible social
Your social media will have to be monitored closely to make sure the brand does not post anything insensitive or untimely. Commentators are more susceptible to spotting the "BS" and inappropriate posts, so post wisely.
Be creative
Now is the time to get your creative juices flowing. Think up new ways to engage with customers, new ways to market your products or solutions. Justify a new approach with a solid business case, connect business objectives to marketing outcomes, align with sales, and create the right benchmarks.
Align with your sales team
Your sales team will have insight into how your customers are behaving during the crisis. Sit down with the team and discuss the best course of action for the foreseeable future.
It's "business unusual"
It is not business as usual during a crisis so every day will not be the same and will most probably not look like anything you are used to. Sharon Hurley Hall says during this "business unusual" time, companies should do four things, be human, be helpful, be mindful and look for opportunities.
Today's actions will be tomorrow's mainstays
Whatever the brand does during the crisis, it will become the new normal afterwards. Make sure whatever you do will help the brand and not hinder it.
TrinityP3 has solutions that address the challenges marketers are facing from strategy development, budget setting, performance metrics, business growth alignment, marketing structures and stakeholder engagement and alignment. Learn more here
Want more articles like this? Subscribe to our newsletter: