This post is by Darren Woolley, Founder of TrinityP3. With his background as analytical scientist and creative problem solver, Darren brings unique insights and learnings to the marketing process. He is considered a global thought leader on agency remuneration, search and selection and relationship optimisation.
Are you are an advertiser, marketer, procurement professional or even an agency manager? One of the key issues that arise on a regular basis is the advertising agency costs and specifically the rates charged.
TrinityP3 has been benchmarking and assessing agency fees and charges for more than a decade and one of the areas of conflict is determining a fair and reasonable rate for those advertising services. This is why we have developed an on-line system called Ad Cost Checker.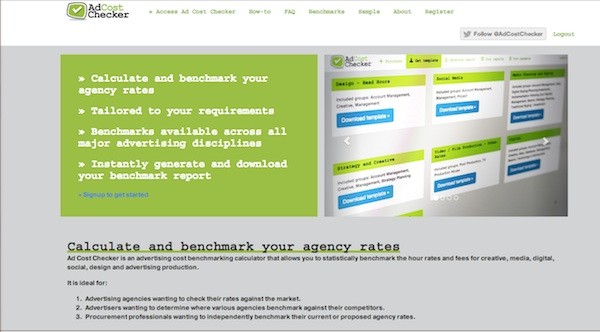 Ad Cost Checker your rates
Imagine being able to enter the agency rates into an Excel file against the pre-defined benchmarks and then uploading the file to a secure website and instantly getting a report back that shows where your rates sit against the industry benchmarks? It is fast, simple and provides an independent benchmark.
Beyond the steps required to use the system, it provides the industry with a valuable source of agency fees and rates against which you can compare and benchmark, no matter if you are the buyer or seller. Advertiser, Procurement and Agency can all access Ad Cost Checker to better understand where their advertising agency rates statistically sit against the industry.
Advertiser benchmarking your agency
Your agency fees have been in place for a while and the agency has been hinting that they need to review the fees as they are hopelessly out of date. Actually it has recently become more than a hint, with the discussion becoming a regular feature of the meetings with the agency. But with cost of living fluctuating in recent years between 2% and 3% in Australia, how far out are the current fees? And could it be that some rates have actually dropped with technology innovation and supply and demand?
Continue reading "A simple way to check your advertising agency fees"