This post is by Toronto-based writer, brand marketer and e-tail enthusiast Katherine Gougeon, who takes a unique look at new opportunities in on-line shopping.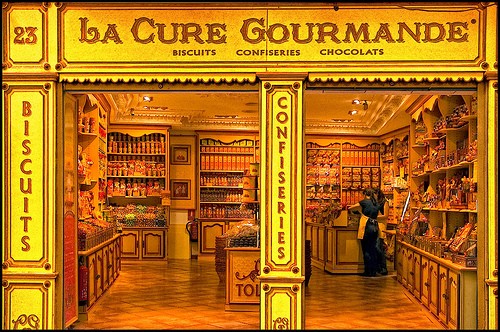 Game on: how e-tail is evolving from retail outlier to your new best friend
Ten years ago, few believed on-line shopping would take off. Why would anyone buy clothes or shoes they couldn't try on or even touch? And what if the item didn't fit or was damaged or – worse – ugly in real life?
Since then, through a series of innovations – technological, logistical and just plain friendly - savvy e-tailers have systematically eliminated all barriers to entry.
Beyond mobile apps, faster delivery times, and free returns, the best of the bunch have turbo-charged the customer experience, creating benefits of use, unexpected perks, and massive communities of engaged users that have left more traditional retailers scratching their heads and green with envy.
First in the water were designer flash sale sites like Hautelook, Gilt and Net-a-Porter. Combining deep discounts, limited brand name inventory, and a time limit to purchase, these pioneers whipped bargain-hunting fashionistas into a frenzy previously reserved for sample sales and Boxing Day.
Since then, on-line shopping environments have continued to refine themselves, borrowing 'old school' retail techniques and purchase motivators and reinventing them for a new generation of consumer. A few observations on customer-centric etail innovations that are meeting – and sometimes surpassing - the B&M experience:
Continue reading "How E-Tail is evolving into your new best friend"