This post is by David Angell, General Manager of the fast-growing Melbourne market, and national Head of Media at TrinityP3. In these roles, David brings his media-specific, broader commercial and relationship expertise to bear on a diverse range of projects, with one core objective – achieving beneficial results for our clients.
We're all in the communications industry, right? Communication of some form, at least – creating it, planning it, buying it, commenting on it or monitoring it.
So how come we're often so bad at communicating with each other, across the agency-client garden fence?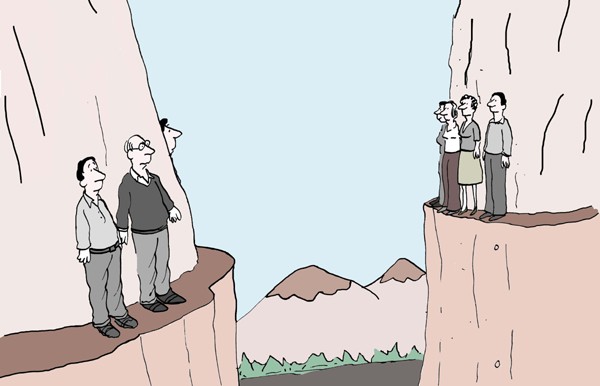 Too often, agency staffers do not pay enough respect to the intuition of the client; or, even worse, they phrase an innocent comment in a way that is highly likely to be misinterpreted.
They haven't read their clients properly, are not enough in tune with the people they're dealing with and have not adapted their communication style accordingly.
And when this happens, and it backfires, the reaction is frequently similar to one of my favourite and most cherished comedy characters – Father Ted's innocent, naïve and dumb side-kick, Father Dougall McGuire.
'What's the problem there, Ted?'
A lot of the time, Agencies simply don't know when, or why, they've caused offence. Account leads are usually not strong enough to withstand internal pressure to communicate in a certain way (I know, I've been there), which wins the battle over their own common sense.
And if the client doesn't speak up about it, the agency will forever be the Father Dougall of the relationship.
Here are five agency sayings that marketers hate hearing, and why.
Continue reading "A Communications Minefield: 5 things marketers hate hearing from their agencies"