Wow! What a whirlwind year that was. Business for TrinityP3 across the region has boomed again this year with growth in every market. Projects have ranged from local to regional to global in scope – from production assessments to pitch management and strategic alignment both internally and externally.
We saw a huge explosion in projects assisting marketers with integrating and optimising their digital marketing requirements. And work with organisations from not-for-profits to tech start-ups to major global companies and brands across all categories including retail, finance, automotive, consumer goods, telco and more.
So, as another year comes to a close it is time to reflect on the year that was. What better way than to look at the Marketing Management topics that inspired us and the topics that inspired you. This year we published 160 odd articles ranging in subject from pitching to agency remuneration to creativity to production and all the others in between.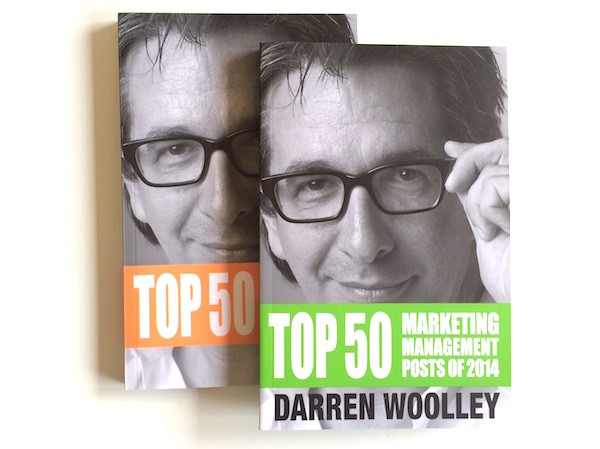 Sure, we managed to publish a second edition of our Top 50 Marketing Management Posts of 2014. But this is different in we are only considering the articles published this year, not just the most read during the year. Therefore there are some that are in both, but a few that are only here. So based on the top read posts from TrinityP3 published in 2014, here are the top 30.
Chemistry is one of the most important and least definable aspects of the pitch process. And the chemistry meeting is not a laboratory nor is it a social. But it is essential to get it right as an agency if you want to work with a client. Who better to give insight into this that the TrinityP3 consultant with EQ in spades. And that is exactly what Anita did here – provide agencies with insights into how to get it right. Clearly they were interested.
Our colleague in Canada, founding partner of the Marketing FIRST Forum, Stephan's particular speciality is digital communications, which is very fortunate (for those hiding in a cave for the last twenty years, everything is digital). In this article he provided a valuable list to debunk many of the myths he had encountered concerning the digital agency pitch. Probably the most interesting is "There is no silver bullet".
Having attended the Global Marketing Week as a sponsor in Beijing (2011), New York (2012) and  Brussels (2013), it was a moment of pride to attend this year's when it journeyed down-under to Sydney. The day was certainly action packed with speakers from Europe, USA and Asia all talking on the big topics facing global marketers and local marketers alike. Well worth checking out and Global Marketing Week 2015 is in Marrakesh.
The increasing involvement of procurement in the marketing function cannot be overlooked. And it took an experienced and well credentialed marketing procurement professional to come up with the Marketing Procurement Health Check. David Little has contributed much to TrinityP3 and to the blog, with four of his articles making the top 30 in 2014. You can download the Marketing Procurement Health Check free right here.
Each year the ANA Advertising Financial Management Conference goes from strength to strength. It is certainly the one global conference I would personally recommend for all marketing procurement, agency financial and marketing management consultants. Held alternately in Florida and Phoenix, this year's conference is  comprehensively summarised here using the tweets from the participants and the tweet pic to visualise the event.
Continue reading "The top 30 marketing management posts of 2014"