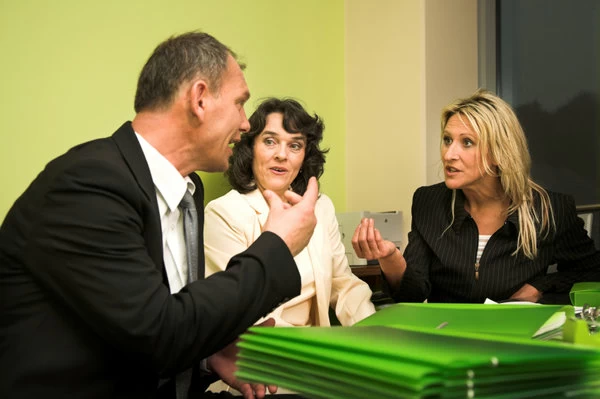 This post is by Anton Buchner, a senior consultant with TrinityP3. Anton is a lateral and innovative thinker with a passion for refocusing business teams and strategies; creating visionary, data driven communication plans; and making sense of a more complex digital marketing environment.
Who's the 'Lance Armstrong' in your business? The Client? The Creative Director? All the Account Management Team? Your Manager?
Or is it YOU?
Marketers, how many arguments did you have with your agencies last year? And how many arguments did you have with internal stakeholders?
It's strange that most of you probably don't know the answer. You don't keep track do you? I'd hazard a guess at more than one hour a week, so that's around 52.
However if I asked you how many major wins you had, then you'd probably be able to rattle off the 2 or 3 biggest things that happened to you and your business in 2012, wouldn't you?
Did your business waste $650,000?
In a highly competitive environment we tend to argue our way to win rather than embrace, enable and entice to create successful marketing ideas.
That's a lot of wasted energy, frustration, stress and time.
Assuming your arguments did amount to an hour a week, then at $250 / hour that's around $13,000 per year. Multiply that by 50 employees and that's a whopping $650,000 of inefficiency in your business!
Start changing your attitude now
I get to see many marketing departments and agencies and there's one common theme: ego.
Let's take the agencies. Old school agencies still run in silos. Account Management argues with the Creative Team on ideas. The Creative Director argues with the Account Managers on bad briefs and propositions. Production argues with Account Management on timings, and the so called 'Digital' and 'Social' gurus argue with everyone for not 'getting it'.
And the clients aren't much better. They argue with their agencies for not listening and doing what they told them to do. Internal stakeholders swan in late in the process and change tack without accepting any change in cost. And Management argues with Marketing for not providing value and return on investment.

It's a messy dynamic.

STOP IT in 2013 and start doing 3 simple things:
1. Stop arguing and start embracing people.
2. Stop arguing and start enabling your teams.
3. Stop arguing and start enticing people to build on your ideas.
Have you heard of a something called 'already always listening'?
In short, it's where you have a preconception before someone speaks. And no matter what they say you haven't really listened to their point of view. A little voice inside your head still has its point of view. So how on earth can you understand what people are telling you, build on their ideas and create something new?
Turn off your already always listening voice in 2013
Please add that to your list of new year's resolutions. It appears that Lance Armstrong finally has. Simply turn off your 'already always listening' voice and actually listen to people.

You'll find that you stop arguing, and start becoming more positive.
Now that could save your business over $650,000.
Your CFO and CEO will be impressed with the numbers.
Anyone disagree?
Feel free to share a comment where someone was 'already always listening'. Maybe by venting it will help you to stop them.
Want more articles like this? Subscribe to our newsletter: