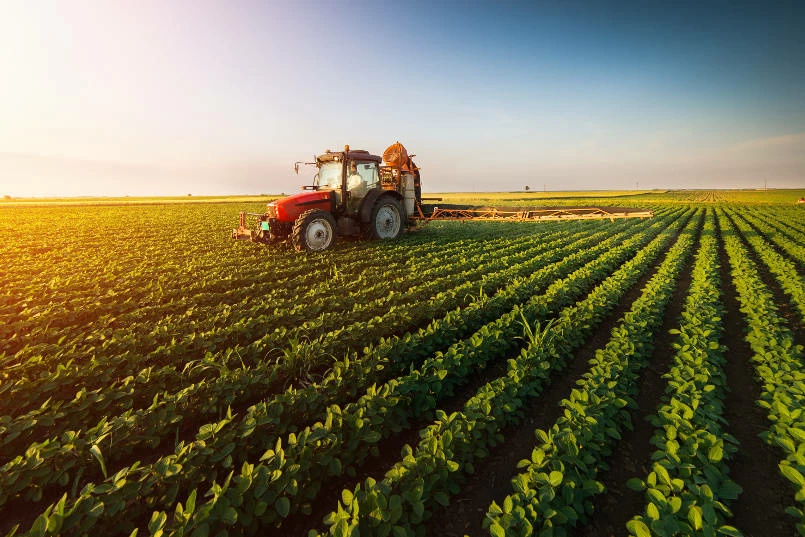 This post is by Chris Sewell, Business Director at TrinityP3. Chris has a wide ranging knowledge of all areas of the advertising and procurement world and specialises in helping companies understand the environmental impact of their marketing spend. 
Welcome to the first of a series of environmental blogs that will look in detail at the conflict between the industrialised food chain and a sustainable consumer diet.
My aim is to give appropriate level evidence-based information about the major challenges facing both the food industry and the marketers and their agencies working in this field enabling them to match consumers' desired behaviors at the supermarket checkout.
As my interest is in a sustainable future, the blogs are unapologetically biased towards good environmental outcomes and not just human health. Although the correlation between sustainability and health is plain to see, as we know action in this space is not readily linked by government and business interests.
These blogs are taken from a research project I recently undertook as part of my Masters of Environmental Management at UNSW in conjunction with the workplace sponsor Evocco. The complete series will cover the following subjects:
The History of nutrient sufficient diets
Helping to define the perfect diet to save the plant
Why is the focus on reducing GHG emissions in the food chain?
The complex nature of defining what to eat across varying cultural and social norms
Environmental considerations at lunch time
Linking your diet to environmental sustainability
Eating less meat to save the planet and save yourself
Why agricultural land use practices are responsible for ecosystem degradation
TrinityP3 have been advocating a pivot to a more sustainable approach to marketing and also supplying carbon emission measurement using the CO2counter for over 9 years using our own developed and verified methodology.
Our hope is that this in-depth review will assist marketers to better plan for a long term sustainable business within the an environmentally constrained planet. The full research paper can be found at The Gaia Partnership.
In the beginning
It could be argued that both the current endemic negative human health outcomes and the start of large scale environmental impacts can be traced back to the first agricultural revolution (Neolithic Revolution), when human societies transformed from hunting and gathering to farming at around 10, 000 BCE. (1)
The need for hunters and gatherers to forage for food, by necessity meant a varied human diet consisting of multiple food sources that included meat when the hunting was successful. (2)
The first agricultural practices began to limit the dietary variations these settled people had available leading to the human anatomy evolving as it had to cope with a less nutrient choice diet that was also protein rich.
A more modern analogy would be the change in purchasing behaviours from daily walking to the local markets for fresh, seasonal food to the on-line delivery of processed or fast food. As a consequence the current human diet is accelerating both the adverse environmental and health impacts. 10,000 years later the environmental degradation caused by having to sustain this modern diet is at a tipping point. Let's look at some historical evidence surrounding the environmental impacts created by people's dietary choices.
Before diets became a fad or best sellers
In 1945, the economist George Stigler published a diet that was both low cost and met the minimal nutritional dietary requirements of a war- ravaged population. Most people were on nutrient deprived rationing after the end of the Second World War.
According to Stigler (3) the optimal diet consisted of wheat flour, evaporated milk, cabbage, spinach and dried navy beans (4). Stigler proposed that a person could have sufficient nutritional intake using this diet for US $39.93 per year (in 1939 prices). Stigler's method was reaffirmed in 1947 with a newly developed simplex algorithm where they tested Stigler's 'diet problem' and found that it was only US 24c under his original calculation.
While these historical milestones i.e. setting a nutrient based diet and using an algorithm to test the assumptions, were relevant when feeding the masses during that post war period, today we face an equally large, if not bigger threat to humanity and the world we live on.
This is the negative environmental consequence of humans having to maintain an adequate nutrient intake as the population dramatically increases to 9.8 billion (5) by 2050 within the confines of a finite planet.
The challenge of feeding 9.8 billion in 2050
While a potential customer base of 9.8 billion has food suppliers and retailers chomping at the bit, we have to comprehend whether it is even possible. Countering this mouth-watering bonanza we see a push for policy makers and influencers to focus their attention on the unsustainability of the global food chain.
Over-fishing, desertification of arable land and a growing population are just three of the many issues that mean we are already exceeded the carrying capacity of the planet we inhabit.
The food production industry is a rapidly growing multi billion-dollar economic powerhouse.  This growth will need to be maintained as populations continue to move from rural self-sufficient lifestyles into major population centres, not only in search of a 'better' lifestyle, but in many cases they are being driven by climate impacts and population pressures that are making many areas of traditional land non-arable.
Coupled with the size of the food industry we also have the numerous diet and lifestyle advice bodies that offer guidelines on human health or environmentally sustainable 'current best practice'. As a consequence we see too many environmental guides and labels appearing on the products that adorn the supermarket shelves.
This does not make the pathway to sustainable living for consumers at all clear. Fortunately, there is an abundance of scholarly research, covering both the environmental impact of the supply side of food production, as well as the consumption or demand side. Academic research also abounds on the subject of how good and bad food choices directly relate to human health outcomes.
After this brief introduction the next blog will set out to understand the detrimental effect that the modern food supply chain has on ecological health while at the same time looking for markers and research that attempts to simplify and quantify the 'perfect' diet for both human and planetary survival.
Questions to be explored include; what work has been done to update Stigler's diet to include not only modern nutrient requirements but also how this blends with environmentally sustainable measures; what environmental factors are being used, and could be used, to measure and understand risk and how do they relate to nutritional intake; and how is this information being translated from the world of academia to influence consumption behaviour.
If any marketer or agency is interested in getting involved in the further research please contact chris@gaiapartnership.com
………………………………………………………………………………………………………
References
CheggStudy (2018).

The First Agricultural Revolution

https://www.chegg.com/homework-help/definitions/the-first-agricultural-revolution-47

Harari, Yuval N. author. (2015). Sapiens : a brief history of humankind. New York: Harper

Stigler, G.J., (1945).

The cost of subsistence

. J. Farm Econ. 27 (2), 303–314.


Gephart, J., Davis, K., Emery, K., Leach, A., Galloway, J., & Pace, M. (2016). The environmental cost of subsistence: Optimizing diets to minimize footprints. 

The Science of the Total Environment,

553

, 120-127.

United Nations: Department of Social and Economic Affairs, (2017).

World Population Prospects 2017

. Available at: https://esa.un.org/unpd/wpp/Download/Standard/ Population/ Accessed 26/5/18
Is your marketing strategy aligned to your company's sustainability policy? Do you measure and optimise your carbon emissions? Find out how we can help
Want more articles like this? Subscribe to our newsletter: