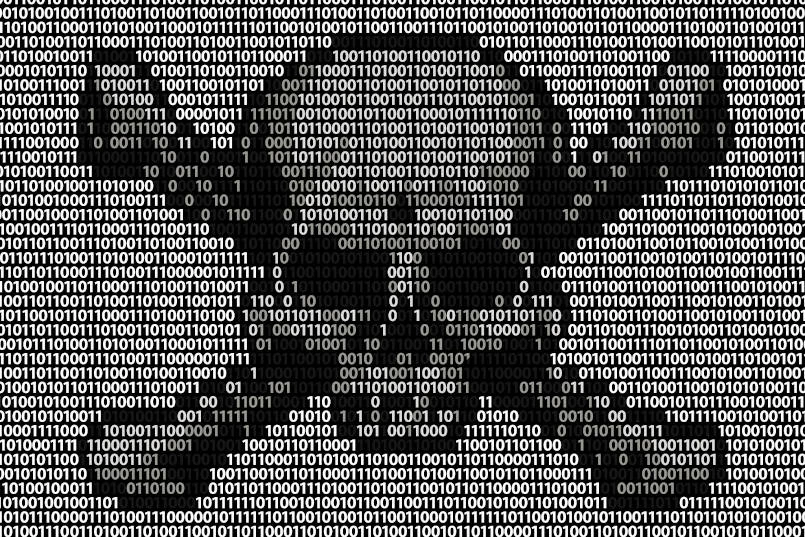 This post is by Dr Lee Styger, currently the Academic Director for External Engagement at the Sydney Business School, University of Wollongong.
In the light of our current economic challenge, an intriguing premise begins to dawn, that today there is no such thing as a mature business – put simply, businesses are either in a state of decline or they are in a state of growth.  This raises an even more thought-provoking question:
"Why would we try to manage our declining business, or our business in growth, in the same way we would have managed our old mature business?" 
This question challenges our hardwired axioms and opens up the biggest can of contradictions we are ever likely to encounter professionally.
Reflecting on a decade of engaging and working with all kinds of businesses, has led me to the conclusion that businesses now face a conscious decision point, where they can either choose option A, and step into the action side of embracing and levering the change we face, or they can choose option B, and step into the suicide of mismanaging the current situation through late or misdirected tactics based on old axioms.
On the suicide for example, there has been a longstanding dismissive that, "We are all designers" and as such, we don't need any input from specialists in these times of change and strife.  This attitude is simply wrong, because it takes considerable training and experience to become a world-class designer and not something that happens as a byproduct of 'normal' work.
Progressively in addressing a situation, business leaders typically over complicate, over simplify and over think the solution.  However, we know that the most elegant and enduring design is always the simplest, but finding simplicity out of chaos takes talent.  Leaders are also typically hardwired to move quickly away from the design rules (rules of the game if you like) to reframe a situation within their own narrow comfort zone, that eventually leads them back to where they started.  Great designers of course always stick to the design rules.

Significantly, leaders have become corporately, personally and publicly risk adverse and dismissively confuse bold design or shall we say novel strategic intent as reckless.  The amount of invested effort is now measured by the impact it has on the leader, rather than the amount of impact it has on the wider community.
Most worrying of all is that intellectual property and knowledge capital is often squandered in the name of open collaboration, rather than seeking to maximise and strategically lever the intellectual creativity of an organisation, "by design".  So are we all designers?  The simple answer is no, because we prefer to follow the safe path cut by many, rather than navigate our own way based on the landscape we find ourselves in.
Those leaders choosing option A, the action side, have long recognised that you cannot nip down the shops and pick up half a kilogram of shrink wrapped innovation.   Likewise innovation is not something that is "switched on and offable" within an enterprise.  It only take a little thing to make a big change to any environment.  As leaders we have the choice to embrace this by design, or be buried by the unmanageable volumes of uncertainty as is perhaps the case currently.
When we talk of the action side, we are referring to breaking the shackles of uniform risk aversion and peer group thinking in order to un-think the normal and find just one reason why a bold design will have impact if you want it.  Right now, we have been blessed by the mother of all system (shackle) breakers, and we now have the opportunity to look forward and determine our future, by design.
But enough of the Applehood and Mother Pie stuff of choosing the action side or suicide of our future.  The message is simple, do something that is simple and affirmative to differentiate you from the pack.  For example, enterprises are sticking to old world protocols of rationalisation of their differentiated products (i.e their stars) in times of economic stress, to shore-up their cash cows from yesterdays markets, that are no longer relevant in todays markets, because, today, the old cow is not selling.
If your cow is not selling, then it is not a cash cow, it is a dog.  The wrong thinking when faceed with this situation, assisted by peer group think, drives an enterprise to assume that its latest dogs (i.e. the recent but now defunct cows) are indeed still cash cows in need of a bit of help.  So to "help" their latest dogs, the star products, those with the potential to catapult the enterprise successfully into its near future, are sacrificed and often fed to the dogs.
Even old management teaching says shoot the dogs and not the stars, so why would you shoot your stars and feed your dogs?  I think in the attempt to race to the answer and to over simplify and/or reframe the problem to suit themselves, leaders often forget that the position of yesterday, especially in this climate, is very different to our contextual position today and today's position is going to be very different, if of no relevance, to our actual future position.
It is not acceptable, or perhaps it is suicidal, to take a stance of "Waiting until the cows come home" before taking action, leaders of today will be condemned by future generations because of their inaction, or lack of appropriate action where some was expected.
I do wonder of those customers we meet further up the road, how many will be willing to engage with our dogs when these customers, the ones who have both demand and the ability to pay, will be looking for our stars, because, "They shoot dogs don't they?"
Is your marketing strategy supporting the business goals and objectives? Find out more about our qualitative and quantitative approach here
Want more articles like this? Subscribe to our newsletter: