Managing Marketing is a podcast hosted by TrinityP3 Founder and Global CEO, Darren Woolley. Each podcast is a conversation with a thought-leader, professional or practitioner of marketing and communications on the issues, insights and opportunities in the marketing management category. Ideal for marketers, advertisers, media and commercial communications professionals.
Adam Ferrier is a Consumer Psychologist and the co-founder of MSIX the Marketing Science Ideas Exchange and best selling co-author of The Advertising Effect. Here he talks with Darren about the role of science in marketing and the importance of the symbiotic relationship between the Mad Men and the Math Men in driving innovation, creativity and most importantly performance.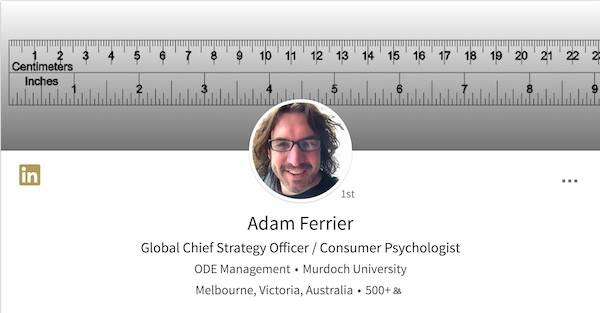 You can listen to the podcast here:
Follow Managing Marketing on Soundcloud or iTunes
Transcription:
Darren:
Welcome to Managing Marketing and today I've got the great pleasure of having a chat to Adam Ferrier who is a consumer psychologist and co-founder of MSIX the Marketing Science Ideas Exchange. Welcome, Adam.
Adam:
Hi, Darren.
Darren:
The thing that I wanted to particularly have a chat about today is this whole idea of science in marketing 'cause coming from a science and medical research background I find that so many people feel incredibly uncomfortable with those two concepts.
Adam:
Yeah, I think science has historically had a kind of a shield around it, which made it feel quite impenetrable and it had no place at all in the world of marketing. To get stuck straight into it about 10 or 15 years ago a guy called Daniel Kahneman, a psychologist, won the Nobel laureate for economics and in so doing kind of discovered or built behavioural economics.
And behavioural economics was the first time that economics had been treated as a science. Before that it was just a whole bunch of theories and what they have done in the world of behavioural economics suddenly made science feel much more applicable and applied and also somewhat commercialised as well.
Darren:
I think accessible to a commercial application because it's easier to distinguish pure and applied science and people often argue that in our modern world people should be looking at the applied science but there's also a role for pure science as well because that's where often a lot of initial interesting ideas are generated which will find themselves into being applied.
Adam:
But I think you're already going to start freaking out a lot of people when you start talking like that who are going to be listening to this podcast and go, 'shit, this is going to be too science-y, it's going to get boring'.
When I was a psychologist (and I still am) everyone used to call psychology a soft science—it used to piss me off because there's nothing soft; it's just a difficult and complex science but still the scientific rigour is needed to understand and get sure footing around certain principles.
Darren:
You're right. I don't want to be a Sheldon here from Big Bang Theory and start saying, 'well there's only one pure science and everything else is irrelevant' but I think it's because the sciences based around human beings are incredibly complex because human beings are incredibly complex, aren't they?
Adam:
That's right and the way I look at the science of human behaviour or psychology is in the 50's and 60's a really good fundamental understanding of humans was investigated and we had really kind of big effects sizes for lots of the various types of experiments that were being done and ever since then it's got more and more derivative of those kinds of things.
So, we're finding out less and less of those big things about humans work and it's becoming more and more nuanced. I think one of the things that holds science as an application in marketing back is that it's just not worth it sometimes.
So, you might understand or find out something's really true but it just doesn't have that big an effect size and because scientists are really keen to publish everything they learn, sometimes the effect size of what they're talking about can be really really small so therefore it might be interesting but not really worth knowing.
The role of science in marketing
Darren:
So my interest here is the fact I think there's a lot of things about science methodology that could fit really well with the marketing process, for instance a cornerstone is the scientific method: the idea of how to take an observation, make a hypothesis, design an experiment, carry out the experiment, look at the results and see whether the hypothesis is proven or not.
So, science, beyond just the insights you're talking about, that science can evolve and prove and then use those to inform marketing there's a bigger gain here from my perspective, which is to actually embrace the practices of science, to take marketing from being an opinion-driven industry to more a fact-based or data-based application.
Adam:
Continue reading "Managing Marketing: The increasing role of science in marketing and advertising"