This post is by Michael Farmer, Chairman of TrinityP3 USA and author of Madison Avenue Manslaughter: an inside view of fee-cutting clients, profit-hungry owners and declining ad agencies, which won the Axiom Gold Business Book Award for the best marketing / advertising book of 2016.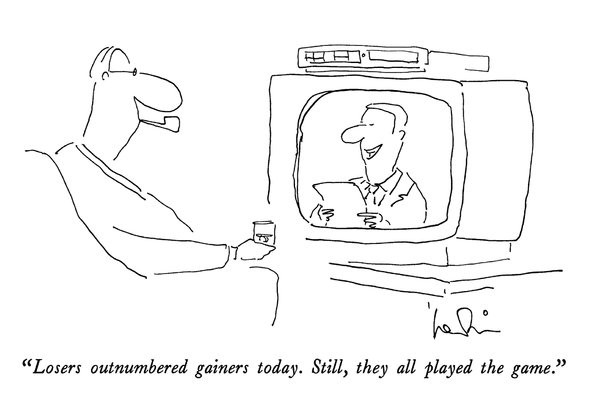 Chief Marketing Officers and their colleagues in procurement have been driving down agency remuneration for more than a decade. Simultaneously, they have been growing Scopes of Work, experimenting with digital and social marketing.
Is marketing getting something for nothing, or is it playing a loser's game?
Advertiser-agency relationships have devolved over the past several decades. What was once the strongest of strategic relationships during the golden age of the Creative Revolution has become lopsided and imbalanced.
It's become a buyer's market for advertisers, who change agencies with regularity and drive down remuneration with every pitch. Advertisers seek "best in class" agencies who specialise by media, and the definition of "best in class" is a fluid one. It cannot be based on "who delivers the best results," because agencies do not hang around long enough to deliver improved results.
Their relationships with their clients last no longer than the tenure of the CMOs for whom they work — and CMOs, per research by Russell Reynolds, have the highest turnover among executives in the C-Suite.
Advertisers never made a conscious decision to marginalise agencies. Marginalisation was the outcome of the shift from media commissions to labour-based fees; the rise of brand globalisation; the adoption of "shareholder value" as the corporate mantra; the empowerment of procurement to drive down costs, and the digital and social revolutions, which fragmented agencies into specialised suppliers and led to astounding increases in marketing SOW workloads. Continue reading "Agency Remuneration: A Loser's Game"