This post is by Michael Farmer, Chairman of TrinityP3 USA and author of Madison Avenue Manslaughter: an inside view of fee-cutting clients, profit-hungry owners and declining ad agencies, which won the Axiom Gold Business Book Award for the best marketing / advertising book of 2016.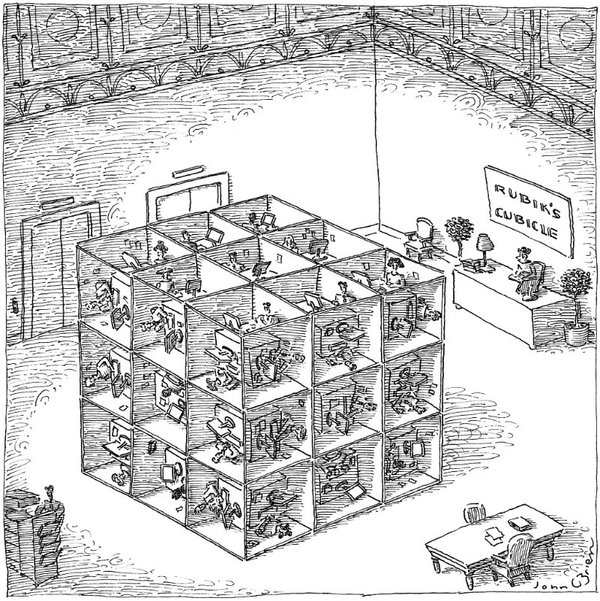 The global ad agency has become a complex, unmanageable mishmash of organisational positions. Complexity reigns. Accountability is invisible if it exists at all. No wonder clients are able to take such advantage of their agencies, loading on unpaid out-of-scope work and cutting fees! Top agency executives, though aware of the problem, are unable to launch a management counter-offensive. No one has the responsibility for the problem or the authority to turn things around.
Existing clients.
Let's consider the case of existing agency clients. They fall into two buckets: 1) single office clients managed by local GADs (Group Account Directors), and 2) multi-office global clients managed by ECDs (Executive Client Directors), who have local GADs on their extended teams to oversee local operations.
Single office clients.
A GAD is the point person for a single office client, planning / agreeing on Scopes of Work (SOWs) and fees, and organising the delivery of strategies and creative executions that ought to enhance client brand performance.
The GAD reports to an Office Head, the Office Head reports to a Regional Head, and the Regional Head reports to the agency CEO. There should be a straight line of accountability from the GAD to the CEO, with management reviews providing a flow of information that answers questions like "what kind of work are we doing for this client? How much work? Is it the right work for the brand problems? What level of fees are we receiving? Are the fees adequate to cover the required resources? Is the account profitable? What are our ambitions for this client in the future? What must we do to fix fee / workload problems?"
Continue reading "Organisational Mishmash: The Ad Agency's Unaccountable Structure"