Managing Marketing is a podcast hosted by TrinityP3 Founder and Global CEO, Darren Woolley. Each podcast is a conversation with a thought-leader, professional or practitioner of marketing and communications on the issues, insights and opportunities in the marketing management category. Ideal for marketers, advertisers, media and commercial communications professionals.
Liam Walsh, Managing Director of Amobee talks with Darren on the increased choice facing marketers today with technology companies, management consultants and agencies all competing for the marketing budget and why marketers are increasingly challenged in making these choices in the face of increasing complexity.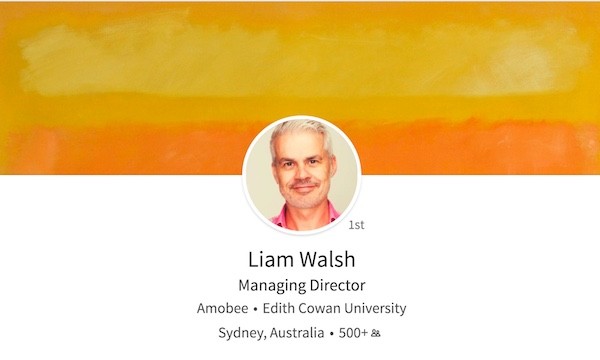 You can listen to the podcast here:
Follow Managing Marketing on Soundcloud or iTunes
Transcription:
Darren:
Welcome to Managing Marketing and today I'm joined by the managing director of Amobee, Liam Walsh. Welcome, Liam.
Liam:
Thank you, Darren, I'm glad to be here.
Darren:
I'm glad you're here as well because otherwise I'd be talking to myself. But one of the things we've both seen over the last few years is this incredible explosion of consultants and technology companies; the landscape is changing, isn't it?
Liam:
It sure is. It certainly feels like the consultancies are pretty enthusiastic about this space and having some success.
Darren:
It'll be interesting to see how they roll out. There have been some high-profile agencies being purchased around the world, particularly by Accenture but there has also a huge amount of scepticism about their ability to integrate cultures isn't there?
I know Ben Tolley at Clarity (who did the Adam and Eve–DDB purchase in the U.K. and the Monkeys with Accenture here) said culture's not an issue. What do you think?
Do you think there is a cultural mismatch between consultancy firms and advertising agencies?
Liam:
Yes, I do. I would typify the consulting company, by definition, as doing consulting, which means a lot of looking inside a business or thing, doing a lot of diagnosis, a lot of interrogation and a lot of thinking, a lot of planning, a lot of recommendations.
If you look at an ad agency, it does some diagnosis (not a lot) and it does some thinking (not a tremendous amount) and it does tons of execution. Do those values and cultures align? Not really.
If you simplify that even further you've got a bunch of people who spend a lot of time thinking and a bunch of people who spend a lot of time doing.
Darren:
But in some ways, you could argue that's the perfect linear arrangement. You've got all the big thinking at the top end and as it comes down it gets to the point where we need to hand it over to someone to actually implement this and make stuff happen and that's where agencies come in. And if we own them that means more of that client's money ends up in our pocket rather than someone else's.
Liam:
I think from a PNL perspective—absolutely. I can't remember the name of the car company—Ford or GM—one of them in the States basically bought the entire supply chain for all of the parts and ten years later all the parts became really expensive, really inefficient because they weren't very good at running those businesses; they were good at building and selling cars.
When I think that from a P&L perspective that makes sense to have more of that chain.
Darren:
End to end integration it's called.
Liam:
But can the culture survive it?
Darren:
And that's the point, it's about the culture. I love advertising agencies because they have the audacity to have this group of people called the creative department, which immediately makes me think that everyone else in the agency can't be because they're not in the creative department.
I was one of those people in the creative department for 15 years so I felt pretty good about myself because I was surrounded by all these blinkered, Philistine, non-creative types.
Liam:
Suits.
Continue reading "Managing Marketing: The incredibly complex choices facing marketers"