Managing Marketing is a podcast hosted by TrinityP3 Founder and Global CEO, Darren Woolley. Each podcast is a conversation with a thought-leader, professional or practitioner of marketing and communications on the issues, insights and opportunities in the marketing management category. Ideal for marketers, advertisers, media and commercial communications professionals.
Alexandra Tselios is the founder and publisher of the TheBigSmoke.com.au and here she talks with Darren on the changes in publishing and her approach to content, advertising, publicity and the opportunities for advertisers and their agencies to engage with her audience in a way that delivers value to all involved.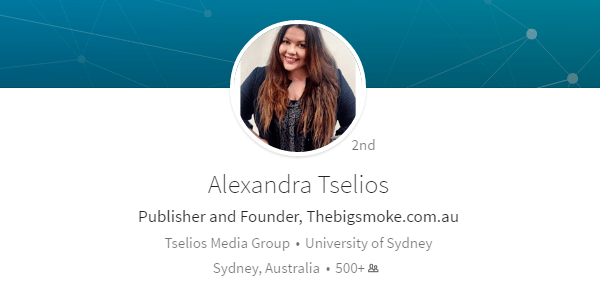 You can listen to the podcast here:
Follow Managing Marketing on Soundcloud or iTunes
Transcription:
Darren:
Welcome to Managing Marketing. Today I'm talking with Alexandra Tselios, publisher and founder of the media platform, 'The Big Smoke'. Welcome, Alexandra.
Alexandra:
Thank you for having me.
Darren:
Look it's interesting from my perspective because after 30 years in the advertising and media industry I'm used to talking and dealing with the traditional publishers (the media publishers) but you're quite different to those traditional media publishers aren't you (with The Big Smoke as a technology platform) so how do you see yourself as being different from them?
Alexandra:
Well, when I look at The Big Smoke as a publishing platform I see it more as an ecosystem and part of that ecosystem is that we publish front-end. But another element of that is that we aggregate writers and we aggregate content providers and we have bloggers; it's a lot more than a site that just publishes articles for example.
I feel that there is a new way of looking at publishing in that regard and so over the last few years since I've launched it's just taken a really different turn to what I expected it to be because I didn't come from a publishing background. And I didn't come from a media background so that was probably my saving grace to be honest with you.
Darren:
Yeah, you didn't inherit a publishing format from your father, or grandfather. It's not a Fairfax and it's not a News but also you didn't have the traditional approach they had. So what got you interested in this area?
New media – platforms and opportunities
Alexandra:
About four years ago I was sitting with a friend and I thought, 'I'm so bored with the articles I'm reading in Australia'. Only in Australia. In the U.S I was finding some platforms that were really engaging and interesting. But I wasn't enjoying what I was reading and I just thought there has to be a different way to have content that was by people who I might consider a little bit more relevant in terms of talking about certain issues.
I'll give you a good example; when the Martin Place siege happened we didn't want to have journalists writing about what was happening. We didn't want people saying, 'at 10.05 this happened' and so on. What we actually did do…
Darren:
Reporting.
Alexandra:
We didn't report because there's enough of that. Anyone could find that out. What we did do is we got a taxi driver who was driving around Martin Place picking up people and taking them away, to write about it.  I just think there is a really great opportunity to hear these voices of people who are actually in the fields a lot of the time.
It's more than just academics who are talking about social issues or psychology it's actually becoming people who are barristers or doctors and I just think there is a really nice opportunity for writers to be viewed in a different way than just journalists not to say that journalists aren't great but you know?
Darren:
It's interesting because you are playing directly to what the founders, the creators of the internet saw the internet to be, which was a democratisation of communication. It was going to be a place where all people could be heard and in a way what you're doing is facilitating that aren't you?
Continue reading "Managing Marketing: Modern publishing and the new opportunities for advertisers"