Share this Image On Your Site
From the infographic:
SURVEY RESULTS – HOW COVID-19 IS IMPACTING MARKETING SPEND
It's not news that marketing spend is being reduced fast at the moment. It would be news if it weren't. Everyone in the industry is feeling the pain and worry of that. And there is no shortage of opinion pieces and calls for marketers to zig when the world zags, build brands in times of trouble – you know the drill.
We're running these surveys so that we get evidence – on the way down, at the bottom and on the way up. No-one has been through a cycle like this – because there hasn't been a cycle like this one before. Predictions are everywhere. Actual evidence is scarce.
For the first question – on what marketers and agencies were observing around immediate spending patterns – most reported a rapid and substantial suspension of activity. Around 72% of both marketers and agencies responding told us about a significant reduction in media spend. There is of course the remaining 28% or so reported either a maintained or increased spend, but we're reluctant to read into the data any further in this instance because the sample size is not large enough, and could be skewed by the presence or absence of, for instance, a superannuation marketer with urgent member communications to address or an agency working for one of the large retailers providing essential services.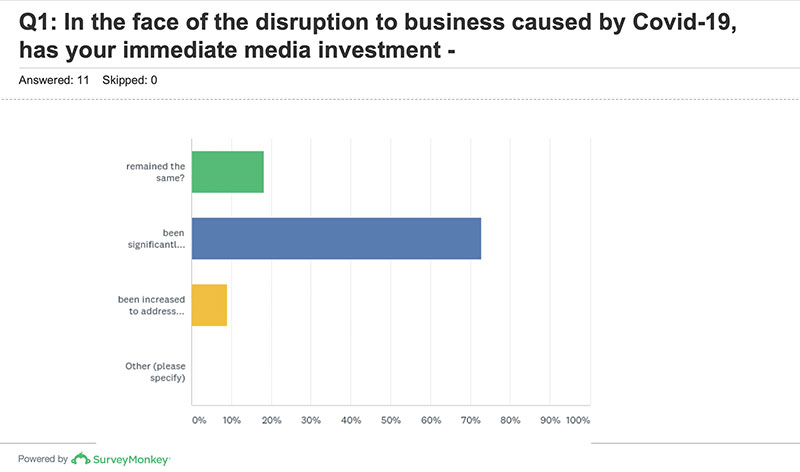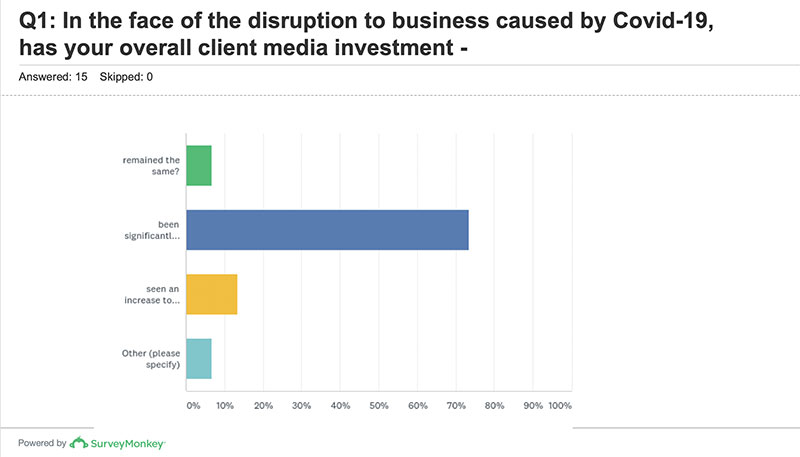 What we're certainly seeing right now – like everyone – is an initial move to protect cashflow and suspend activity. But it's worth noting that the survey period included the announcement of the Jobkeeper Payment, which provided a substantial, sudden and welcome level of basic, keep-the-wolf-from-the-door security on a Sunday night for millions of customers of hundreds of marketers and agencies. Things move fast at the moment….
The second question – on actual marketing activity rather than spend – told us more. Marketers are busy re-working and adjusting at the moment – 45% of them reporting an increase in levels of marketing activity. Agencies, on the other hand, reported an 86% drop in activity. It fits completely with what we're seeing. Marketing teams are massively stretched at the moment simply meeting the urgent needs of their businesses under hugely difficult circumstances. They simply don't have as much time to work with and listen to their agencies. And although agencies want to help, this is not always the kind of activity where they can add value.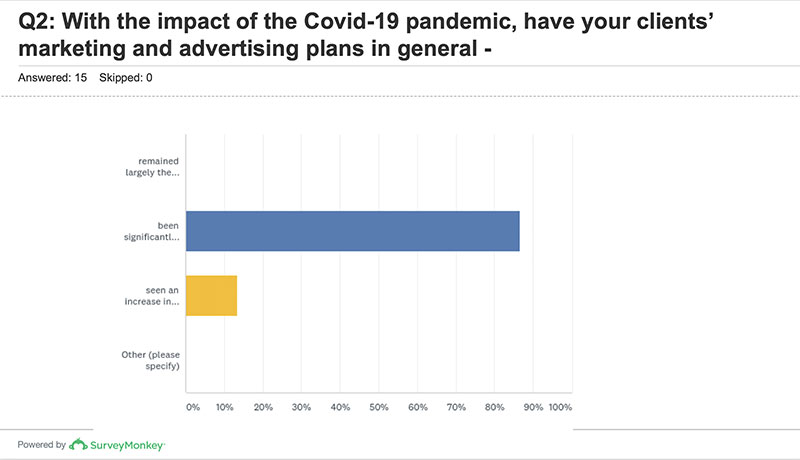 The third question – on how marketers and agencies see the future – was intended more as a benchmark for future surveys. No-one really knows, even if they claim to know – because we've never been here before.
What was interesting was that only 9% of marketers thought the commercial effects of the pandemic would be short term, versus 20% of agencies, and 65% of marketers thought the effects would be medium or long-term, as compared with 47% of agencies.
A clear perception gap here, then. Maybe some wishful thinking from the agencies, but equally maybe some undue pessimism from the marketers, fresh from several rounds with finance and procurement. For each group, between 27% and 33% said it was too early to tell.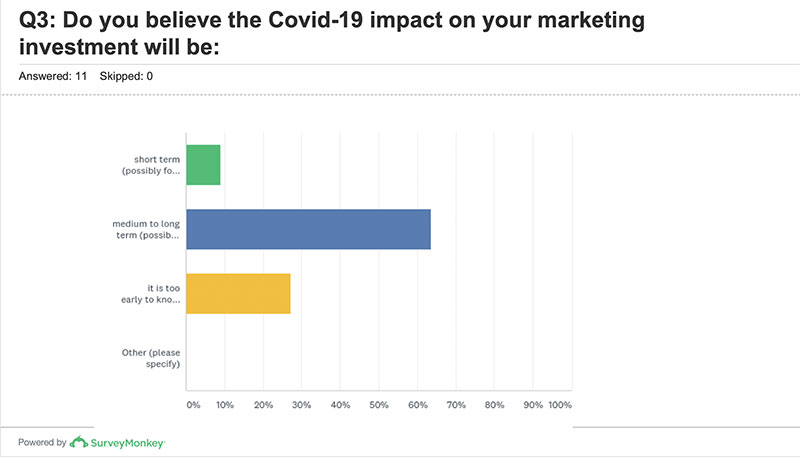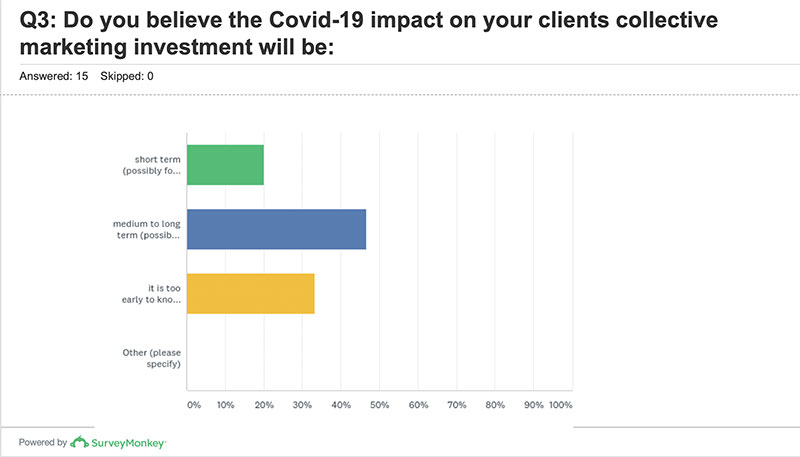 What do they say about the wisdom of crowds?