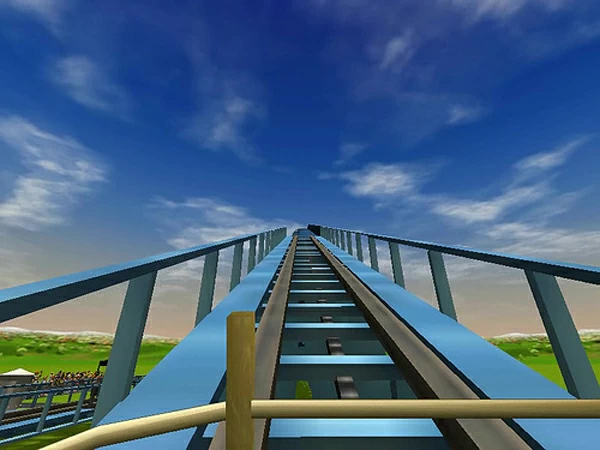 Just as digital stills cameras have transformed the way the amateur photographer capture the scenes that were once the exclusive domain of Kodak, Fuji & Ilford. The new generation of HD video cameras will transform movie making. The writing has to be on the wall when the worlds two largest makers of professional movie cameras, Arriflex and Panaflex now make video cameras that produce the same image charataristics and quality of the industry standard 35mm film.
Panaflex are so concerned that old school cinematographers may reject this move that they have included a fake film magazine on top of their new camera the "Genesis" to minimise any "fear of the new" trauma that cinematographers may suffer when asked to use the new camera.
What does this mean to the production of television commercials?
Firstly, what you see on set will be a very good indication of what you will see on TV, no more murky video splits with cross hairs and aspect ratio lines all over them.
Secondly, film stock costs will shrink and lab costs and telecine will no longer be a part of the budget equation.
No more waiting for rushes clearance before dismantling a film set.
And if you as an advertiser embrace the 16 : 9 wide screen format for your TVCs your ads will be future proof, what you make today will be the broadcast standard for years to come.
In terms of dollars, advertiser will be only marginally better off:
1. Camera rental costs will remain the same as for 35mm movie cameras.
2. Colour grading will still take place but now as a tape-to-tape grade on a Flame, which is slightly cheaper than the top of the line telecine machine.
But these savings on stock, lab and telecine will gradually be eroded by post production price creep, as the cost of HD post production equipment is about 10% more expensive than the current standard definition equipment.
The great thing is there should be no extra cost to use this latest technology and that's a refreshing change. In the past days of TV production "new" technology usually meant "more expensive" technology.
To check out the quality of HD video see Miami Vice, shot by the Oscar winning Australian cinematographer Dion Beebe.
P3TV think it won't be long before advertising creative teams across Australia are insisting that their latest TVC be shot on VIDEO, not the almost redundant 35 mm film.
Author: Darren Woolley
Want more articles like this? Subscribe to our newsletter: