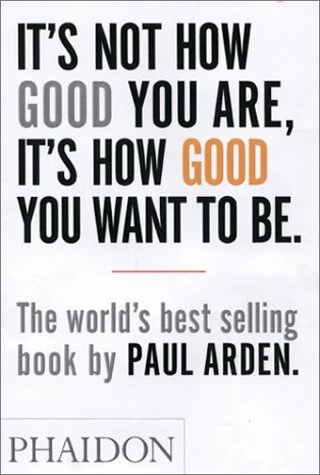 I picked up Paul Arden's book again for the hundredth time and was flicking through it when I discovered Paul Arden appears to be a huge fan of scam advertising as a way to win creative awards and build your reputation?
In his book, "It's not how good you are, it's how good you want to be" on page 99 he gives Junior Account Handlers instructions on how to defraud client funds to pay for speculative creative ads that if the client doesn't like you can run yourself on an Irish radio station and then enter into awards for fame and fortune.
Makes me wonder if any of his creative awards were for scam advertising.
Sure, scam advertising appears to be largely a thing of the past with all major award shows cracking down on it five years ago, but for a industry that often struggles for credibility with clients, this coming from such a luminary is very disappointing.
Author: Darren Woolley
Want more articles like this? Subscribe to our newsletter: