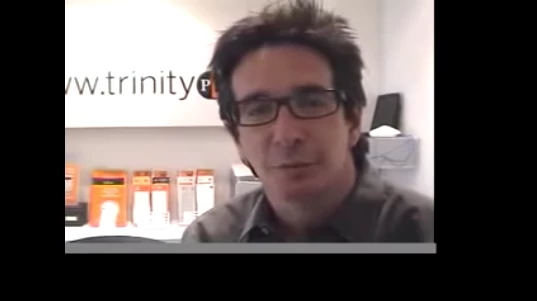 On July 1 this year we announced the change in name of the company I started eight and a half years ago from P3 to TrinityP3. The reaction and comments have been incredibly positive, but the number one question is "why?" Why did we feel compelled to change the brand name that we had spent eight years in time, effort and money developing?
The pragmatic answer is, "To avoid the confusion with one of our competitors in Asia who chose a very similar name to ours".
The more significant answer is "Why not?"
P3 has developed significantly since its inception and grown in size, from a one person operation to now more than sixteen industry consultants in Australia and New Zealand and now five people in Asia.
P3 stands for PEOPLE, PURPOSE and PROCCESS. Helping people achieve commercial purpose through creative process. This line was on our business cards, website and almost all of our publications.
In the earliest days of the company it meant we would help advertisers understand and benchmark their production costs in television and then print. In fact for the first three years production assessments represented 90% of our revenue. Today, production assessments now represent less than 10% of our revenue, because the other areas of our business have grown significantly.
Roster rationalisation, remuneration, search and selection, media planning and buying benchmarking, PBR, contracts and negotiations are now the bulk of our business. We are performing a more strategic, rather than tactical, role for our clients.
So why Trinity?
In this strategic role, the people we work with has changed. In the early days we worked with advertisers and marketers and their agencies and suppliers. But in the last few year this has increasingly included a third and increasingly important group and that is finance and procurement.
A trinity of PEOPLE along with a growing trinity of PURPOSE and a corresponding trinity of PROCESS – a Trinity within a Trinity of P3.
That is why we are NOT cost consultants, or pitch consultants, of procurement consultants, or any of the other labels we have been given in the past.
TrinityP3 is a marketing management consultancy.
While marketeers focus on developing the marketing strategies and executions to deliver their business objectives (EFFECTIVENESS). We assist marketeers and their produce teams manage the marketing process so deliver the resources and services to them in the most cost and time effective way possible (EFFICIENCY).
Want more articles like this? Subscribe to our newsletter: