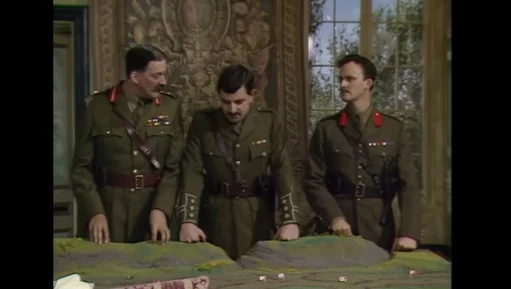 Interestingly, when faced with a huge crisis like the current Global Financial Crisis (GFC) many people, including marketers and their agencies fall back into agency remuneration practices that are tried, tested and familiar, even if they are not ideal.
It reminded me of that quote by Albert Einstein "Insanity: doing the same thing over and over again and expecting a different result"
Or this brilliant clip from Blackadder Goes Forth.
If you want to avoid going insane in trying to manage your advertising agency remuneration, here are five things you could be doing to help you survive the GFC.
1. Stop using a retainer model based on resources and move to a retainer based on output. This requires developing a detailed scope of work, which is essential to all successful agency remuneration. Does it really matter how many people the agency employs or is it more important the quality and quantity of the work they produce for you?
2. Even better, move away from a model solely based on production and move to one based on effectiveness. Instead of paying the agency for simply doing the work, make the remuneration based on the results it achieves. Of course this means having in place measures of effectiveness.
3. So you have in place measuring the performance of your marketing activities. But does it measure the effectiveness of each individual activity and the contribution it makes to the overall result? If not, then how can you ever know what to do more of and what to do less of? Time to start measuring the effectiveness of each activity.
4. If production is outside the retainer (and it usually is) then move away from a head hour rate card to a deliverable based rate card. Head hour rates just encourages and rewards inefficiency – just look at lawyers and accountants who use this system. Instead, but in place fixed fees for each type of deliverable you want. It is easy to budget and manage.
5. Drop your performance based remuneration (PBR) which simply rewards the agency for doing a good job and if you can, introduce a payment by results scheme. This is like a profit sharing system where the agency makes profit if you make profit. What better way to get them aligned and interested in your business and not just focused on how to spend your marketing budget.
Want more articles like this? Subscribe to our newsletter: