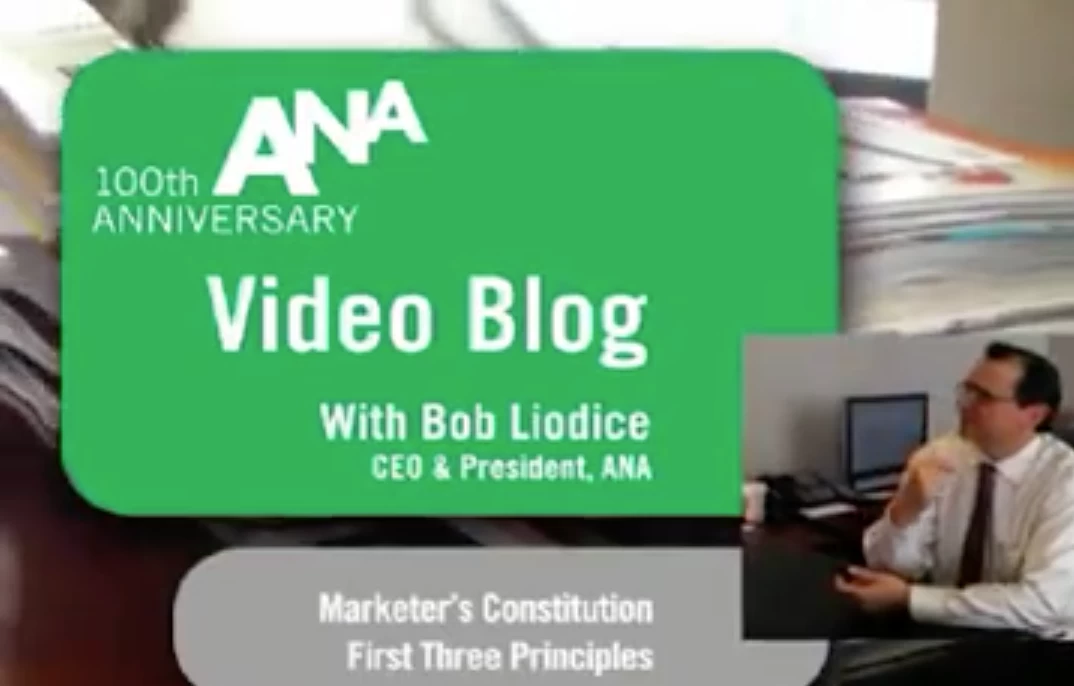 In the US, Marketing Expenditure accounts for $USD5 trillion or 20% of total economic activity per annum.
With this in mind, and on the occasion of the ANA's 100th Anniversary, the ANA is encouraging the members of the marketing community to commit to the following key principles to ensure that our industry thrives and continues to contribute significantly to the economic health and wellbeing of our society.
The 10 point ANA Marketers' Constitution is:
1. Marketing must become increasingly targeted, focused and personal.
2. Marketing must build real, tangible and enduring brand value.
3. Marketing must become more effective – more creative, insightful and accountable.
4. Marketing must become more integrated and proficient in managing expanding media platforms.
5. The marketing supply chain must become more efficient and productive.
6. The marketing ecosystem – including agencies, media and suppliers – must become increasingly capable.
7. Marketing professionals must become better, highly skilled, diverse leaders.
8. Marketing must be indisputably socially responsible.
9. Marketing must be unencumbered by inappropriate legislation or regulation.
10. The marketing discipline must be elevated and respected.
To read more and show your support for the Marketers' Constitution, click here.
Want more articles like this? Subscribe to our newsletter: