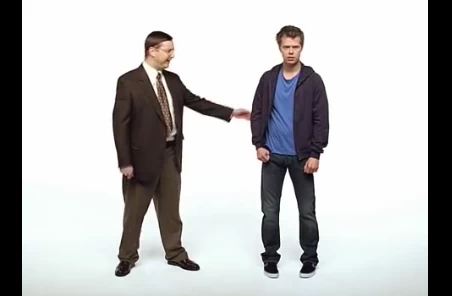 A big thank you to St John Craner in New Zealand for this link to a Fast Company article on The Future of Advertising.
It is about where Madison Ave, New York met with Hyper Island, Sweden and the clash of cultures. Much like these guys.
One locked in the world of Mad Men and the other technology driving new millennium.
The most telling paragraph in the article says:
"Most of the men and women here — average age: 38 — have worked at agencies for more than a decade. Such tenure used to be considered an asset, but these days it's more of a liability. They're all well aware that coding is now prized over copywriting and that a résumé that includes Xbox and Google is more desirable than one featuring stints at BBDO or Grey."
The truth is that we are somewhere between the two worlds. It is not totally digital / online and connected with traditional media still providing advertisers with effective audience reach and awareness. But traditional media solution alone are not as effective in engaging consumers.
Likewise, agencies and marketers that can bring these two together the more effective the communication.
Instead of developing digital and traditional segments, it is increasingly important to bring the two disciplines together.
The fact is that many marketers and their agencies are struggling with this because they take a channel view of their customers rather than a whole view of their customer.
When you have a digital strategy and a communications strategy, managed by a digital team and the marketing team with the digital agency and the advertising agency then their is no chance of bringing the two together.
Just like a Mac user trying to get technical advice in a PC dominated network or a PC user trying to get advice in a Mac network. The advice is always they same – change operating systems to fit in rather than accept there are benefits in both.
Tweet your answer to What is the Future of Advertising? by using the hashtag #adfuture and join the discussion about Madison Avenue.
Go to advertwitter.fastcompany.com to read about everyone else's vision of the ad industry.
Want more articles like this? Subscribe to our newsletter: