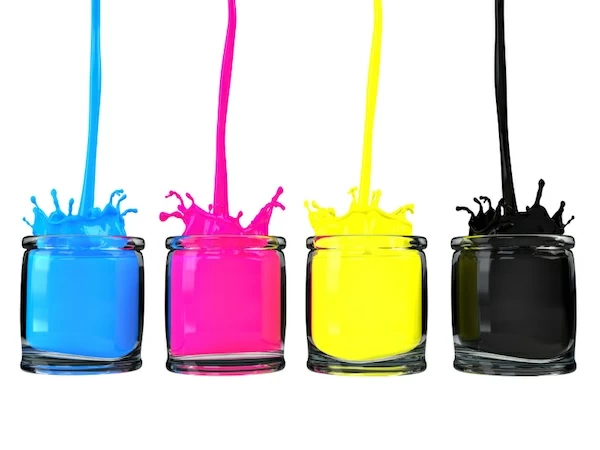 When talking with many procurement and sourcing professionals about marketing procurement, one the the first areas they review is Business Printing, which includes advertising and marketing related printing. It is seen as the low hanging fruit and an area for significant cost reductions.
The fact is that the print industry has undergone many years of competitive cost reduction with advertisers negotiating low prices on their printing costs. The problem is that most people associate printing prices with the cost of putting ink (or toner) on paper. Yet this is only a fraction of the real cost of business printing to any organization.
The cost is not in the print
The most tangible cost associated with printing is the cost from the printer. It often appears in one lump sum making it visible and often easy to benchmark and compare. But consider that the print process does not begin and end with the printer, but commences when you identify the need to communicate using print, and continues beyond when that printed item is delivered to the intended target audience.
In 1997, CAP Ventures looked at the costs associated with business print communications in the USA and identified that less than 15% of the total print cost is spent on placing ink on paper.

Make cuts where there is more to cut
So what is the other 85%? Well there is content research, creation, design, layout preparation before you even get to the printing press. Then following the print process there is warehousing and storage, distribution, archiving and the greatest cost – obsolescence and waste. (After all, who does not have boxes of print material sitting in an office or storeroom somewhere collecting dust?)
So while many print buyers are shopping around looking for the lowest print price, they are often overlooking the bigger opportunity of creating cost efficiencies and savings in the 85% of costs not associated with printing. Often these cost black holes are sitting right under their noses.
Realising the real savings starts with the real costs
To identify where you can make real savings in your total print production costs, consider the following questions:
1. Does your briefing process, or lack of it, add significant cost to your printing?
2. What management tools do you have for collating and storing content?
3. How time and cost efficient is your design and artwork approval process?
4. What processes do you have for managing and minimising print inventory?
5. How cost effective is your warehousing and distribution systems?
6. Is your archival system adding value or just a graveyard for old materials?
We have worked with many of our clients providing the insights, expertise and knowledge to achieve significant savings across your total print production process from improved briefing to reduced obsolescence. Even in situations where they had already achieved the lowest print prices available, we are able to help achieve greater time efficiencies and increased cost effectiveness in the other 85% of their printing cost.
Rather than focusing on the obvious low hanging fruit we are able to show them how to fish were the fish are, in a classic mixed metaphor.
Want more articles like this? Subscribe to our newsletter: