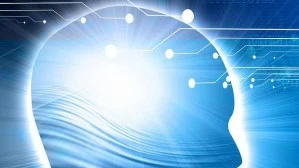 This is a guest post by Anton Buchner, a senior consultant with TrinityP3. Anton is a lateral and innovative thinker with a passion for refocusing business teams and strategies; creating visionary, data driven communication plans; and making sense of a more complex digital marketing environment.
Everyone's talking about data.
Big data. Privacy of data (thanks Zuckerberg). ADMA changing its name recently to the Association for Data Driven Marketing & Advertising. Even the AANA Congress earlier this year was finally saying data is critical when looking at "Marketing Over the Horizon".
Well I can safely tell you, stop looking over the horizon and start focusing on the data you have in your organization, because you are sitting on gold.
The trouble is most organizations are drowning in data.
Very few are harnessing the power of data by spending enough quality time to really look for valuable and actionable insights.
Trends, patterns and real insights that will help drive your marketing and customer engagement to a whole new level.
Lost opportunities
Being a marketing communications consultant I see a lot of data but I also see a lot of wasted opportunities.
Here are my top 5, data driven insights for getting back to the basics and preventing your teams from drowning in data.
Insight #5 – Always ask, "so what?"
Whenever anyone in your company, or from an external agency, shows you a data chart, ask them, "so what does this mean for our marketing?" You'll be amazed that 100 page presentations will quickly be whittled down to 3 or 4 key slides with valuable insights. And if there is no insight then push your teams to delve a little deeper until they find one. Data interrogation and analysis should be a journey of discovery and not an A to B trip.
Insight #4 – Don't over complicate it
I was talking with another senior consultant this morning about econometric modelling. Whilst it's fabulous to have over 1000 variables working together to deliver micro-segmented customized messaging, it's sometimes more prudent to look for the major data trends and target accordingly. Think about creating 5 core segments and what the defining demographic, psychographic and behavioural variables would be.
Insight #3 – Break down the silos.
Most medium to large organizations have built silos to manage their go to market strategy. Often it is difficult to get a true whole of customer view from all the data in your organization. However customers are demanding it. So start now. Pull in the obvious customer centric data points that you feel will make a difference to your marketing and then focus on testing your hypothesis.
I was working recently with an airline who wasn't utilzing their rewards points or customer experience data (in-cabin, complaints, lost bag) as effectively as they could. Sometimes some basic level of personalisation and customization can show your customers that you are listening and therefore being more relevant to their needs.
Insight #2 – Activate the inactive
Data driven marketers are often heard citing minute successful increases in response rates to their marketing activity. Mostly in the 0.0 – 2.0% range. What about the 98 – 99% that didn't respond?
Take email or mobile marketing for instance. It's easy to analyse who hasn't been opening or clicking on your emails/texts for the past 6 -12 months and target them accordingly. Don't be afraid to use feedback surveys to activate them and even ask them if they'd prefer to unsubscribe from your list. You may just be amazed at their re-awakening.
Insight #1 – Create a value exchange
And my top insight for preventing your teams from drowning in data is (drum roll please)…..You must create a value exchange around your product and customer service experience. In a data drive world, the old 4 Ps of marketing are out, and the 4E's are in:
Product changes to Experience.
Place changes to Everyplace.
Promotion changes to Evangelism.
And Price changes to Exchange.
In order to differentiate, you must create a value exchange beyond price. As Coco Chanel says, "In order to be irreplaceable one must always be different."
Look at what your data is telling you in terms of engagement. Whether it be in your organisation's owned and operated social media channels, general social media sentiment, or other 2-way marketing channels such as email, mobile, call centre and e-commerce. Analyse the behavioural data and feedback and look for the overarching trends. Then look for the differences by segment. Armed with these powerful insights you can build a stronger understanding of what your customers are really wanting. And more importantly, create a stronger and more compelling value exchange to help guide your product evolution plans.
Take action throughout the next 12 weeks
Hopefully these 5 insights will help you think differently about your data activity. Don't drown. Swim for your life through the data on hand and I challenge you to discover 5 golden insights throughout your journey that you can act on throughout the next 12 weeks.
What data driven insights can you add to the five I have covered here? Leave a comment with your additions.
Want more articles like this? Subscribe to our newsletter: