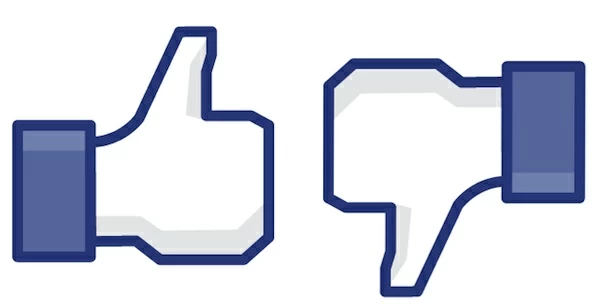 This post is by Stephan Argent – a member of the Marketing FIRST Forum, the global consulting collective co-founded by TrinityP3
As a marketer, do you 'like' Facebook?
Or do you 'dislike' Facebook?
In the Facebook world, you do not really have a choice.
You can 'like' it. Or lump it.
And that is not as useful for marketers as it seems.
You see, when Facebook reached a billion active users back in September, the announcement was accompanied by a fact sheet stating that since Facebook launched it has seen 1.13 trillion likes.
Yes, seriously impressive.  But considering the top five countries where people connected from were Australia, Canada, Germany, the United Kingdom and the US of A (all democracies last time I looked) surprising that nobody can "dislike".  Anything.
And the more I think about it, the more it irks me nobody can give a thumbs down to a statement, comment, friend, company, ad, picture or thing.  Whether you're an individual or a marketer, I think a "dislike" is a huge omission in our ability to truly socialize who we are or what we have to offer.  Here are my top ten reasons why I think a "dislike" is long overdue:
1.     As human beings it's natural to be able to choose to like, or dislike:  I like coffee – I don't like tea…
2.     At the very least, the 250 + million of us on Facebook in the top five connecting countries deserve a democratic choice.  Don't we?
3.     Generally, there are two sides to everything.  I'm not asking for a "meh" or "maybe" button – but most of us would prefer a choice – even if it's a binary one.
4.     Wouldn't you (as an individual) prefer to know if one of your friends didn't like your new [thing] rather than just not tell you?
5.     It's honest.

6.     Disliking something is an opportunity for the recipient to turn the dislike into a like.
7.     With a billion people on Facebook, wouldn't the world be just a tiny bit better with knowledge that stuff (whatever it is) isn't liked here and there?
8.     Marketers would get a much clearer picture (and message) on what works and what doesn't.
9.     A dislike button would theoretically drive deeper conversations and engagement rather than apathy because you'd have a choice.
10.  My bet is Facebook would be a way more interesting place to visit!
I'll add one more thought:  Facebook's population is now three times the size of the United States and if it were indeed a country, it would be the third most populated country in the world behind China and India.   Doesn't its' population deserve a choice?
I'd like to think so.
What do you think? Should Facebook have a dislike button? Leave your thoughts with a comment.
Want more articles like this? Subscribe to our newsletter: