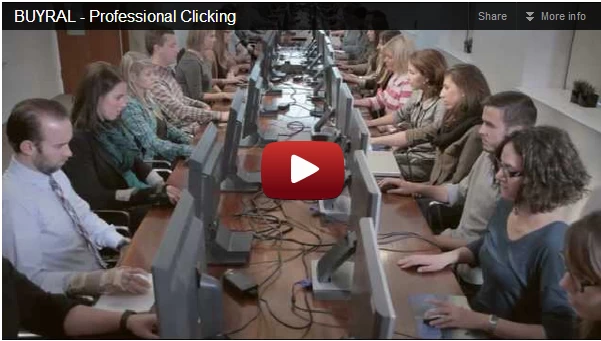 This post is by Darren Woolley, Founder of TrinityP3. With his background as analytical scientist and creative problem solver, Darren brings unique insights and learnings to the marketing process. He is considered a global thought leader on agency remuneration, search and selection and relationship optimisation.
The great thing about online is it is all so measurable.
There are LIKES. CLICKS. IMPRESSIONS. etc. etc. etc.
But clearly it is important to measure the right metrics. Just because you can measure something does not mean it is useful. The problem with many of the more common metrics is that they are based on traditional media or delivering reach and frequency. Clicks, likes and impressions are simply audience reach. Unique and total visitors are an indication of frequency.
But how relevant are they to your business? Your strategy?
Rather than more data you need to consider the right data.
This video link was shared by Andrew Armour @andrewarmour and like all great comedy it is based in reality. Check it out.
So the for the right amount of money you can have your video go viral. BUY-RAL!
But what else could you be measuring that gives you a false sense of achievement?

I have always been sceptical about those Effectiveness Award winners where the only measure of success is the fact that they got an extra 50,000 Likes on the client's Facebook page. Or increased the unique website visits by 30%. Every time you divide the number of Likes or Visits by the budget it becomes a fairly expensive direct response campaign considering there is often no transaction at the end of it.
What metrics and measures do you use that you have found useful? Let me know by sharing here with a comment.
Want more articles like this? Subscribe to our newsletter: