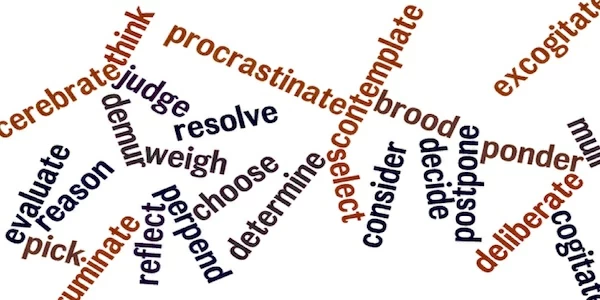 This post is by Darren Woolley, Founder of TrinityP3. With his background as analytical scientist and creative problem solver, Darren brings unique insights and learnings to the marketing process. He is considered a global thought leader on agency remuneration, search and selection and relationship optimisation.
On New Year's Eve I received an email from a colleague and advertising mentor – Jeremy Press, The Alphabet Chef, which read:
"Oh Darren, the burdens, the burdens.
The constant call for decisions which must be made about … EVERYTHING!
Year after year. Endless.
Enough. You have earned a rest.
This year, take a holiday away from agonising over it all.
All your decisions are ready. They're waiting for you here: www.alphabetchef.com/2013
And may your year be burden-free".
It got me thinking about the past year and watching marketers struggle with the increasing complexity of the decisions they are required to make. This increased complexity, along with the huge increase in data, means that many marketers are suffering from analysis paralysis.

This complexity gives rise to an increasing number of decisions that need to be made on a daily basis. Decision fatigue, like analysis paralysis is evident by long periods of consideration, without any outcome. No decision gets made because the decision making process becomes protracted to the point where the decision becomes inconsequential and  irrelevant.
There are numerous articles on how to avoid and how to cure analysis paralysis. But I like the simplicity and randomness of Jeremy's solution – roll the dice. So as we enter 2013 I recommend rather than avoiding making a decision, roll the dice and see what happens.
Better to make a decision, than do nothing at all. Because if you are not moving forward you are going backwards.
And as Victor Kiam (The man who loved the product so much he bought the company) said "Even if you fall on your face, you are still moving forward".
So what have you got to lose?
Want more articles like this? Subscribe to our newsletter: