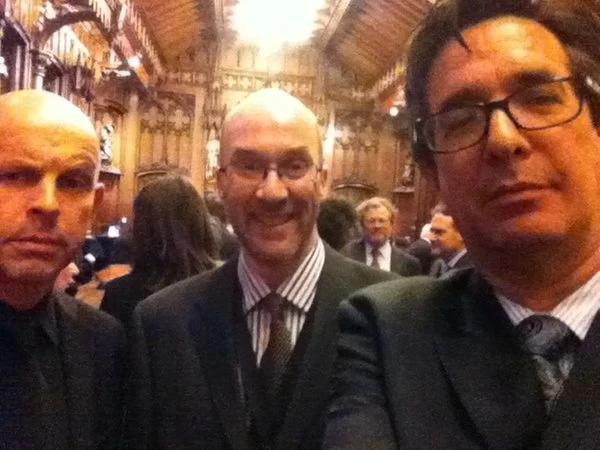 This post is by Paul Duxbury, a Director of SPIRE Worldwide, a London-based marketing capability consultancy. SPIRE partner with the World Federation of Advertisers in providing the Effectiveness and Efficiency Diagnostic Tool.
This week I was lucky enough to attend the Global Marketer Conference in Brussels, organised by the World Federation of Advertisers (WFA) and the Belgium Advertising Association (UBA). Having enjoyed listening to the speakers I've written down my serious and not so serious take-outs from what the marketing leaders shared. Other people will no doubt have their own take-outs, but these are mine for your interest and enjoyment.
Key
| | |
| --- | --- |
|   | The most serious advice – ignore this at your peril |
|   | Fairly serious advice – think about it |
|   | Not a laughing matter – but it won't hurt you either |
|   | Light hearted advice |
|   | Just for fun |
Stephan Loerke, Managing Director of the WFA

 Whilst it remains important for marketing to be effective and efficient, marketers must also embrace the idea of 'marketing with purpose', elevating what they do beyond the functional to the emotional and how it can add value to our everyday lives.

 Know your consumer. If there's one thing a conference audience wants to know at the start of the day it is the WIFI access code. Stephan didn't disappoint and the quality of the signal was excellent.
Karel De Gucht, EU Trade Commissioner

 The biggest trade challenge facing the EU now is how to remove trade barriers between Europe and China, and one of the key levers is getting convergence on regulation.

 Think on your feet. It's a brave EU official who opens the floor to questions, and a smart one who when asked a lengthy and not totally clear question neatly responds by restating the question as something else that we really want to talk about.
Chris Burggraeve, President, WFA

 The World Federation of Advertisers has been around for sixty years and whilst 'advertising' in 1953 meant mainly press and today covers many more channels, the WFA's focus on effectiveness and efficiency in advertising spend remains equally relevant today.

 Respect local knowledge and skills. The acknowledgement of the role of the UBA in promoting and supporting the cause of advertisers in Belgium was well received and reminded us that local communities and collaboration lie at the heart of this global federation.
Kimberley Kadlec, Worldwide Vice-President, Johnson & Johnson

 Almost regardless of the size of your marketing budget, in today's digital world you can be really big on the small screen. And using digital to personalise your communications can deliver impressive and long-lasting responses from your customers.

 Keep up with the jargon. 'Emocampaign' (btw this term came from tweets about Kim's presentation) is a fun and descriptive way of talking about commercials that pull at the heart strings, and a good way of showing you are up with the latest marketing lingo- try dropping the term into your next agency meeting and see what reaction you get.
Marc de Swaan Arons, Executive Chairman, Effective Brands (on behalf of Antonio Lucio, Global CMO and Global Head of HR, Visa)

 Making one person responsible for Marketing and HR might seem strange, but could be a brilliant way of ensuring strong internal and external alignment to a core message. The support and enthusiasm Visa generated behind their "go" campaign is evidence of this.

 Be calm under pressure. If your friend (Antonio) has to ask you (Marc) to fill their conference slot at 24 hours' notice, don't worry as the audience will be understanding, especially if you have a clear message and an engaging, relaxed style.
Miguel Patricio, Chief Marketing Officer, ABInBev

 A strong set of brand ideals is really important for sustained growth of international brands. These ideals need to be clear and simple enough to survive translation across markets and through all levels of the organisation, to ensure the brand stays 'on message'.

 Immerse yourself in foreign cultures. There's no substitute for living in foreign countries and understanding the differences, especially if you start to think like a local.
Rory Sutherland, Vice Chairman, Ogilvy Group

 Behavioural economics can give marketers a whole new perspective and challenge the seemingly unarguable logic of economic theorists (and the finance department). A good place to start developing your behavioural science learning is Predictably Irrational by Dan Ariely.

 Take time to consider new ideas, just for the sake of it. Rory didn't spend too much time illustrating how his ideas could be applied in practice and rightly so, as his intent was to communicate an idea and to get the audience thinking – which is good for our brains and for opening our eyes to new possibilities, even if the implications and practicalities of the idea have not been crystalised.
 Will Gilroy (WFA) & Jeremy Cohen (Edelman)
Humble apologies but I was whisked away to give an interview to the WFA during this slot so I missed all but the last five minutes, so I cannot comment fairly. Hopefully the slides and notes will be available for review.

 Plan your events carefully. If asked to speak after the ever so dynamic Rory Sutherland, think twice and pass. Or hope the audience will be so energised and alert you'll get their full attention regardless of the subject, which is I'm sure what happened.
Andy Fennell, Chief Marketing Officer, Diageo

 Marketing in the modern world can sometimes look unfathomably complex. But Andy convinced us that the best approach is to keep it simple: spend more, go premium and focus on emerging markets. And what he didn't say directly, but clearly indicated is the need to give your team the freedom to act whilst making them fully accountable.

 Learn from your mistakes. Andy was the only speaker to share a failure from their career and to advise that if you are going to get a poor rating, do it early in your career – you will survive and you will probably be a better marketer for it.
Do let me know if you have any comments. It would be great to hear from you here or on twitter @pcduxbury.
Want more articles like this? Subscribe to our newsletter: