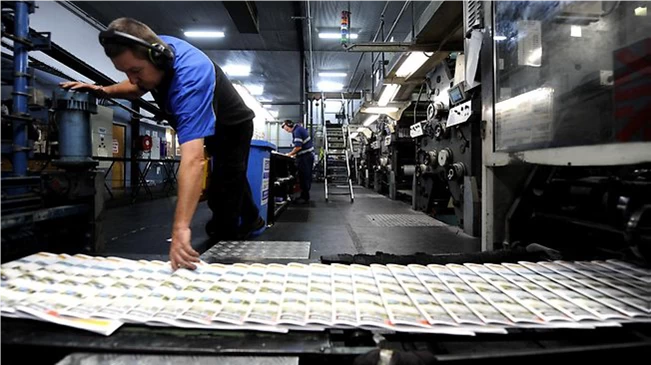 This post is by Pam O'Connor a Senior Consultant at TrinityP3. Pam is a Member of the Australian Institute of Company Directors and an AMI Certified Practising Marketer, has lectured for the AAAA, RMIT and is qualified to 'Train the Trainer' through the Australian Institute of Management.
With the launch of the weekday editions of the Sydney Morning Herald and The Age to a tabloid size this week it raises the question as to why marketers did not take more of the opportunity to create advertisements that capitalised on the event.
With around 50 different advertisers appearing across The Age and Sydney Morning Herald, Monday's launch day saw only 3 creating an advertisement associated with the monumental change of the size in the newspaper's nearly 180 year history.
BMW took the lead by "Change the Way You Move" with six various sized advertisements to promote BMW X1 which included a promotion of a chauffeured driven ride home in a BMW X1.
The Commonwealth Bank played on the change of size to highlight that interest rates often change and promote fixed interest home loans. The advertisement appeared as if it had been originally planned to appeared in a broadsheet newspaper and therefore had been cut off as it did not fit the new tabloid size. A bit lost on many readers as it looked as if it was a printing error but nevertheless a good attempt to focus on the change of the day.
Challenger promoted the ability of annuities to remain stable even if, as the headline read "This paper might shrink but my savings don't have to."
Mumbrella reported that Media buyers welcome first Fairfax 'compact' edition and data from Commercial Monitors shows that there were more overall number of advertisements on the previous Monday editions, up by 8 in Sydney and 4 in Melbourne.

With a greatly increased print run that was sold out in most outlets across the city by lunchtime, the interest in the newspaper was heightened with the new look. The topical nature of the change was being promoted across the day with publicity and news stories that scrutinised and dissected the new format. Even an evening edition of the tablet version of the newspaper (it almost sounds like the evening Mirror and Herald are being reincarnated).
The interest in special  events, be they Royal and celebrity weddings, babies or scandals  creates higher news interest be that readers or viewers. Advertisers should not let these opportunities slip through their fingers.
But with the amount of attention and interest being incredibly high  only three thought it worthwhile to hone in on the new situation.
Opportunities like this are few and far between and worthy of engagement gold by the advertisers who took advantage of the moment.
Interested to hear your views. Please leave a comment with your thoughts.
Want more articles like this? Subscribe to our newsletter: