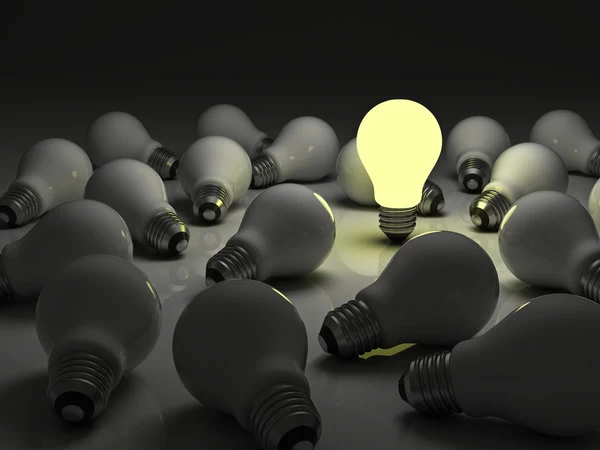 This post is by Anita Zanesco, a Senior Consultant at TrinityP3. Anita brings a unique blend of insights, creativity and understanding to the communications industry particularly in the areas of talent management, agency process and new business pitch management.
Here we look at the multi-million dollar question: "How do we get better work from our creative agencies?"…and provide 3 very simple, yet often forgotten ways that you can help.
If you have asked the question either of yourself or of someone else, "How do we get better work from our creative agencies?" then take some time and read on for 3 top tips worth remembering.
1. Spend more TIME working on the brief
The number of clients who decide they have a business issue and whip out a brief in a day is many…too many. Nobody, no matter how urgent a task is, should ever turn a brief around in a day. It will be riddled with holes and lacking thought.
Briefs need time. Information gathering takes time. Incubation takes time. Collaboration with other team members to get it right takes time. And making it an inspiring piece of paper that will deliver inspirational work… you guessed it, takes time.
On average we recommend a week to write a solid brief, making it truly inspirational is down to you and what you put in it.
Day 1: Draft the brief after identifying a business issue and getting internal approval to use communications activity to address it. Sleep on it.
Day 2: Review and revise the brief, gathering missing information, facts and figures.
Day 3: Get internal buy in, distributing to all internal stakeholders for input.
Day 4: Revise the brief based on feedback.
Day 5: Sign off and distribute to agency/agencies prior to face-to-face briefing.
2. Spend more TIME briefing the agency
Clients are getting better at this and not just sending a brief through via email and expecting an agency to interpret it and develop work. Face to face briefings are essential if it is geographically possible. Otherwise technology these days allows us Conference Calls or Skype to make sure a brief can be delivered personally so it is understood completely.
By all means send it through to all parties in advance so everyone can read through it and have questions ready. Then allow an hour with all parties present to go through it and answer questions as they arise. With everyone starting on the same page (pardon the pun) the response to your brief will undoubtedly be more productive.
If there is also the opportunity to make the briefing memorable and relevant by location choice, taste testing, demonstration or entertainment then do it. The more time and effort you put in could well make all the difference to the quality of work you get back.
3. Give the agency more TIME
"Agggghhhhhh" I hear from offices everywhere as you read this small yet somewhat powerful subhead. Yes, as much as it hurts, giving your agencies more time will result in better work. It's been proven time and again that slow and steady gets results – just ask the tortoise. Speak to any Creative Director or successful Creative Team and they will tell you their process for developing work.
They spend the first few days bashing out all the obvious ideas (we know this because that is the work we see when we only give them 2 or 3 days and then sit in a creative presentation thinking, "well, I could have thought of that myself why am I paying them?").  If we give them more than a few days however, they then incubate and sleep on it and incubate some more. And low and behold as the weeks go on, the ideas get better, richer, more entertaining and more memorable.

Unfortunately, creative folk are not yet like their technology counterparts getting faster and slicker by the hour – we are yet to invent a Creativatron that can churn out clever, entertaining ideas that build our brands and create sales.
So how long do we give these tortoise-like creative geniuses? That depends on you, them, and the task at hand. Roughly, we suggest 3 weeks on big briefs where you have the luxury of planning ahead, knowing the work is on the horizon and being ready to brief on time.
On average 3 weeks seems to be the point where you get truly cracking ideas coming out of a brief. Anything prior to that, the work could be better. Anything after that, it doesn't get much better ie. It's time for your input to take things to the next level.
You may be horrified at this length of time, but just think about how many times you've delivered a brief, given them a week, been unimpressed by the work, given them another week, been only slightly more satisfied and given them another week by which time stress buttons are pressed and it ends up being an all singing all dancing pitch type scenario with strain on the relationship, pressure on the teams and general unhappiness all round.
Would it not have been easier to let everyone breathe, do what they are good at and end up with a super-charged meeting after 3 weeks of creative development possibly with some conversation around potential directions and so forth in between?
My suggestion is to just try it. Take the 3 week challenge with your agency on your next big brief and see what happens.  Get organized, make sure your brief is a work of art and inspiration, deliver it, take a deep breath and tell them they've got 3 weeks.
However, make it clear, the deal is that they need to blow you away at that presentation in 3 weeks time. You will gain a huge creative fan base, every team in the agency will want to work on your briefs and you may just end up with the kind of work you deserve.
What all that means in answer to your question about getting better creative work from your agencies
See a pattern emerging? Yes in this time poor world we live in, I am merely suggesting we give everything a bit more time.
Time = thought. Thought = better briefs. Better briefs = better work.
Have a think. It's worth your time.
I'm interested in your thoughts on giving these processes more time. Please leave a comment to add your views.
Want more articles like this? Subscribe to our newsletter: