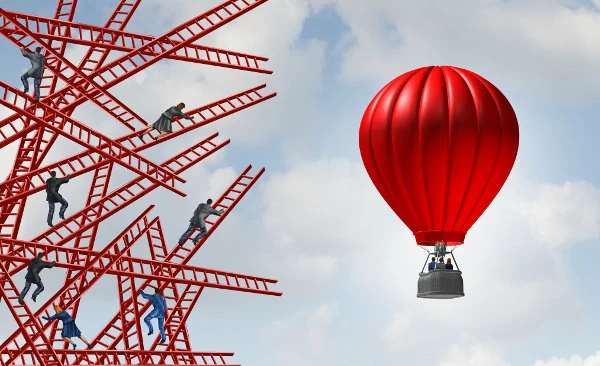 This post is by Darren Woolley, Founder of TrinityP3. With his background as analytical scientist and creative problem solver, Darren brings unique insights and learnings to the marketing process. He is considered a global thought leader on agency remuneration, search and selection and relationship optimisation.
There is a lot written on time management, but I think I may have stumbled on a relatively easy and simple way to help marketers manage their time more effectively.
Let me go back a step.
In recent months I have noticed that although I arrive for our meeting at the appointed hour, especially with senior marketers I will often need to wait up to 15 mins for them to arrive. This is a fairly regular occurrence, and while they are full of apologies for keeping me waiting, the cause is always the same,that they were caught up in the previous meeting.
It has become a bit of a joke in some cases, like the marketer I meet with every six weeks, who even at 9 am is running 15 – 20 minutes late. It is because he starts at 7 am as this is the only time he has to 'do work' other than sit in meetings all day.
You often hear marketers talking about how they have back-to-back meetings all day and complain that there is therefore no way they can get their work done, except after hours.

The problem:
The problem is Outlook, or whatever calendar they are using. I noticed with my Busy Cal (I am a Mac user and have been since 1988) that the default meeting time is one hour. So if I schedule meetings, as they are invariably out of the office I allow 30 mins to prepare and transit and then one hour for the meeting. But in the office, the easiest way is to simply schedule one hour blocks back-to-back.
The problem here is this leaves you no time between meetings. At the end of each meeting there are tasks that need to be done and preparation for the next meeting. Just the transiting from one meeting room to the next takes time. And we have not even contemplated the phone messages and the emails that pop up throughout the day. On an average working day I get between 200 – 300 emails, which I feel confident is not unusual. I am sure in large organisations some people get many more as email has become the default mechanism for keeping everyone in the loop.
The solution:
The solution is of-course to make the meetings shorter to create time between each meeting. Why do meetings have to be 60 minutes? (Even the current affairs show 60 Minutes runs only 44 minutes with ad-breaks and station promos). Scheduling 45 minute internal meetings (meetings in your office) means there is always 15 minutes to: make phone calls, reply to urgent emails, prepare for the next meeting and, god forbid, collect your thoughts.

No I am not suggesting 30 minute meetings as it is to easy to schedule these back to back and end up in the same mess. Now there is a very solid reason for shorter meetings.

Why this works:
First, it has been proven that the human brain can sustain concentration for around 20 minutes maximum. In 45 minutes, with some effort, you could have two bursts of sustained concentration. But in actual fact even if it is only one that is around half the time wasted, compared to two thirds of the time wasted currently. (I would submit that most one hour meetings are currently 45 minutes once you take out the time you wait for everyone to turn up)
Second, shorter meetings require people to be focused and organised and so are a better use of the time and the resources available. After all, how many times have you been in a meeting where there was no clear agenda, no defined objective and after an hour of more, no specific and agreed outcome or at a minimum agreed next steps and responsibilities or timelines?
Too many meetings are held simply under the guise of achieving collaboration or alignment, while there are many other ways of doing this.
Interested to hear your thoughts. Have you found other ways to manage this issue?
Want more articles like this? Subscribe to our newsletter: