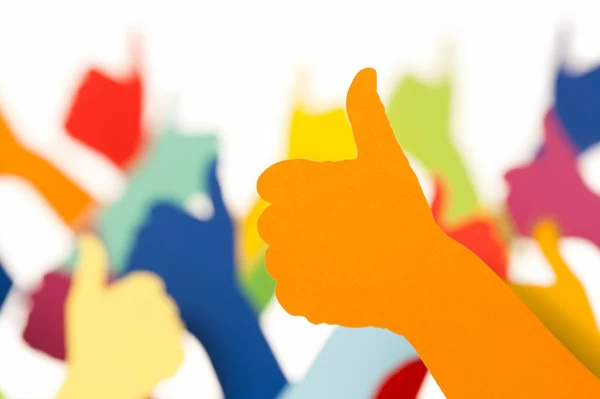 This post is by Mike Morgan, Founder and Director of High Profile Enterprises. Mike is also Content Director for TrinityP3 and has been collaborating with TrinityP3 on a Content Marketing, SEO and Social Media strategy since early 2011. 
If you have been following TrinityP3 for any length of time you may have noticed a gradual (or maybe not so gradual) rise in the brand's presence online over the last couple of years.
In this post I am going to share a few of our strategy secrets and I am also going to demonstrate how the big increase in digital visibility has a significant and measurable impact on company revenue.
Many thanks to Darren Woolley, Founder and MD of TrinityP3 for allowing us to publish these results and to outline how we have achieved this.
This has been a collaborative project from the outset and has required a lot of belief and a lot of hard work from the team at TrinityP3, particularly from Darren, and a phenomenal commitment to a rigorous publishing and social media schedule.
Oh. yes… and a bit of courage. Being prepared to stand up and have your opinions published on trade sites that allow spiteful anonymous comments is not for the faint-hearted. This industry is rife with tall poppy syndrome and I think we all recognise this.
There were some tough times early on, particularly in the Winter of 2011 when traction was still quite slow. But, the commitment remained and as we gained momentum the rewards began to show.
How can you measure digital ROI?
There is a lot of debate about whether ROI is measurable with anything to do with digital marketing.
How do you measure it?
Should we be talking instead about ROE? (return on engagement)
Or should we be talking about ROI? (return on influence)
Or what about ROR? (return on relationship)
And many other permutations can be searched and found indexed on thousands of search engines. There is no shortage of new acronyms for digital return, that's for sure.
In the end there is really only one metric any business should be concerned with:
Growth in revenue.
Simple as that.
Impressions, clicks, rankings, pageviews, subscribers, CTRs, actions, unique visitors, bounce rates, traffic sources, paid vs organic, social signals, influence measurement, conversions and more are crucial in measuring progress and in identifying areas to concentrate efforts or reduce emphasis…
But, these mean nothing if you are not seeing increased revenue and increased profits.
Without a measurable increase in revenue what is the point of all this effort?
The "How long is a piece of string" element is in how long it will take for you to see growth in revenue.
And this will depend on a very large range of factors and influences – your commitment, your expertise, your resourcing, your offline influence, your reputation, your investment, your networks, your agility, your team, your time…
So, let's look at how we are able to measure real ROI for TrinityP3's project.

I will start with the cold hard stats and this will give you a good picture of the relationship between growth in website traffic and growth in revenue. Then I will take you through a blow by blow account of some the strategies we have used to get here.
As an introduction, the project has been based on a combination of SEO, Content Marketing, Social Media and technical compliance. And there have been a number of shifts in strategy over the two year period covered.
Some seriously huge changes to search and the internet have taken place in 2012 and if your online strategy was not agile enough to cope with the shifting ground you would have suffered the consequences.
This has been driven by Google's aggressive stance on search engine result manipulation and webspam. If you had SEO skeletons in your closet then they sure as hell came tumbling out after the infamous Panda and Penguin updates.
To clarify before we start, the growth figure I reference in the title relates to a 300% increase in "unique visitors" to the TrinityP3 website. This takes out repeat visitors which can be influenced by staff, consultants or agencies accessing the site for their individual projects.
It is difficult to manipulate either unique visitors or Google organic visitors so these can be seen as true reflections of the website rewards of our efforts.
TrinityP3 website results
First let's look at how various sources and Google Analytics metrics performed when 2011 figures are compared with 2012:

Unique visitors grew by 303%, Google organic traffic grew by 284% and Twitter and LinkedIn saw phenomenal growth.
Visitor growth looks like this in Google Analytics' Audience Overview data:

You need to know where your visitors are coming from so what were the most important sources of traffic to the website?

Anyone who doubts the market dominance of Google should do this little exercise using their own analytics. I have intentionally left out the long tail (lower traffic) of traffic sources – traffic from every Google geo-location in the world, multiple social bookmarking and smaller social media sites (StumbleUpon features quite strongly), trade sites – thanks Mumbrella, AdNews, Campaign Brief, and also visitors from colleagues' sites or strategic partners' sites among others.
Direct traffic indicates brand visibility and often comes from PR and offline strategies but will also include a healthy chunk of what is known as "Dark Social" which is traffic from social media sites, particularly Twitter, which Google is either unable or unwilling to share data on.
Now for the most important figures.
How has this growth in website traffic from a number of sources affected revenue?
This graph shows clearly what has happened in 2012:

As you would probably expect unique visitors is growing at a much faster rate than revenue but the overall trends are very clear. (I'm sure you'd love 303% growth in revenue but let's get real).
The actual revenue growth is 38% during what many are calling tough times in the industry.
Interesting?
How did TrinityP3 achieve 300% growth in unique visitors?
As I mentioned earlier we developed a strategy in early 2011 which was going to have three key targets. They were Search Engine Optimisation, Content Marketing and Social Business.
The symbiosis between these three marketing strategies became more intense as the project evolved and predicted the major changes Google made to its algorithm in 2012.
Technical compliance became compulsory, correct optimisation became a key factor, content finally became "King" and social signals balanced distrust around commonly used SEO link building strategies.
At the outset a commitment was made to be 100% Google Webmaster Guidelines compliant and to only use tools where they were approved by the various platforms we were using. By adjusting as we progressed to remain within guidelines at all times and to follow search thought leaders closely to pre-empt as many major changes as possible we have stayed ahead of the wave throughout the project.
If a month showed small month by month growth this was often followed by a record breaking month.
Analytics reports are certainly a pleasure to produce when the news is consistently good.
SEO or Search Engine Optimisation
SEO must be the foundation for any web based project. If your hub is not technically compliant, easy to crawl and index, does not have clear navigation, is not optimised in a way that clearly identifies the value of each page, then you really will have to work very hard to get a relatively small return on your efforts.
Early on in the process we discussed the limitations of the website CMS TrinityP3 was using and after investigation we agreed to move the site to WordPress as content was going to be the main focus of the website strategy.
WordPress is a highly effective blog platform and the SEO enhancements offered from the vast pool of plugins meant we could optimise the site and increase presence easily on a post by post basis.
WordPress enabled us to get the content indexed and ranked surprisingly quickly and it is common for a new TrinityP3 blog post to hit the top few positions on Google within 3-4 hours.
The website optimisation program followed a step by step process.
Business analysis to gain an understanding of TrinityP3's clients – Who are they? What phrases/ language/ jargon are they likely to use? Is there a difference between "usual" and "ideal" clients? What are TrinityP3's USPs?

Keyword research – we dug down using several keyword tools to look at both Australian and international traffic in key markets and from a comprehensive list we narrowed down to the very best keywords for each of the 60 plus pages on the site.
Website optimisation – we optimised metadata for each page. Title tags, meta descriptions and meta keywords (for internal search) were created for each page. Titles were page content relevant and meta descriptions were calls-to-action with keyword focus.
Addition of plugins to the blog to enable each post published to have the maximum impact.
Optimisation of blog post images with useful file names, titles, alt text and descriptions (search engines are still unable to recognise the content in images so far – apart from a test on cats – so these optimisation points are valuable)
Technical compliance was addressed at the launch of the new website. These are the issues tracked with Google Webmaster Tools:
crawl errors – how many pages go to 404 errors?

pages indexed – how close to total page numbers is this figure?
server connectivity – is the hosting package adequate and is the site online consistently?
robots.txt – no issues with Google accessing robots.txt? (this tells Google which pages you do not want them accessing and if they can't crawl this, Googlebot will not crawl a website)
links – no sign of any malicious attacks by spam sites? Anchor text looks natural?
HTML suggestions – this identifies accidental duplicate content to rectify
Content keywords – look for any aberrations in content keywords caused by repeated off-topic file names or site-wide off-topic phrases
Link building:
We committed to only using "white hat" link building strategies and this has paid off over the two year period. Google's two Penguin Updates in 2012 wreaked havoc upon the automated, low quality techniques that many SEO companies were guilty of.
As consultants we are approached to rescue non-compliant sites more and more… And this is a time consuming and expensive process.
Our link building strategy is reliant primarily on the production of high quality content and increased visibility in social media and trade press. No mass submissions, no content spinning, no low quality practices geared solely for links, no paid links.
This has kept TrinityP3 in the good books and has brought big rewards in site trust and authority.
There are insights in this post which detailed the mistakes marketers and agencies are making with their SEO strategies. It covers what you need to be focused on in order to have a highly functional website presence.
Content Marketing Strategy
Although the primary focus of the content strategy was the blog, TrinityP3 already had the foundations for further content formats set up on Slideshare and YouTube among other platforms.
Let's look at these first.
The TrinityP3 YouTube channel has grown over the past two years and now has more than 24,000 video views. Investment in high quality productions demonstrating TrinityP3's offerings and professional filming of speaking events have supplemented the many testimonials from agencies and clients.
Although traffic to the website is still low in percentile terms YouTube offers another format for potential clients to connect with the brand.
TrinityP3's Slideshare has been interesting. It sends almost no traffic to the website as you are unable to hyperlink from presentations. However, as an online branding platform Slideshare is extremely powerful and contributes greatly to Direct traffic as people copy and paste the website URL (more Dark Social visitors).
TrinityP3 presentations have hit the front page of Slideshare as "currently hot" on a regular basis and Top 10 ways marketers waste money has been viewed just under 6,000 times.
The TrinityP3 Blog has gone from strength to strength and any post is guaranteed to get healthy social shares and an impressive number of views.
Initially, Darren Woolley supplied all of the content and at three posts per week this was a huge undertaking for the MD of a company. (Darren has currently written 463 posts on the TrinityP3 blog!)
In early/mid 2012 we developed a multi-author strategy and worked with TrinityP3 consultants and influential industry experts to build a varied informational experience for  blog readers with relevant opinion pieces from a range of voices.
This increased the reach of the posts, added to social shareability and broadened the reader base substantially.
The rewards came in increased views for posts and monthly views for the top individual posts moved from being in the hundreds to over the thousand mark.
Social shares began to make it into the hundreds for popular posts and one post has been shared more than 300 times on Twitter alone.
Aside from the multi-author strategy and a demanding publishing schedule how else did we ensure high visibility for the blog?
These two posts give you an outline of what we were doing in our content strategy (the opposite of the mistakes identified within):
8 big content marketing mistakes marketers are still making
30 reasons your content marketing strategy is failing miserably
There are also a number of technical wins that you can capitalise on with a highly optimised blog:
title tags, meta descriptions, tags, categories to make crawling and indexing easy

optimised images
shortened, friendly URLs
a good social sharing plugin
recommended further reading (to reduce bounce rate)
heading tags in H1, H2, H3
a robust comment spam filtering system or three (and yes, we still get manually submitted spam from multiple IP addresses but 65,000 comments have been blocked)
Keyword strategies
Blog posts have the power to rank extremely well for specific keywords. I'll use a very popular recent post as an example.
3 ways to make sure that social media expert is really an expert is the most viewed post on the TrinityP3 blog ever. It is ranking toward the top of page one in most search engines around the world for keyword variations on "social media expert" and these variations have significant search numbers. So it continues to drive a large number of monthly visitors to the site months after it was first published.
Look at the social share numbers for this post – very healthy.
There are also a number of posts from 2012 and even 2011 that are bringing consistently high numbers of visitors to the site based on their keyword targeting.
If you are embarking on a blog based content strategy do not ignore the power that correct optimisation and good keyword research provides.
Remember, the prize is in the long-tail (multiple longer variations of your target phrases that demonstrate real intent by searchers).
There is however a  double-edged sword effect of the growing market presence of the TrinityP3 blog.
On one side this means that large sites are approaching us and inviting us to contribute content. We are having to be fairly selective and are politely turning down a number of invitations.
We are also approached by a large number of people who would like to write for the blog and we have to decline the majority of these to keep the content completely relevant and valuable.
The negative side of this increased presence means that we are also the target of a huge number of spammy guest post offers, multiple barely literate emails offering "top spot on Google", and a substantial amount of manually submitted SEO comment spam.
Unfortunately, that is the price you pay for higher visibility.
In SEO terms, posts on the blog are attracting (earning) a large number of natural links from high authority websites and curation platforms.
This adds to the snowballing effect of the content strategy and adds to overall authority in search.
And if you search a number of industry related terms on Google you will find that a large number will feature a TrinityP3 result toward the top. This is substantial brand visibility.
Blog promotion
Once we hit the publish button that is not the end of the story.
Each post is initially shared through multiple social media sites, is shared on the major social bookmarking sites, is syndicated through a number of RSS news sites, is added to pinging services and is now manually translated and published on TrinityP3's new Chinese site.
Then it is added to the social media content schedule to ensure it has continued exposure.
We have developed a formula for each of the sites depending on etiquette, speed of content sharing and user experience and this layers the content stream depending on popularity, age of content and topicality.
Social media strategy
The key emphasis was initially on LinkedIn, Twitter and Facebook on top of the already discussed Slideshare and YouTube.
LinkedIn is a key driver of discussion around content shared and with an increased presence, Darren Woolley's personal connections have grown to more than 3,600.
As is shown in the data earlier LinkedIn is driving a considerable number of visitors to the site. TrinityP3 also has a company page here and an Evalu8ing company page here. (please take a minute to follow them)
LinkedIn has developed over the last couple of years from a place where people hang their Resumés to an interactive business social media leader. Once people began to see the potential for content sharing and debate the true potential for the demonstration of thought leadership on LinkedIn became apparent.
LinkedIn Groups are one of the most effective ways to connect and share expertise and this is a strategy that is encouraged with all TrinityP3 consultants.
LinkedIn also bought Slideshare recently so you can guarantee that both these sites will continue to rise in influence
Twitter has been the next most successful social media platform for TrinityP3. Starting out with a following of around 200 at the beginning of 2011, TrinityP3 now has around 9,000 followers.
And yes, it is not purely about the numbers. TrinityP3 content gets retweeted/mentioned multiple times each day.
Twitter sends a substantial number of visitors to the site. The strategy is led by the sharing of TrinityP3 blog posts mixed with interesting links from trade sites, digital and inbound marketing blogs, social media thought leaders, advertising industry news and much more.
Conversations on Twitter are always interesting as the 140 character limit means messages are to the point.
Twitter has also been valuable at conferences as a really great way to connect with others attending events around the globe.
This has contributed to connecting with an international network of consultants and thought leaders and raises brand awareness for TrinityP3 in other markets.
Facebook – now Facebook has tripped up a couple of times since the IPO and most would agree it has become a less attractive option for B2B.
In its mad rush to provide return for its shareholders the powers-that-be seem to have forgotten why Facebook became so successful in the first place.
The new model of reducing business reach then offering to sell it back in the form of promoted posts/sponsored stories/pay-per-click advertising suffers from a great paradox.
If they are really successful with this monetisation, day-to-day users' newsfeeds will become nothing but brand marketing messages. Kind of like a TV channel with all ads and no programming.
How long before consumers begin to "unlike" brands in their droves?
Facebook was sending a large number of visitors in the first half of 2012 but this has been reducing every since. If Facebook does not change its strategy we will probably focus efforts on other platforms.
Google+ has become important because of the obvious connection with the monster of search and particularly because of Authorship. TrinityP3 search results have been showing  the very useful profile pic and numbers in circles for some time.
All of the predictions in SEO point to this becoming even more important as this year progresses.
Author Rank is hotly debated and if/when this becomes a reality the influence demonstrated by your Google+ page will have a direct influence on where posts you write appear in search results – more author authority = higher positions.
Other contributing factors
I have concentrated on the digital side of this project but of course TrinityP3 has been very active in a number of other areas. Georgia Suttie has been looking after design, marketing communications, the monthly newsletter, PR and wears a number of other hats which all contribute to both revenue growth and growth in traffic.
Jason Discount has looked after the technical side of things, from site development to plugins and everything to do with code including a couple of rescue missions.
The major Australian Trade sites have played their part by republishing popular posts or press releases.
Darren has been circling the globe presenting at conferences, judging and contributing to panels, meeting strategic partners and influencers and generally being a content producing powerhouse.
TrinityP3 consultants and our selected guest contributors have made the blog a leader in marketing management thought leadership.
It is a truly collaborative project and the results show the value of a high intensity SEO, social and content based project.
We are all looking forward to 2013's results.
Want more articles like this? Subscribe to our newsletter: