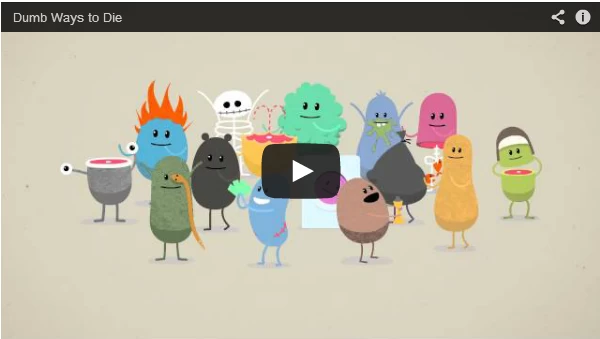 This post is by Darren Woolley, Founder of TrinityP3. With his background as analytical scientist and creative problem solver, Darren brings unique insights and learnings to the marketing process. He is considered a global thought leader on agency remuneration, search and selection and relationship optimisation.
The recent news that the Melbourne Advertising and Design Club (MADC) had suspended their awards this year, due to lack of support by the major Melbourne agencies, did not come as a surprise. In an industry with an over supply of creative awards, and award opportunities expanding annually, there comes a time for a natural rationalisation for those awards seen as less relevant.
I remember when I was president of the MADC there was a trend amongst media owners to create awards to engage creative people in their medium. But in the internet connected global creative village, where the latest and greatest work is seen by all around the world, these local or media or category awards are seen as less relevant than those where the work is judged on a regional or, more impressively, global basis.
Today it is clearly more relevant to be creatively the best in the world than simply the best in Melbourne, or Dallas or Timbuktu. So what has this got to do with a 'pitch' consultant?
Well beyond their role in attracting and keeping creative talent within an agency, creative awards are used by agencies in credentials presentations and new business pitches to prove their creative clout.  This got me thinking about what these awards actually mean and that perhaps instead of a creative clout score based simply on the number of awards won, the industry needed a new system, which I have called the CRANK Score.
Dumb Ways To Die was proclaimed
"The most awarded campaign in Cannes Lion history" by Campaign Brief on June 23, 2013
in a year when Cannes Lion  increased the number of award categories. Is it comparing like for like?
Creative Clout?
The industry has been using creative awards to measure creativity in advertising for as long as there have been creative award shows. The trade press will often fall into the trap of using a points system to add up the number of awards an agency has won in any year to determine the most creative.  The Gunn Report is considered one of the bellwether indicators of agency creativity and it uses a more sophisticated, but nevertheless flawed methodology to score creative awards.
Why is this flawed? Because the additive approach is a great way of recognising a single creative campaign, but it does not indicate the depth or breadth of creative excellence within an agency.

Take the excellent and well recognised "Dumb ways to die" campaign that has swept the creative award shows across the globe in multiple categories. If some of the trade journalists were to be believed, adding up the points for the awards won it would put the agency at the top of the global heap creatively.

In fact Australian Creative magazine proclaimed that "Dumb Ways has helped McCann win 500% more AdNews ranking points than the next agency down in both the AdNews agency and AdNews network rankings. That's 2,052 more agency points for McCann Melbourne than Leo Burnett Sydney." Are they saying that McCann Melbourne is 5 times more creative than Leo Burnett Sydney?
But does this make the agency more creative than an agency that has not entered every award show known, but has still managed to win as many awards across more campaigns and ideas across more of their clients? The real question is 'do you credit an agency's creativity on their ability to deliver one great idea or for consistently delivering great ideas?'
Agency Credentials
Often when reading through an agency credentials document or presentation, I get to the creativity page to be confronted by either a list of awards or in some cases just an award count. Cannes Lions – 4 Titaniums, 9 Golds, 12 Silvers D&AD 15 Yellow Pencils, The One Show etc. It's impressive.
Just like when you walk into the agency and see the rows of gold, silver and bronze lining the reception area, or the boardroom wall, or the wheelbarrow in the corner. But how often does anyone bother to go and check what they were won for and the dates when these awards were won? Creative awards have a best-by-date and if more than a few years old it is likely the team is no longer there.
New Business Pitches
Then there is the pitch itself. At some point in the pitch the agency CEO will make a statement like "We are the most creatively awarded agency in the country" and you know there is an asterisk and a disclaimer. (NB: They often substitute 'effectiveness' for 'creatively').
But interestingly, it is rare to see these accolades actually associated with the work that won the award. This is because the award tally is often more impactful and a less risky strategy than the work itself. If you show the work and the potential client does not like the idea or the execution, the number of awards won is irrelevant. Alternately, the prospect may love the ad and congratulate the agency on the award, only to say in the next breath that it is not the kind of advertising they want for their brand.
So better to just prove creative clout by showing the number of creative awards the agency has won and avoid these potential pitfalls.
But creativity and creative thinking are the foundation of great marketing and advertising. So there must be a better solution and I am putting my hand up to propose one that goes some of the way to address these issues.
CRANK SCORE
The basis of the system is the methodology tried and tested by The Gunn Report. They provide an explanation of the methodology here.
Basically you get points for qualifying at any number of recognised creative award shows and additional points for winning or best of category or show. There are even additional points for winning in multiple categories with the same idea. So there is nothing controversial here as many agencies use the Gunn Report rankings to promote their creative clout.
But here is where I propose a difference. This point score is then multiplied by a percentage of agency clients they have earned these points for against all clients on their client roster.
E.g. If two agencies have earned 100 points, but Agency 1 won all these points for one campaign with one client in a roster of ten clients their Crank Score is 100 x 1/10 = 10. And if Agency 2 won the awards for four clients out of twenty on their roster their Crank Score is 100 x 4/20 = 20.
In regards to the use-by-date of creative awards, I propose a half-life of one year. That means that points from the previous year are halved and halved again for the year before. More than three years old and they are worth zero.
Now according to George Box,  "all models are wrong, but some are useful". And I certainly do not believe this is right. But if creative agencies want to use creative awards to promote their creative clout, then there has to be a more useful model than the one currently used by many in the trade press and the industry. And before someone says marketers do not care about creative awards, I would ask you to explain the increasing numbers of marketers attending the big creative shows like Cannes (beyond the obvious junket opportunities).
I think it is more productive to come up with a better model, than to argue the merits of creative awards. Award shows are here to stay. Lets find a better way of finding meaning in these awards. I open the discussion to you.
P.S. I would like to acknowledge and thank James Welch for coining the phrase "Crank Score" and letting me use it.
Want more articles like this? Subscribe to our newsletter: