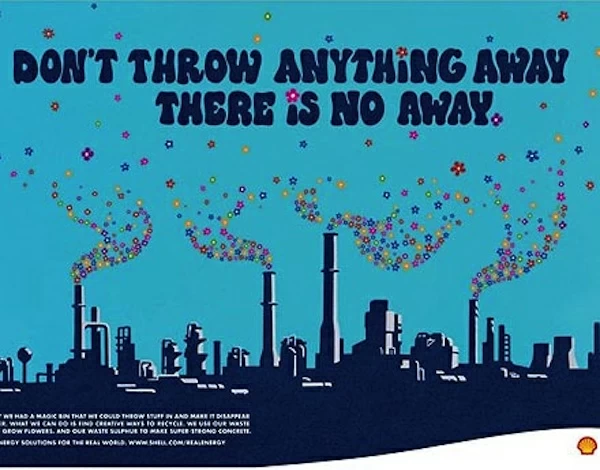 This post is by Chris Sewell, Business Director at TrinityP3. Chris has a wide ranging knowledge of all areas of the advertising and procurement world and specializes in helping companies understand the environmental impact of their marketing spend.
Six months ago I wrote a piece "Environmental Policy-with the current political hiatus should I worry?"
As a follow up, now we have a brand new government, I think you should bloody well worry!
What the Government's Environmental Policy seems to be
Putting on my pragmatic hat for a moment the new government continues to state that they will achieve a 5% reduction in emission target based on 2000 levels by the year 2020. This is a good thing surely. Unfortunately every other action or statement sounds far more like ideological posturing than a cohesive plan to tackle climate change.
With no liking for any policy with a slight tinge of Green, except the abolition of the carbon tax, will the electorate be content if business also does nothing?
Will the selfish society of consumers continue to spend on themselves without regard for the planet's well-being?
They might well do especially if our chosen leaders continue to shine such a weak environmental light on the future.
The good news is it seems that a growing number of consumers are now taking matters into their own hands. "If the Government don't have the desire to fix it I will do what I can regardless."
Indicators that show consumers are ready to act
 1. The media's tone on climate change has shifted.
Even the more liberal leaning outlets have softened their denier-loaded coverage. There is a healthier, informed debate taking place.
2. More people are talking about climate change.  
There are still deeply held beliefs based on ideological arguments but even these are less vitriolic than pre election. The recent unseasonal bush fires on Sydney's doorstep meant the water cooler conversations were about the climate.
3. The rise in voluntary consumer carbon offsetting.

Over the last few months we have seen a 20% rise in consumers taking matters into their own hands by offsetting carbon emissions from their on-line shipping (*source: Temando offset statistics August –October 2013). The voluntary offset market has been pulled from pillar to post as the politicians played with policies that affect our planet. Therefore a growing band of environmentally aware consumers seem to be picking up the baton that the government has carelessly dropped.
What business can do to take advantage of this growing environmental awareness
To put appropriate sustainable purchasing practices within your own business and all along your supply chain will require at least 6-12 months to get from agreement to initial benchmarking.
Depending on the complexity of your strategy, to move from this 'current state' to setting measurable reduction targets will then take another 1 to 2 years.
Business needs to grab the reins in the environmental area to ensure long-term survival. Corporates that wish to be competitive in 10-15 years time have to have a robust sustainability plan. That includes bringing their long-term business partners along with them. Just look at the publically available sustainability plans of leading companies likes of ANZ ,  Lend Lease, and Stockland.
The longer one procrastinates the higher the cost to play catch up becomes.
As carbon pollution increasingly becomes a hard cost as well as an issue of corporate reputation, understanding your company's current marketing carbon footprint today will not only help the planet it will also increase your bottom-line.
Contact TrinityP3 today to conduct an environmental opportunity mapping exercise to see what steps you need to start putting into place.
Want more articles like this? Subscribe to our newsletter: