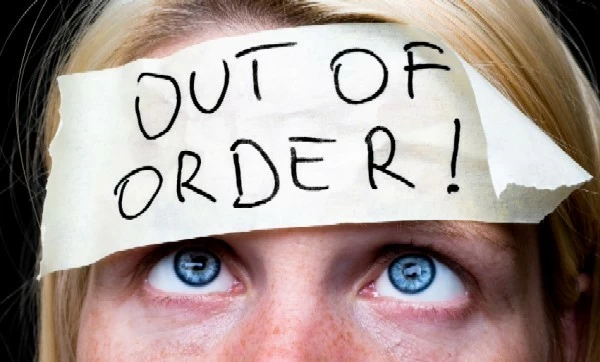 This post is by Anton Buchner, a senior consultant with TrinityP3. Anton is a lateral and innovative thinker with a passion for refocusing business teams and strategies; creating visionary, data driven communication plans; and making sense of a more complex digital marketing environment.
When I heard this Gallup statistic from a colleague a few months ago it got me thinking.
Really?
Are there seriously approximately 8.74M workers in Australia that are dis-engaged in their job?
When I delved into the definitions, I discovered that a worker who is "not engaged" is someone who pretty much just turns up to work for pay. They turn up, clock in and clock out on time.
This isn't necessarily a bad thing for a business, as the worker gets the job done. However these workers don't get promoted as they don't proactively go beyond their job role, nor tend to add any additional thinking or value to the business they work in.
On the flip side, they don't create much negativity with other staff. They're sort of neutral like Switzerland. So they're really not that bad. In fact I would say they're the backbone of business getting done at all and are offering huge value by simply doing what they do.
Imagine having 1,840,000 problems
The real problem area is the 16% of workers that, according to Gallup, are "actively disengaged".
That's approximately 1.84M workers!



These workers are the real problem area for senior management by impacting staff chemistry and ultimately business productivity.
Unlike the 'neutrals' mentioned above, 'actively disengaged' workers undermine the performance of 'engaged' workers. And they're not backwards in coming forwards to voice their unhappiness to anyone who will listen.
Have you come across people like this?
Well I have, and I can tell you from experience, that leaving these people to continue on their way in a business is a disaster.
Good management involves understanding why people feel a certain way and then creating a pathway to success. And as a manager, if you can't keep employees on the right pathway, then you're best to get them out of your business.
McKinsey terms the situation of employee management and engagement as the "war for talent". And Human Capital is fast becoming a competitive advantage for organisations.
So how can you help the "actively disengaged"?


For this post I'd like to challenge conventional wisdom and suggest a few ideas to re-engage employees.
At TrinityP3, we are regularly asked to assess internal teams, capabilities, structures and processes to understand how they can be more effective.
We also assess and evaluate external service provider relationships to identify non-alignments and areas of opportunity to create greater efficiencies and better working relationships.
The common theme that we discover is that disengaged people have lost their focus.
Generally, this is due to being poorly managed by 'busy' managers – allowing employees to drift off into non-aligned territories. Managers have failed to set clear goals, processes, check-ins and performance reviews in order to help the employee navigate down a path of success.
However it is also due to employees feeling empowered to do whatever they feel is appropriate to them. As we enter a world that is more #selfie-centric, disengaged employees have actively decided that they can blame others for a company's failings and focus on whatever they want. And worse still get away with it.
This is a big issue!
Management used to be able to give an employee a pay rise, or be nice to workers, which would create long term commitment and company loyalty. However now, with people having on average 10 jobs in their lifetime (according to McCrindle), companies are having to be far more innovative and creative in order to satisfy people.
The Australian workforce has rapidly transformed over the past few decades, not only changing towards professional industries such as IT, finance, technical and utilities, but also adopting a new level of flexibility and mobility.
Management must think differently
Here are 4 tips for improving employee satisfaction and re-engaging employees on the periphery:
1) Offer rewards and recognition beyond monetary
I have seen first hand, an agency in Sydney, that offers its staff regular neck and shoulder massages from an external health specialist. This is a great way to have a break and relieve a little bit of the daily stresses and strains.
I also heard about this new craze which originated in Sweden – Lunch Beat – one-hour lunch time dance events taking the US and Europe by storm. Workers can take a break, groove to some tunes, and dance in a day club to let off steam before getting back to work. As an Australian First, Melbourne is hosting Lunch Beat events throughout May. What a fun way to think differently and energise your staff.
Importantly it's also about recognition, where people are truly recognised for the work they do. This doesn't have to be company wide, it can be purely within teams where you create a feedback forum for people to realise what each other is doing. Often it is simply taking the time to listen to people and hear about progress that can inspire everyone.
2) Train managers to become coaches to map out employee progression
Disengaged employees generally feel undervalued, have negative opinions of their managers, perform less than others, have higher absenteeism rates and are less committed and satisfied with their jobs. So for me, these people haven't been coached properly. I like the 'coach' analogy as it makes management realise that not everybody has great skills, however everybody has potential to realise their specialist skills.
Management must map out a progression (or game plan) and then actively coach their staff. A great coach also sees the player as the important person in the relationship. So drop the hierarchy and flip roles around. Start coaching your staff to unearth their talent rather than act as their superior.
3) Implement training for managers with direct reports
Following on from 2) above, not every manager has been trained to be a great manager. So it's critical to implement training for managers with direct reports. Train them on how to manage relationships, conflict and behaviours. However also train them on how to get the best out of people – how to listen, evaluate and focus teams.
4) Structure functions that will stimulate employees not dampen their enthusiasm
And finally, set functions, tasks and projects that will stimulate employees. I see too many managers set their teams 'fire fighting' tasks to help answer a question from the big boss. Whilst staff will do it, these tasks are what I call 'tail-chasers', and take people's focus off their real tasks. Create more collaborative teams that can solve problems as a group rather than as individuals.
I recently had the opportunity to hear Ed Sanders from Google's Creative Lab speak at the AANA & WFA Global Marketer Conference about Glass Google and how teams creatively solve problems. Now I admit they're a bunch of propeller-heads who obviously are highly engaged, however the point is that Google has actively identified problem areas and created a team atmosphere to solve them.
So there you have it. Hopefully this post has sparked a few ideas on re-engaging your workers.
Remember to also monitor disengaged signals (absenteeism, negativity, under-performance, using mobile phones in meetings). And if you need some help or advice, we'd love to have a chat with you.
Want more articles like this? Subscribe to our newsletter: