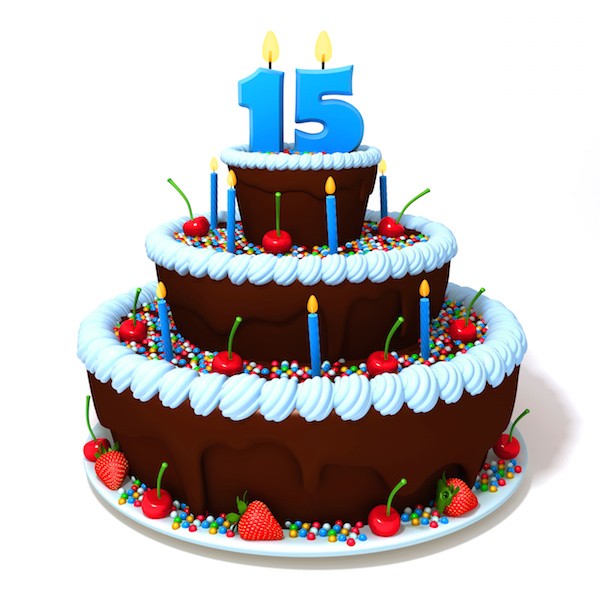 On January 14, 2000 we opened for business in Southbank Boulevard, Southbank, Melbourne opposite CUB. Today celebrates 15 years in operation and today we have offices in Sydney, South Melbourne, Hong Kong, Singapore and Auckland.
But 15 years ago the thought was not about expanding the business across APAC. It was called simply P3 back then and P3 stood for "Helping people achieve commercial purpose through the creative process". The concept of the business model had grown out of two experiences at the time. The first being four years on the management committee of the Melbourne Advertising and Design Club, the last two years as Chair. The second was my focus at J. Walter Thompson working on business development across Melbourne and Sydney.
The conversations with the MADC members at the time and the many marketers I met to discuss their business with a view to pitching for it, made it clear there was a gap in many relationships where an independent advisor could provide clarity and perspective to these issues and in the process increase efficiency and effectiveness. This was almost five years before I first heard of or met a procurement person operating in the marketing category.
How the times and work have changed
In those early days many of our projects were initially production related. But very quickly we became involved in agency remuneration, agency selections and with the purchase of Dennis Merchant's Media Benchmarks, media buying and planning consulting. Today we are still undertaking many projects like these, but we are also increasingly involved in benchmarking and restructuring marketing departments and functions within organisations, especially to facilitate the effective integration of digital, we are managing and structuring agency rosters on behalf of our clients and we are assisting with marketing budget and performance management.
The TrinityP3 blog commenced
The philosophy of TrinityP3 is and has always been "Knowledge is power". By sharing our knowledge with our clients we empower them to make more effective decisions on their marketing process. In April 2006 we took that philosophy forward and launched a blog to share our knowledge with the market. Prior to that we had produced a fortnightly and then monthly e-mail newsletter.
Looking back on the early days of the blog we clearly had a lot to learn. But to demonstrate what we have learned to date, I think the best way is to share the 15 most read posts of all time. This will hopefully show the depth and breadth of our experience and expertise over the past 15 years. So here we go, counting down a popular post for each year we have been in business, starting with number 15.
Counting down the top 15 TrinityP3 posts of all time
Posted on August 6, 2014 by Debra Giampoli
One of the things I most value is the growing global community we have created over the past 15 years and especially in the last eight years. This has lead to some terrific friendships and collaborations such as this with Deb Giampoli at Mondelez International. Deb has been a staunch advocate for the need to change the agency selection process in the US and Globally and she shared those thoughts last year on this post that got the attention it deserved. I look forward to Deb sharing more with us soon.
Posted on June 18, 2012 by Darren Woolley
My friend and colleague Denise Shrivell at MediaScope was showing me the many different and varied media options listed on her excellent media directory. She was recounting how frustrating many of these media owners found it dealing with mainstream media agencies. The issue appeared to be that while media agencies wanted different and innovative solutions, many of these media options were simply not in their scope of consideration. It was simply a matter of picking out a few of the more interesting ones to create this post.
Posted on October 5, 2012 by Shawn Callahan
Collaboration is a hot topic for marketers and business generally. How can we get the best performance out of the many and varied stakeholders and resources available to us? My long time friend and colleague, Shawn Callahan at Anecdote had done extensive work with building communities of practice to share knowledge and knowledge management. In this process they had studied the various types of collaboration applied within and across organisations, which he shared here a few years ago.
Posted on April 13, 2011 by Darren Woolley
One of the cornerstones of the hour rates model or the retainer model is calculating the hourly rates from the base salary, the overhead and profit multiple, divided by the total number of billable hours. There is some confusion regarding the formula and the methodology, so we decided to not just explain the methodology, but to build some online calculators for our website where people could calculate the agency hourly rates for themselves. It certainly is a popular page. Why not check it out for yourself?
Posted on November 6, 2013 by Stephan Argent
Our friend and colleague in the Marketing FIRST Forum, Stephan Argent, President of Argedia Group in Canada, was reflecting on the brands he had observed that had managed to reinvent themselves and turn around their fortunes. He put together this top ten that includes brands, actors, product categories and even a royal family as examples of what it takes to make a difference.
Posted on February 24, 2014 by Anton Buchner
Inspired by Stephan's post above, Anton Buchner, the digital and data expert at TrinityP3 decided to take the same approach to brands who had reinvented themselves in the digital world. Clearly a sign of the phenomenal interest in all things digital, his post comes in higher with more readers than Stephan's. A telling observation.
Posted on June 1, 2012 by Darren Woolley
Back in 2012 there were still a number of marketers and their procurement teams unsure of the difference between traditional media planning and buying and digital planning and buying. Why were the agencies wanting more resources to do the latter than the former? What was the difference? Of course it was not so straight forward as that with the rise of SEO, SEM, display, video and more. And since then technology has driven the trading desk and programmatic buying trend globally, changing the dynamic and the process once again. But at the time it was a good start.
Posted on September 18, 2013 by Anton Buchner
While many people are inclined to think of TrinityP3 as running creative agency pitches, and media agency pitches and perhaps digital agency pitches, the fact is we manage all types of pitches including PR, social media, experiential, data analytics, marketing research, strategy pitches and more. But it was after managing two call centre pitches in quick succession that Anton Buchner decided it was opportune to highlight the 5 top trends for call centre services and the associated pricing dilemma they faced.
Posted on January 23, 2012 by Darren Woolley
For a number of years I was invited by BizCommunity in South Africa to contribute to their trends for the coming year. And each year I would reflect on the trends of the year just gone and make my predictions for the coming year. It was a worthwhile exercise as it made me look beyond the surface of the work we had been doing to see the underlying forces in the market for marketing management. It was also fun to look back at the previous year's predictions and see how many of these eventuated. Obviously 2012 was a particularly popular year. Time to go back and reflect why.
Posted on October 22, 2012 by Darren Woolley
Whether you call it agency compensation or agency remuneration, it is clearly a hot topic here at TrinityP3 with 20% of the top 15 all time posts on our blog about the techniques for calculating it. And why not as often some of the most difficult discussions between agencies and their clients are regarding money. In the past 15 years we have built a rigorous and robust approach to agency remuneration that is fair, transparent and sustainable.
Posted on March 22, 2007 by Darren Woolley
An oldie, but a goodie. And one that comes up again and again as procurement, marketers and their agencies argue and discuss the 'right' number of billable hours in a year. It even led us to firstly build the calculators you will find on our website here and then from that to develop a Business Mobile Phone App that is available free on the Apple Store, Google Play and Windows. So how many billable hours are there in a year? Find out using the calculator or download the free app now.
Posted on December 7, 2012 by Darren Woolley
It was after attending an industry seminar on social media that I was inspired to write this post. I sat through a morning of people speaking on the topic of social media and all but one had mentioned that they did not use social media personally and then proceeded to give chapter and verse on the issues. When I Googled the speakers, or checked their Kred or Klout score many did not even have an online presence. It made me wonder if marketers had thought about checking the digital credentials of the speakers before they lapped up their pearls of wisdom. In the process it also got a lot a discussion from the industry on what is the appropriate way to test someone's expert credentials.
Posted on September 7, 2011 by Darren Woolley
Scope of work or schedule of work is a core premise for setting and measuring retainers as we believe outputs are more important than inputs. And value is more important than cost. Being able to define the outputs of the relationship proved a challenge as more marketers moved from campaign based to embrace always-on and real-time marketing, especially for content and social media. But by constantly reviewing, challenging and modifying our methodology to ensure it stays relevant and effective, we have developed a whole range of ways to define these outputs.
Posted on March 18, 2013 by Darren Woolley
Collaborating with Denise Shrivell of MediaScope for the past two years we have monitored the media market in Australia across advertisers, media agencies and the media owners. This survey and the results have been presented and discussed at Mumbrella360 each year and these have generated much debate on what are the biggest issues and challenges and what are considered the solutions worth pursuing. Media agencies today face some huge challenges and big issues around transparency, sustainable remuneration and data ownership. Working together with our clients we hope to deliver some answers.
Posted on February 21, 2014 by Darren Woolley
The most popular post is one I wrote early last year following a discussion with one of our clients where we were looking at the best way to apportion their advertising budget. But it is also a topic I pondered more than 15 years ago as a Creative Director at J. Walter Thompson. And that is how to get the best value out of a client's budget. As I said at the beginning, I could see there was a gap between agencies and their clients. This would often lead to a frustrating waste of time, resource and money. One of the key issues was setting the right budget for the job. Rather then trying to squeeze all budgets to get to lowest price, why not relate the budget to the potential return or the financial and strategic importance of the solution (top down), rather than working out what you want to do and then adding up the cost (bottom up).
Which approach is best?
The next 15 years?
The past 15 years seem to have flown by. But in may ways it has been a long journey from setting up the business on my own to growing it to the team of professionals we have today across Asia Pacific. In the process we have gone from being seen by the industry as a cost consultant to a pitch doctor and now a strategic management team.
Where to from here?
Increasingly the work we are doing is to help organisations and companies to restructure and align their marketing function to their strategic requirements, both today and for the immediate future. Both internally and externally. This means integrating digital seamlessly into the current structure and function of marketing and the business. It is ensuring marketing becomes the junction between the business product and service structure and the customer segments and engagement channels. Helping organisations and companies to deliver on customer centric engagement.
If the past 15 years were a glorious ride then hang on to your seat because the next 15 years promise to be even more challenging and exciting for all. I hope you come along for the ride.
Want more articles like this? Subscribe to our newsletter: