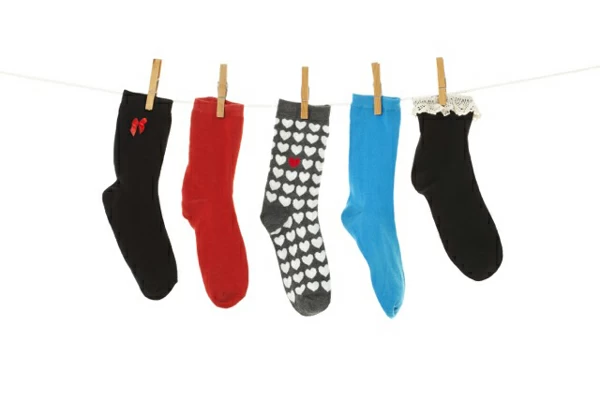 This post is by Anton Buchner, a senior consultant with TrinityP3. Anton is a lateral and innovative thinker with a passion for refocusing business teams and strategies; creating visionary, data driven communication plans; and making sense of a more complex digital marketing environment.
OK you got past the headline. Thank you.
I know this sounds like a dry and disjointed post already, however can I urge you to stick with me?
I'd like to roll up the sleeves and have a little chat about metadata.

The Australian Prime Minister, Tony Abbott, and his ministers, are out there talking about it. Albeit a little confusingly.
The Australian Federal Police (AFP) Assistant Commissioner, Tim Morris, tells us that "those with nothing to hide, have nothing to fear."
And former United States National Security Agency (NSA) contractor Edward Snowden, blew the whistle, saying that the NSA had been collecting and storing huge amounts of telephony metadata, including numbers called, and the time and length of calls but not their content.
So what the hell is metadata?
I often describe it as something similar to the library Dewy Decimal system which catalogues books based on subjects. However metadata is the data description and organising structure behind digital content but not the content itself.

It's more the digital footprint left behind after making a phone call, sending an email, tweeting, or using any other online application.
You could say it's the data about data. It can be descriptive, technical, rights based, or sustainable in the sense of preserving or sustaining information for later access or use.
However, metadata has nothing to do with the discussion of a phone call, subject of an email, or the name of a website someone visits. But, it does allow people to find if you've performed such an action.
For example a Tweet can be up to 140 characters, but the metadata behind it includes things like the time you tweeted, your location, the device you used, profiles of any people you mention, hashtags, and direct links to photos shared.
Ever lost a sock?
If metadata offers us humble human beings standards to organise and find things, then imagine if socks had a literal metadata footprint.
Imagine how we would simply locate and find every missing sock to our beloved pairs.
Ever bought a pair of socks online?
And if you've ever searched for a pair of socks online, then you'd appreciate the use of metadata in HTML web content, used by SEO experts – to carry this example further – to ensure that the description of webpages that contain socks rank highly in any search engine that you're using.
So where the bloody hell are you?
To coin a phrase from the Aussie chick, Lara Dingle, sorry Bingle, used in the controversial Tourism Australia Advertising Campaign, I'd like to ask all the marketers reading this "so where the bloody hell are you?"
Where are you when it comes to next generation website search on your website?
There seems to be so many websites that I visit these days with poor site search.
Meaning the overall website looks great but simply has too much content.
So being lazy, I use the site search bar to find stuff. And that's where I get a little disappointed. It takes me too long to find the right stuff.
Or worse still, I end up simply 'Googling' phrases to find content in a website.
Sound familiar?
You can set your metadata to serve up personalised content or alter ranking behaviours behind the scenes, creating a seamless and engaging experience for users.
Where are you when it comes to digital elevator pitches?
It's critical to understand keyword descriptions for pages, photographs, diagrams, videos and other content before you deploy a new website.
Think of it as an 'elevator pitch' telling people quickly and succinctly what to expect on a page of your website.
Have you spoken to your digital teams to understand the metadata for your website lately?
Have they used the right 'elevator pitches'?
If not, then here are 3 pointers to help you have an informed discussion.
1. Be accurate in your terminology and consistent in approach.
This not only helps your content to be relevant and found, but is critical for marketers in terms of analytics. Inconsistent terminology leads to anomalies in data and unreliable analysis. And no one wants egg on their face when you discover inaccuracy behind analysis.
2. Optimise your metadata for platforms and social services
By optimising metadata, you can control how content is displayed in search listings and across social media such as Facebook, Google+ and Twitter.
If you don't, then you may find that these platforms default to regular metadata making your content look pretty ordinary by dropping off images. So get to know what your development team has done in terms of establishing cross platform and social standards.
3. Maintain your metadata over time as you update content
Regularly monitor metadata to ensure that your metadata schema remains relevant over time. As you update specific content, you'll need to ensure that you are maintaining description standards. Does everyone in your team (including new recruits) understand what you've set up?
Data deluge
So, as if data wasn't enough to worry about. Now you need to think about the data about data – metadata.
Which leads me to ask you.
Rather than drown in this deluge does your organisation have a metadata strategy for people to find what they're looking for? Or do you have a lot of single, lost socks?
If you do have a metadata strategy, then who actually owns it? The Digital Team, an external agency or the Marketing Department?
TrinityP3 can help you unearth what's going on around metadata and other digital practices within your organisation. If interested, then ask about our Data or Digital Health Checks where we can assess the state of play for you.
So, what about you? Do you have a "sock " problem? I'd be interested to hear what your organisation is doing with your metadata.
To find our how TrinityP3 Marketing Management Consultants can help you further with this, click here.
Want more articles like this? Subscribe to our newsletter: