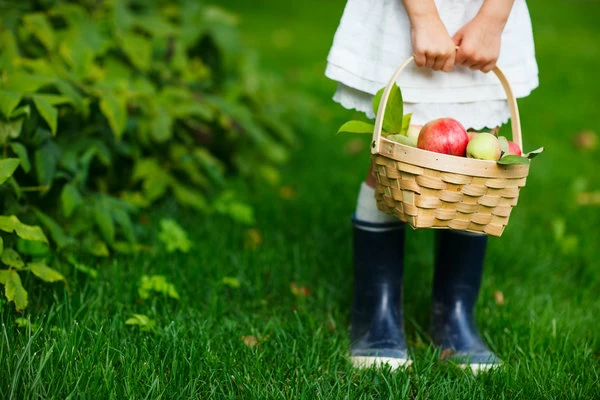 This post is by Midge Hand, Founder and Director of High Profile Enterprises and a Copyblogger Media Certified Content Marketer. Midge has been working with TrinityP3 on an inbound marketing strategy since early 2011.
When you saw the headline of this post you might have thought… oh no, not another blog about content!
Why is content so important? Because the Google God said so…
Google published several statements when they were just a few years old and some of them still hold true. One of them is:
"Focus on the user and all else will follow"
And Google has said that one of the best ways to follow this direction is to provide solutions through content creation to build your audience – this is assuming your website is a Google-friendly site.
As we all know Google does matter, there's no-one bigger and better when it comes to search.
Despite the other well-known search engines like Bing and Yahoo, Google has the market share hands down and is responsible for sending the majority of traffic to most websites. You can't argue with statistics.
Here's a screen shot where you can see Google is driving over 70% of traffic to the TrinityP3 site.



In February Google announced its latest algorithm update. This was projected to have a major impact on search results.
"Starting April 21, we will be expanding our use of mobile-friendliness as a ranking signal. This change will affect mobile searches in all languages worldwide and will have a significant impact in our search results."
Simply put, this means your site should either be responsive or you could have a mobile website. This way, user experience is still good regardless of whether the search is on desktop or mobile. Many websites will feel the impact of this new update. You can test your site here:
If you have a look at this screenshot showing data for mobile traffic, you will see that TrinityP3 currently has more than 18% mobile usage. And this is growing all the time.

Google will only send you search traffic if your content is of the highest quality regardless of what device the user is on. And the only way to secure and maintain this traffic is by producing exceptional content.
A quote from the Google God…
"Provide high-quality content on your pages, especially your homepage. This is the single most important thing to do. If your pages contain useful information, their content will attract many visitors and entice webmasters to link to your site. In creating a helpful, information-rich site, write pages that clearly and accurately describe your topic. Think about the words users would type to find your pages and include those words on your site."
Know your audience – this is often the missing piece of the puzzle
Before you begin creating any content you want to make sure that people are listening.
Are you talking to the right audience? Are you talking to anyone at all?

If you've ever had the feeling you are spending hours and hours creating content and nobody is listening check Google Analytics for proof.
And if you don't know who your audience is, do some research or conduct a survey and find out before you start. You will undoubtedly know who your ideal customer is, won't you?
You would be surprised to know that it is often only when you actually sit down and think about this objectively, you begin to build a persona of who your perfect customer is.
This is a great exercise to undertake as you acquire new information and it helps you to understand who they are and what their requirements are.
Included in this persona profile could be this information:
What gender are they, their age, their profession and type of work?
Where do they live, what city, country?
What are their interests, culture, lifestyle, hobbies, clubs and associations?
How often do they use your products/services and what else do they buy?
The level of service they expect
Their likes and dislikes
Their main form of technology, PC, laptop, tablet, mobile, other
Your perfect customer does exist, you just need to understand their pain points. Once this is established you can get on with creating quality content and customise it for them.
How to produce quality content for your perfect customer and Google
Writing quality content comprises many elements. One of your primary roles is to convey your message in a way your audience can understand and derive value from.
So how can you can produce high quality content and give both Google and your visitors what they want?
How do  you put more emphasis on the 'user' as Google suggests?
To get the most out of the time you invest in creating content and to offer value to your customer, connecting with your audience and making them aware that you are there to help them is where you will get the best results.
Show them how to find solutions to their problems. The content should be about helping them, not about marketing yourself.
Don't get on a soap box and start preaching or showing off. Support them with your guidance, show your integrity and personality and you will earn their respect.
The information you provide will enhance your reputation and strengthen your trust with them, enrich their knowledge and keep them coming back for more.
The digital age has made it very easy for us to capitalise on this great opportunity to write and share content and when you really invest in it, the finished product should be something you are proud to put your name next to. If it's not, don't publish it.
This quote from George Orwell the English novelist…

Your content should transition your readers from one juncture to the next with ease and interest.
Make it easy for them to digest. Sentences that flow are vital and you should never expect your audience to have to read anything a second time.
Most people only read word for word when they are totally interested in what you have to say. We're all time poor so we want to scan headings and relevant text, look for something that catches our eye, and maybe click on the link that catches our interest. We skip the rest.
This is nothing new!
We've done this all our lives with newspapers and magazines, only pausing when we find what we want to read further. Headings that lead the reader into the body of your content enable your audience to find what interests them.
I read somewhere recently that less than 20% of content is actually read on a web page!
In the words of the legendary copywriter Joe Sugarman…
"Your readers should be so compelled to read your copy that they cannot stop reading until they read all of it as if sliding down a slippery slide."
This message is as simple as it sounds, you don't need to over analyse or complicate things. If you specialise in a particular area of your business, then this is where you should concentrate your efforts – Knowledge is power!
People love to travel, so take them on a journey with your writing.
A picture is worth a thousand words

We are surrounded by images online and this gives us another medium through which to share our knowledge. We are very visual creatures and have the ability to process images at an alarming speed. Images grab our attention, draw us in quickly and convince us to read the content. They support the art of storytelling.
We can educate with images and often this is easier than ploughing through layers of impenetrable text, especially if we are tired and looking for a quick solution.
The old adage 'a picture is worth a thousand words' is very powerful as it implies that an image can say more to the reader than text.
Is the George Orwell image one of the first things you noticed on this page?
Always ensure your image is in harmony with your copy and using stock images is fine if they reinforce your message and if they do not fall into the clichéd images we know so well.
A blog post can be very memorable with the inclusion of a powerful message using an image. Images add vibrancy and interest and break up text. They work particularly well if you are selling a product and the better the image the greater the social shares will be.
Imagine posting something on social media without an image? Chances are no-one would even notice you!
Think about Pinterest – it's a collection of hundreds of thousands of images with links back to the sites. According to The Next Web there are now over 70 million users – sort of speaks for itself really – images create impact!
Create content with your customer's interests at heart and Google's words in mind.
"Focus on the user and all else will follow"
Optimise for Google and for different devices, know your audience, provide solutions and make your content look great. These will be the important first steps to growing your business results through increased organic traffic.
To find our how TrinityP3 Marketing Management Consultants can help you further with this, click here.
Want more articles like this? Subscribe to our newsletter: