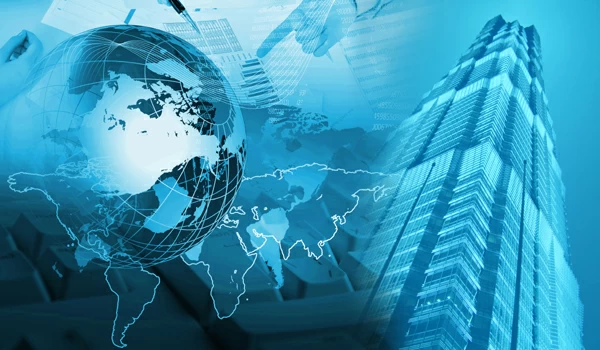 This post is by Areef Vohra, a senior consultant with TrinityP3.  Areef is the former Managing Director of Active International Australia. Prior to this role, he had a highly successful career in sales, executive search and media spanning more than 25 years. 
Corporate Trade, or Barter or Media Trading seems to be high on lots of agendas lately.
Today every Major Media Agency Network either has their own or is affiliated to a Barter or Media Trading company. Why?
Well because it can, when used correctly, provide powerful solutions to client's problems. It can also provide additional revenue streams for said agencies.
It's nothing new… Barter has been around for decades and is particularly mature in the US (where it is a multi-billion dollar industry) and the UK.
Globally, everyone from household brands to small companies have taken advantage of the benefits it can offer around restoring value to under-performing or obsolete assets.
So is it right for your company?
Well the answer to that question is never quite as simple as people would have you think.
First of all, you need to understand that there are many different models that are offered by the various companies out there then figure out which is the best one for your company.
I'll try and give you the short version here.
The Trade Credit model
Firstly, there is the straightforward Trade Credit model which is the oldest. Here you are issued with a 'trade credit' which is in essence an I.O.U issued by the Barter Company.
This can sit on your ledger and be offset as a prepaid expense to help balance books on write downs for under performing assets, excess stock etc.
Example: You have $500k of product that is obsolete, for which you are facing a write down of  $350k. The Barter Company will issue you with $500k of 'trade credits' to purchase said product (Which they will onsell in accordance with your stipulations). This $500k credit is to be spent on services they provide (predominantly media). You restore full value to your product and use money you were going to spend on media anyway to do so.
A variation on the above is that the Barter Company will guarantee to purchase the obsolete stock at full book value as long as you guarantee to place a certain amount of media through them.
Example: Company X will buy your $500k of obsolete stock at full face value after you have placed $5M of your media spend through them.
The Cross Purchase model
There is also the Cross Purchase model.  This essentially requires you to place a portion of your media spend through the Barter Company and they in return will purchase a guaranteed amount of product from you, thereby assuring you of immediate R.O.I.
Example: Client X lets a Barter company place $500k of media spend through them. In return the Barter Company will guarantee to buy 25% of that spend back in product thereby providing a guaranteed ROI even before consumer purchases.
The Media Trading model
Finally there is the Media Trading model that is the most simplified of all. Simply put, you will be provided with incremental benefit for every dollar that is placed through the Media Trading entity.
Example: Place $1m of your media spend through the Media Trading or Barter Company and you will be provided with a 10% rebate in the form of additional media, cash or additional agency services.
I also have to say here that all Barter/Media Trading companies will guarantee that your media will be bought in cooperation with your planning and buying agency and at your specific performance benchmarks.
The above models are the most commonly used models but a variation and or combination of one, two or all is not uncommon.
So how can it possibly work and how can they make money?
Well here is the clever bit.  Similar to Trading Desks in Digital Media, the key is to buy the media for less than the client will pay whilst maintaining quality and performance parameters.
Barter companies, in essence, take long positions on the media market. They work with Media Owners either providing up front cash injections or the promise of new money to the market or increased share or anything that would be seen as a commercial trading advantage.
For this they negotiate a cents on the dollar margin (off clients negotiated rates) which can be anywhere between 10% -30%.
Example: A Barter company agrees to place $4m of new, incremental or commercially advantageous revenue from its clients to a media supplier. However for that  $4M the Barter Company wants a discount of 25%. 
The onus is then on the Barter company to find clients to take up that volume. Once they do that however, they have created $1M in revenue for themselves. It is this revenue that is then used to rebate clients, buy product or obsolete stock (which they will then on sell) and also create profit for the barter company.
So on the surface, everyone wins and clients get to recover value or add ROI through media spend that they were going to use anyway.
Simple isn't it? Well yes and no, and this is why I started this with a question.
Be aware of the caveats
Most clients when presented with this would be keen to take advantage of Barter to help solve business problems. However there are a few caveats that you need to be aware of.
Work on a 90/10 equation
The first thing to be aware of is that if you have $500k of 'trade credits' on your books you can't just place $500k of your media spend through the barter company and balance the books. The margin with media owners of between 10-30% just won't allow that.
A basic rule of thumb is that you will need to work on a 90/10 equation, with 90% cash and 10% trade credit. This is fine if you have an annual media budget in the 10s of millions because you can get through the $5m required to recoup the $500k relatively quickly.
However if your media spend is lower than that it may take you a few years to get through the trade credits. The question you will need to ask yourself is "am I OK with that?"
What do the words "commercially advantageous" mean?
The second thing to be aware of are the terms the barter company has with media owners and the words "commercially advantageous".
If you have a $10M budget and have always spent all of it with Seven, don't expect them to agree to work with a barter company for any of your media.  Why should they? There is no commercial benefit in that.
What does that mean? Well it means that if you have specific media partnerships and have always had them and will continue to do so or have annual negotiations and lock down spends, then the extent to which you can engage with a barter company will be limited by the flexibility of your media plans.
As a rule of thumb in an ideal world you should be able to work with a barter company on between 10 -20% of your total media spend.
However, there are media owners that will work with Barter companies and media owners that refuse to do so. Knowing who will and who won't and what that means in the context of your media spend is also crucial to deciding which model will work best for you.
So the answer to my question "Is Corporate Trade right for you" is not as simple as a yes or no.
The answer is probably (depending on quite a few variables) – how much you know about those variables will dictate when, if and how you should engage.
To find our how TrinityP3 Marketing Management Consultants can help you further with this, click here.
Want more articles like this? Subscribe to our newsletter: