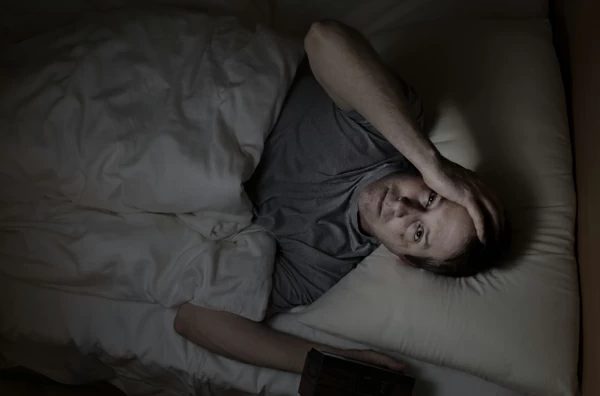 This post is by Anton Buchner, a senior consultant with TrinityP3. Anton is a lateral and innovative thinker with a passion for refocusing business teams and strategies; creating visionary, data driven communication plans; and making sense of a more complex digital marketing environment.
Many marketers have been confidentially opening up to us as to how confusing and conflicting all the digital, data and technology advice is these days.
On the one hand they tell us that they trust their agency partners. But on the other, they are being bombarded every week by a myriad of alternatives.
Many are finding it increasingly difficult to know where to turn.
If they ignore their agency partner, then they feel that they're putting the relationship at risk.
And they're also battling with their internal IT team who are often making direct contact and decisions with alternative platform vendors and software services without aligning to marketing's interests.
Sound familiar?
Independence
Being ex-agency, I do want to stress a caveat. Don't get me wrong. Digital, data and technology agencies have great advice to offer. They can solve many of your marketing problems.
However, the challenge is that sometimes they're limited in their view as they're trying to sell their own solution or partnership.
Stress reduction from the digital dozen
Having turned to independent consulting, I've learnt that marketers value independent opinions and assessments without the feeling of being 'sold' another technology solution.
TrinityP3 has over 20 consultants with expertise in a wide array of sales, marketing, and media disciplines. My focus, along with 11 other consultants, is helping marketers make sense of the confusing digital & data landscape.
You can reduce your stress levels by confiding in any of us. We may reinforce that you're on the right track. Or help you open prickly conversations with existing partner agencies and vendors. Or we can simply arm you with an unbiased view of new solutions in order to make an objective decision.
So, I have focused this post on 11 areas that marketers are talking to us about in regards to digital, data and technology – visualised in this new graphic – along with a quick overview as to what we're finding.
Click on the graphic to see the full version.

1. Data management and infrastructure
Once you delve into most organisation's infrastructure it starts to resemble a bowl of spaghetti. Patches and software integrations built on legacy systems. And with the massive amount of data now being collected, marketers are getting more and more frustrated when trying to get a single view of customers.
However you don't need to rip and replace. You just need to be smart about the questions and approach within your organisation:
Which platforms are best for your business versus the customer?
Do you need to lock into expensive annual licence arrangements, or are you simply ticking a box with an expensive, high profile vendor to look good?
What is the technical support actually delivering in terms of benefits for the time allocated, or is it simply serving to keep vendor staff employed?
How can you successfully integrate customer behavioural data and other new data sources without changing database structures?
What does success look like for the entire organisation?
2. Web development and content management systems
Development can be a licence to print money as well as a cesspit of complexity that many marketers choose to ignore.
In assessing cost estimates, there are often senior, mid weight and junior resources being allocated to projects to simply put head-hours on an estimate. However when you identify what has been scoped and what is actually required there is often a mismatch.
You can do a straight-forward calculation to equate the total hours to a daily level across the specific time period that development has been allocated within a project plan. Sometimes this comes out to be 14 hours a day on average for a full time resource. In which case you've unearthed a problem, as well as found cost savings to negotiate with your agency.
If you're interested in comparing your agency hourly rates with industry benchmarks, then use our handy Ad Cost Checker tool here: adcostchecker.com

Same goes for content management systems. I reviewed a CMS quote recently and discovered the supplier was charging for activity that was actually out of the box. They were trying to sound knowledgeable to get an estimate approved.  We armed the client with discussion points to clarify, and then took part in the conversation to reduce the estimate to an acceptable level.
3. Marketing automation & deployment technology
Automation has been a hot topic of conversation with us over the past 12 months. How does Marketo really differ from Eloqua, Silverpop, or Salesforce? And what are you really paying for?
One client started a project with us with the objective of assessing marketing automation solutions for their business. However it felt like a tick off the list of things that a modern day marketer must do, rather than the right solution for their stage of digital and data maturity.
We helped confidentially steer conversation back to business objectives, the level of customer centricity that the organisation could realistically achieve, and an approach to most valuable and prioritised customer data, as well as success measurement. All before looking at automation technology.
When assessing automation and deployment technology here are 4 tips:
Be clear as to what you are wanting to achieve
Be careful not to fall into the trap of simply sending more and more communication because you can. Be clear on how you are building quality and mutually valuable relationships throughout a customer's lifecycle
Be clear as to what portion of the technology you can actually utilise
Pay fair value rather than over-invest in a future state (that's often never achieved)
4. Loyalty & CRM technology
Many loyalty and club marketers have struggled to identify the right technology for their business.
It has been a minefield moving away from plastic cards and paper tracking to Apps, mobile payment solutions, and new point of sale systems.

One of the key watch-outs is to ensure that you have accurately projected the level of take up versus regular engagement. These are two very different measures.
For one client who was exploring pre-ordering, I highlighted statistics for local and global brands. And then calculated a 3-year ROI with their finance division based on marginal contribution to highlight that they were significantly overinvesting in a proposed agency solution.
5. Social media monitoring and social media management platforms
It's scary. It has been a decade since the rise of mass social media. And monitoring platforms have moved from basic sentiment and keyword tracking to real-time assessment of connected conversations, and the location and profile of highly engaged brand advocates.
All designed to spark better strategies and improve your decision making process.
However when looking at social media monitoring tools it's best to start with a short list of how the tool is going to be utilised for your brand. Plus make sure that your sales, customer service and insight teams are all aligned to it.
We see many digital marketers operating in their own social silo, rather than operating in a collaborative construct within their organisation.
It's also easy to drown in a mass of social statistics that actually make it harder to identify impactful insights. They often lead silo social marketers to execute what I call "reactionary knee jerk marketing madness". Remember social media monitoring tools are designed to simplify your marketing, however they should also help you drive your business forward.
One client was so excited to show me all the things their selected tool could do, but fell silent when I asked "so what 3 insights have you gleaned that have delivered profit growth to the business?"
And when it comes to the question of which social media management tool is right for your marketing department, it will depend on what outcomes and success measures you are aiming for.
Open source systems can be fine. However some proprietary tools can integrate with wider data sources to give you a more holistic view of customers.
It is also critical to have a clear view of why you are wanting to publish content with the frequency that has been recommended. Have you considered asking what your customers would prefer?
6. Demand side platforms (DSP)
Programmatic buying is revolutionising the media industry. Supposedly it allows you to buy more optimal media at a more optimal cost. However often this means buying at low cost without a measure of quality.
One client, who was testing Double Click (Bid Manager) against DataXu and Turn, hadn't clearly outlined how the tests would be measured. They were heading for comparing apples with grapefruits. Worse still, they hadn't applied any quality traffic measure which was critical to the subscription side of their business.
Also be aware when signing supplier agreements, that your click traffic data may be being aggregated by the vendor to build a total market view, rather than being 100% confidential to your arrangement.
7. Analytics and business intelligence tools
Are you really a SiteCat convert? Have you implemented it correctly, been fully trained and then only applied 5% of the training?
Or have you given Tableau access to your marketing teams only to find out that no one is using it?
I don't really need to tell you that there has been an explosion of data over the past few years. According to IBM, 90% of the world's data has been created in the last 2 years. And this statistic is already a year old.
And all this data equates to around 2.8 zettabytes (ZB) or 1.8 trillion gigabytes (GB). To put it in perspective, if you imagine a regular coffee is about one GB in terms of volume, then a ZB would be about the same volume as the Great Wall of China. So today we would have data amassing over 3-times the Great Wall of China.

So trying to select BI tools and analysing data has become harder and harder.
However we typically start a conversation with these questions:
Why are you reporting on the data that you are currently storing?
How is analysis informing your marketing strategy?
Which data sets have been prioritised for success?
The end state is to ensure that your business and line managers understand the value that can be derived from analysis. And the real value for marketers is making sure that clear objectives have been set to guide the direction of analysis.
One client we worked with in the content publishing space had super intelligent analysts, however the presentation of the results was a disaster.
They were churning out endless reports with chart upon chart of analysis. Yet, there were no actionable insights.
So one of my first questions to them was: What are you doing with all this analysis? I felt like a tumbleweed was about to roll through the boardroom due to the silence.
The CMO agreed and was totally frustrated by being bamboozled with all the information. So we helped guide them towards a more effective analytics structure and framework for success.
8. Targeting and retargeting
A good news story…
One client needed our help when it came to targeting and segmentation, however they didn't when it came to retargeting. They were highly proficient and utilising Criteo as part of their overall mix of technologies.
Criteo, if you haven't used it, allows you to serve more relevant and personalised ads to people who have been browsing your website content. It's based on machine learning and predictive algorithms to make sense of massive amounts of data and user behaviour.
Chances are you have been targeted in this way. For example if you have been on an ecommerce site but never bought, you may have seen an ad for one of the products that you viewed whilst reading an article on another website.
Or maybe if you're in Facebook you've been amazed that a holiday destination ad appears after you have been searching for information about that same holiday. Yes you have been 're-targeted'.
And it's highly effective.
The client we were working with was seeing significant lifts in their conversion rates and overall display advertising performance.
9. Search engine optimisation (SEO) and content analysis
Thanks to Google's algorithm, SEO is an ever-changing beast.
In fact our SEO expert, Mike Morgan, has written extensively about it in Chapter 1 of our Ultimate Guide to Digital Marketing in a Data-driven World,  (or download the full guide here).
When it comes to SEO, we help clients decide whether to outsource or insource. As well as demystify jargon and establish processes to align teams, expectations and outcomes.
It is important to align SEO, paid performance, content marketing, and social media activity. Learnings from one should become inputs for the other.
Plus make sure you extend beyond the digital arena to incorporate your sales teams and customer contact centre.
One client I worked with was so focused on measuring the effectiveness of their website to deliver on usability test results that they had forgotten what the business was actually trying to achieve. They were heading in a direction without applying business goals and measures to assess content and SEO effectiveness in terms of advocacy and conversion.
Are your digital marketing teams truly aligned when it comes to processes, responsibilities, project execution and learnings?
Or is your gut telling you that some of your team are trying to pull the wool over your eyes?
10. Product ratings and recommendation technology
Publishers and other product led organisations use recommendation engines such as Outbrain to recommend links to relevant content with the aim of increasing site traffic to their properties.
Product and service sites have started moving beyond rating and reviews to now understand individual customer service and staff ratings in order to improve their offering. Here's a new employee rating App that we discovered recently.
Also just launched is ToolScorer. It has been "designed by marketing professionals for marketing professionals". ToolScorer allows you to research and assess all the myriad of tools out there.
11. Tagging
Managing website tags is fundamental to digital marketing. And I'm sure you know the basics of tagging – a snippet of JavaScript code that allows you to track online performance.
However do you know what you are paying for when your agencies are charging you for tagging? Are they marking a third party system up? And have you established clear governance?
Whilst tag management systems make it easier to manage workflow and updates as you add / remove web content or release new versions of your site, there are a few watch outs:
Do you know if your IT department review and QA tags prior to them going live?
If you're relying on Google Tag Manager, then you obviously don't need to worry about cost because, like Google Analytics, it's free. However you need to understand how it deploys the tags in order to track all your desired activity. Especially when undertaking A/B testing, personalisation, product recommendations or needing multiple snippets of code in different locations of a page. And there will obviously be a lack of technical support should you require it.
Tracking specialised events within your website will require additional code in what's called the "data layer" in order to keep the data separate from other elements on your website. The "data layer" means additional code in the HTML of your pages that is typically implemented by your IT department.
Don't put all your eggs in one basket. Be careful if one person within your IT department or agency has all the knowledge. What happens when they are sick, or go on leave, or worse still, leave the company with all the IP? There are significant intricacies when it comes to understanding effective tag management and it's often better to have two or three staff across all the detail.
Establish an ROI for tag management. If you're interested to delve into detail about tag management, then "The ROI of Tag Management" by e-Consultancy and Tealium is a good one. You can download it for free here.
Still awake?
Well hopefully you haven't fallen asleep. Then again, that was the purpose of this post. To help you sleep better at night rather than stress about conflicting data, digital and technology advice.

I'd love to hear your thoughts on why any of the above areas are keeping you up at night. Rest assured you're not alone. Feel free to send me a direct email (anton@trinityp3.com) or simply add a comment below and I'll reply.
Want more articles like this? Subscribe to our newsletter: