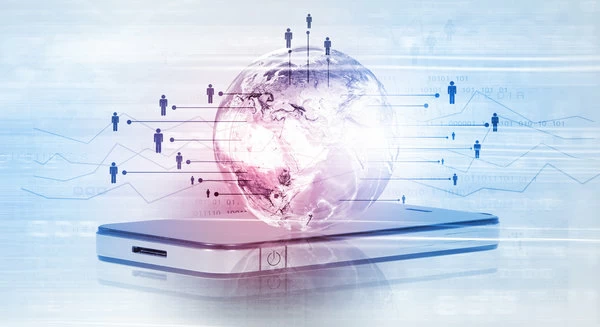 This post is by Kylie Ridler-Dutton, Marketing Management Consultant at TrinityP3. Kylie is a discipline neutral specialist with consulting and implementation experience spanning across retail, alcohol, utilities and telecommunications.
In 2015 much of the work we conducted as TP3 consultants was to work with marketers and their teams to develop strategic marketing frameworks, roster models, and campaign process optimisation to allow better alignment with agency partners and ultimately deliver stronger marketing output to their brands.
In this post I discussed and asked for a POV from Kristie Asciak. Having worked on some of the leading brands within the alcohol industry over the past 12 years. Kristie is well known within the category in her roles as a Marketing Manager and communication specialist working on integrated campaigns and who has seen the shift into a highly technology driven environment.
The pace at which marketers need to be communicating with consumers in the technology driven environment is challenging. Kristie discusses the challenges below for both advertisers and their agencies in such a fast paced industry.
Has technology impacted the campaign launch?
Kylie:
What are the pressures when launching a campaign nowadays in comparison to maybe 5 years ago?
Kristie:
Over the last five years there have probably been three big changes in relation to campaign launch pressures that I would note.  Though whilst we're talking 'pressures' they're all changes that are having a positive impact on our industry and our campaigns, which is a great place to be.
Firstly, there's more importance placed on campaign launch, or executional excellence, full stop.  
Five years ago senior management primarily spoke to marketing about strategy and concepts.  Approvals stopped at brand plans and media schedules.  Fast forward five years and I've listened to entire businesses being addressed on the importance of working with marketing to get execution right.  
That sort of focus brings with it pressure regardless of how other stuff like technology or consumption habits change in the market place.  But it's great for marketing teams.
Integrated campaigns rely on razor sharp coordination of any number of touch points, a number of which are not necessarily governed by the marketing team themselves.  Top down emphasis on getting this right business wide is a gift, and even more so when you are working on a campaign that includes B2B and B2C.
The second area of change has been the impact of digital.  I loathe to list it because it's a much covered topic by every blog, marketer and Nostradamus alike, but it really has impacted campaign launch pressures.  
The potential of what marketers can do using digital technologies, especially to get the most out of integrated campaigns, grows every day.  That's super exciting but also an ever changing form of pressure: the opportunity for messaging is only limited by the quality of your programmatic buy which, once launched, then needs to be monitored and optimised.
I know of one telco campaign that had in excess of 200 different creative executions! Social media requires on-going content as well as daily moderation; and all very resource intensive to be paid for by a shrinking budget!  
The last is speed to market and test and learn mentality.  Gone are the days when you would systematically sign off an annual brand plan, execute it, review it and then plan next year's in an orderly fashion.  
Marketing teams today need to be nimble, flexible and fast paced.  It's multiple cycles in the air  – plan, trial, review, refine and roll out or re-plan – be it a whole campaign or any individual activity within it.   
There's not much value in a blue print anymore and things like stakeholder management, internal communications, budget management and campaign measurement become both more complex and critical.
Has technology changed agency briefs?
Kylie:
How have briefs changed for you over recent years with technology and staying relevant to consumers among marketing mediums?
Kristie:
To be honest the actual brief hasn't really changed at all for me over the years.  I mean the process of the brief itself hasn't been impacted – succinct, engaging, SMART… all of that.
Regardless of the number of mediums used or the impact of technology the starting point is still the same – who are we trying to target and what's our strategic question. The rest is detail.  
What I do think has happened is that more publishers and tech businesses are working directly with clients rather than just through agencies.  Not to say there are more people at the table for every brief, but there are definitely more relationships and the lead agency isn't always a creative or media house.
Technology and social media moves at such a fast pace it's near impossible for any single business to stay abreast of everything.  It makes sense that to get the best ideas out there – whether you're buying or selling – you expand your network and sometimes that means going directly to the source.  
Some agencies are trying to meet this demand by buying up A to Z of technology and marketing services, but this gets into the next question.
Is the brief process working?
Kylie:
Are marketers giving the right brief to their agency and are agencies responding appropriately?
Kristie:
This is a hard answer to conclude on.  Every agency is different and sometimes it's the team that impacts the response.  One thing I can say, is that I ensure that I'm clear on the skill set on each agency partner and clear with them on the role I need them to play – something I've learned through the odd fail in agency management.
There are a lot of agencies that have a huge network – owned or through informal partnerships – and can technically deliver on any aspect of a campaign.  This is what I was referring to at the end of the the last question.  These networks however aren't always the teams you want executing your work and its hard to know where one fee stops and another starts.  
So a lot of time, effort and budget can get wasted by giving agencies an integrated brief if you aren't clear on who you want them to work with and how – especially when it comes to budget allocation.
At the end of the day I think the onus is on the marketing team to communicate how you want your agencies to respond.  Or even better to work with them as a team rather than expect a "ta-dah" response that might miss the un-communicated mark.
Kylie:
The brief, this is where agencies need to review how they approach the brief and the internal process to get it right. It is no longer top to bottom; true integration needs to be seamless throughout the creative process and not an after thought or 'nice to have' add-on to the creative idea.
This has been an area TrinityP3 has seen the majority of work in 2015, working with marketers and agencies alike to review their processes as well as their skill set to ensure everyone can deliver.
What are the common campaign mistakes?
Kylie:
What are brands getting wrong or what mistakes can you see in campaigns?
Kristie:
There's a lot of great stuff happening out there at the moment, but one of the things that always gets me thinking "why?" is this notion of content for the sake of content.  
I think that filling the 'Facebookyoutubepinterestinstagram White Space' has become overwhelming for some brands and the content isn't really adding any value or connecting with an audience.  
Aside from harming the brand and alienating consumers it's also a waste of budget and resources.
The other thing I see are brands that underestimate their consumer and over brand content.  
Talk to any consumer about your brand, especially the younger market, and most people can detail your marketing strategy back to you.  They know when they are being sold to, so you don't need to scream your brand at them – put more emphasis on creating something that will engage and draw them in.
Content strategies have so much exciting potential for me, particularly native, and I think there's a lot of campaigns out there missing the mark.
Kylie:
So again highlighting the importance of a good strategy and brief from marketers, and an effective process framework the agency has to deliver from. Both share the importance of collaboration to review and get this right before wasting budgets.
This has really been a focus for marketers in 2015 and why we are working directly with our clients to re evaluate and assist in ensuring the right partnerships are in place.
Read about TrinityP3's Marketing Business Alignment Service here
Want more articles like this? Subscribe to our newsletter: