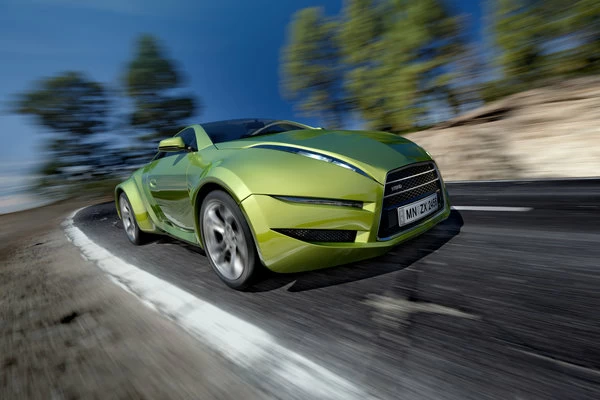 This post is by Rakhal Ebeli. An award-winning journalist and presenter, Rakhal founded content marketing and brand journalism agency, Newsmodo in 2012.  He also hosts The Brand Storytelling Podcast
Everyone loves content. Content is great. Content is king. Content will improve ROI and build customer loyalty. And it's true. Content does do all those things. Content is the future of marketing.
But in this discussion, one very important factor is often missed.  The industry is so busy, so overwhelmed with enthusiasm that a crucial question is overlooked – how do you create content?
Agencies and marketers do not need more reasons why they need content marketing.
What they need is a formula for effective, efficient content creation.
But as with anything, there are lots of formulas and strategies. Content creation depends on many factors – your brand's needs, size and resources. And it will probably change in time in response to different technologies and trends.
Here's the good news – there is a way that works. It may not be a magic, one-size fits all formula but I see it as the closest thing to a Goldilocks solution. I call this hybrid content creation.
What is hybrid content creation?
Hybrid content creation combines the vision and direction of an internal marketing team with the scale and storytelling skills of an outsourced creative team.
One side sets the brief, parameters and overall concept. The other researches, plans and executes the project.
The basic premise is simple – nobody knows a brand better than a brand manager. And nobody knows how to write better than a professional writer.
Today you often see marketing teams scrambling to write blogs, organise editorial calendars and think of new, interesting, creative article ideas. This puts a lot of pressure on the team. Not only do they have more work, they are being pushed out of their comfort zone and area of expertise.
The idea behind hybrid content creation is to take advantage of people's specific skills and expertise. In other words, don't squeeze a brand manager into the role of a writer or editor.
While it's great to encourage people to diversify their skills, you don't want them to feel their real talents are going to waste. I'm sure for instance Roger Federer is also really good at golf – but why would he train for a sport that is not his passion or does not make best use of his natural skills?
The same applies to content creation. This is not to say that marketing managers shouldn't write – it's always good to have an insider's perspective on the company – but that the onus and pressure of content delivery should be on writing professionals. Let marketers do what they do best and shift the focus on delivery to a trained outsourced team.
This model is about balance. A well-crafted piece of content is useless if it does not meet the brand objectives. Hybrid content creation depends on the vision of the marketing manager to provide an understanding of the target audience, brand values and goals. The outsourced team then complement this with their understanding of writing tone, style and editorial nuance.
If both sides do their part the result is effective, clean, on-brief content that engages the target audience and increases ROI. In this respect hybrid content creation is the best of both worlds – it's the labradoodle of content creation, the goldilocks solution that balances brand virtues against outlander flexibility.
How does it work in practice?
There are lots of ways to integrate hybrid content creation into a broader marketing strategy.
The model is adaptable and nuanced. It allows you to choose a la carte what services your brand does and does not need.
Think of it like modifying a car. You have the basic vehicle but depending on where you want to go, how far you want to travel and the difficulty of the journey, you might need some add-ons.
In content creation, this could like one of following:
Ideation:
You're embarking on a major, large-scale project and you need ideas. More often than not – fast. The quantity and depth of research required is beyond your team. In this scenario, you can crowd-source ideas or use a third party to a get a diversity of ideas with different perspectives and en masse.
Content creation:
You have your content marketing strategy. Now, you just need to implement it. But you're unsure whether your team is up to task. Not wanting to spend lots of time or money on revisions, up-skilling or hiring new people, you look to outside help via a professional editorial team.
Content calendar:
You are determined to make your brand a leader in content marketing. You want to make content the centre of your marketing strategy, what crystallises and shapes all internal and external comms. But you need a plan.
You want a detailed calendar that aligns content with current and future trends. It is a lot of work. It is the work of a magazine editor.  You go straight to the source and save time on research and planning.
Amplification:
You have your content but it is not reaching your target market. You need help extending the reach of your content and making sure it has an impact. You look for a team with the technology and connections to widen the influence of your content.
With hybrid content creation, you can supercharge your content car with any service or just add one or two elements to make it run smoother. The point is you don't need to buy a whole new vehicle – just make the one you have more efficient.
The nuts and bolts
For hybrid content creation to be effective there needs to be close collaboration between the in-house marketing team and the outsourced creatives. This is supported by:
1. The brief
The more detailed the brief, the better equipped the outsourced team is to execute your creative vision. Specifics on the target market, brand tone of voice and the overall objectives of the campaign are crucial and can mean the difference between a writer 'getting' your brand or missing the point entirely.
2. Account management
Contracting a team with an internal account manager and editor can smooth over the unpredictability of individual freelancers.  While you might want to accept the odd individual pitch, it is important to work with an outsourced team that has the infrastructure and scale to deliver results – on time and without drama.
At Newsmodo, I have seen first hand the effectiveness of hybrid content creation. Here are some highlights:
ANZ's bespoke platform BlueNotes mixes in-house and outsourced editorial content. This required the sourcing articles from freelancers based in Japan and Hong Kong to provide an inside view on financial trends in the Asian market.
Suncorp teamed the talent of an in-house team of writers with the storytelling skills of freelance journalists. This hybrid approach balanced hard financial data with content that was accessible and engaging to readers.  As a result, organic search visits to Suncorp's home page surged 372 per cent.
Levi's Australian blog Untitled draws on the street sense and fashion insight of freelance journalists. With this method Levi's was able to complement articles from staff writers with an insider's understanding of local sub-culture – from quirky Melbourne sign-writers to underground motorcycle clubs in Sydney.
Mention should also be made to AWOl, the youth travel website, run by Qantas and Junkee Media, and  Love this City, the city guide by MasterCard and Skyword.
The selling points
Hybrid content creation has many points in its favour. While it may not be suitable for every project or every brand, there are clear advantages. These include:
Exclusivity:
When you outsource, you benefit from what's local, on the ground, and current in any respective topic. An in-house team for example, cannot tell you what's happening in the Tokyo market or about the latest fashion trends in Milan.
By drawing on the global nimbleness of a freelance team, you can differentiate your content from your competitor and ultimately provide your reader with more compelling stories.
Expertise:
For niche, speciality expertise, most times you have to look outside the business. Collaborating with writers and journalists who have specialty knowledge can bring depth and credibility to your content. This is especially important if you want to be a thought leader in your field.
Flexibility:
Because it is an a la carte model, you have the freedom to pick and choose what you need and for how long. If content marketing is new to your brand, hybrid content creation is a safe way to trial discrete content-based projects. This way you can test out different approaches and styles without over-compromising resources.
Scale:
By outsourcing content creation, you save yourself the bureaucratic rigmarole of hiring new staff or up-skilling your current team. Big campaign, small campaign.
Final round up
Content marketing, digital publishing, brand storytelling – whatever you call it – it is here to stay.
The question now is not if content marketing works but how it can be best integrated and executed. Finding the right answer means weighing up the pros and cons and thinking seriously about the most efficient use of your resources.
Creating content in-house has its benefits, as do other models for content creation. But for a solution that finds a happy medium ­that's not too big and not too small, hybrid content creation is just right.
TrinityP3's Marketing Structure Review service offers a comprehensive assessment of your internal structure. We deliver recommendations designed to optimise performance via the alignment of your marketing structure with the strategic focus and commercial purpose of your organisation. Learn more here
Want more articles like this? Subscribe to our newsletter: